Travelling and learning languages have always gone hand in hand for me. The first trip I did on my own was when at the age of 18 I went to learn English in Ireland and I realised soon after that there was no turning back. Learning English and other languages simultaneously became a natural process but not necessarily easy.
I ventured myself on a trip of uncertainty, learnings, new words to add to my vocabulary and different lifestyles spiced with new friendships and gastronomy to taste.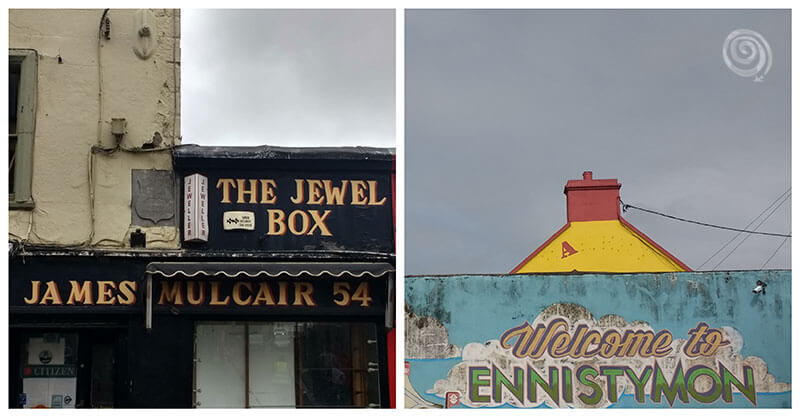 Travelling and learning languages
Travelling is in fact to create your own language, to design your own way of seeing life. It's also about respecting other ways of seeing life in order to build bridges and be able to communicate with the rest of the world.
I've always liked to learn new words wherever I go. I don't think there's such country where people don't like us visitors to learn the basics to communicate and be thankful.
If you talk to a man in a language he understands, that goes to his head. If you talk to him in his language, that goes to his heart". Nelson Mandela
Learning English and Spanish through travel
Whether you are a travel enthusiast or not, if you decide to learn English or Spanish with me, we'll travel through cultures, eras and talk about varied and current issues. We'll get together into a world of learnings.
You'll be able to discover new places without the fear of being judged by using what we learn in class. We can travel together first if you're still not ready or it's just not your thing. Travelling from home is also possible. In fact, I love travelling through others!
What I enjoy the most about teaching is not only to see my students' progress but also what every student gives me personally and professionally in the process.
Learning is a trip itself.
– – –
Languages are the future
Since I was a little kid I was clear about how languages are important to understand how the world works and to communicate with their people. That's why I decided to study Tourism Management at university, degree with which I specialised in English, French and German in the touristic field. Not only that but I had the opportunity to be an Erasmus student in Germany on my last course.
However, being a language teacher wasn't something that crossed my mind at the beginning. It did arrive naturally.
After working for some time in the touristic field as a travel agent and as a hotel receptionist and deciding that wasn't my thing, I started to study Translation and Interpreting.
I specialised in translation with English as a second language and French as third. I also learnt how to interpret (orally translation). While I was a student I kept on travelling, getting to know different places, volunteering and home tutoring a few students.
I gave a chance to the translation sector but I realised sitting in a office for 8 hours wasn't for me either. After graduating I went on a 6-month trip around Asia.
When I came back to Spain I started teaching in different companies and academies, one-to-one and groups, giving back everything I learnt on my way.
Why should you learn languages with me?
Learning a language requires effort, time and determination. There isn't any real progress without those 3 key ingredients.
I've been where you are now. I've been in that process of making mistakes, wanting to learn and feeling frustrated. I really want to help you to get through it the funniest and the most enriching way possible.

My classes are customised

for

every single student because every student is different.

Classes can be face-to-face or online (using Skype or Zoom).
Classes can be one-to-one or in groups.
Fun and motivating classes with the help of games and the use of an alternative method.
International perspective. 
We'll talk about your hobbies and discover new ones.
We'll reinforce confidence in yourself. Everyone can learn Spanish if they really want!
If you'd like to know more about my professional background and references, have a look at my Linkedin profile: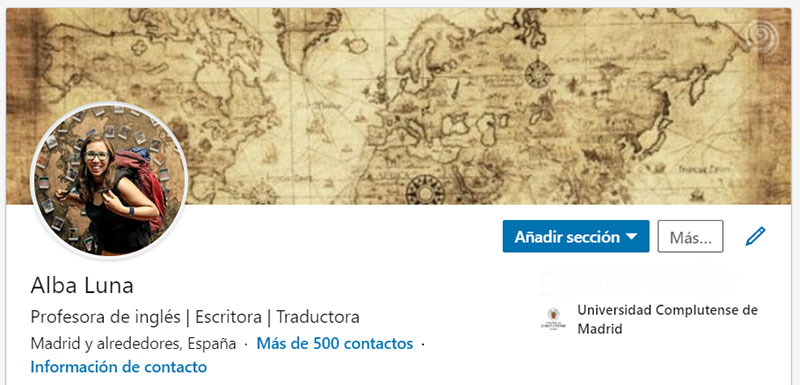 Communicating to connect.
Connecting to break barriers.
Breaking barriers to live in peace.
– – –
Learn Spanish with Alba Luna
If you would like to learn Spanish with me, I invite you to read more about my methodology and background here: Learn Spanish.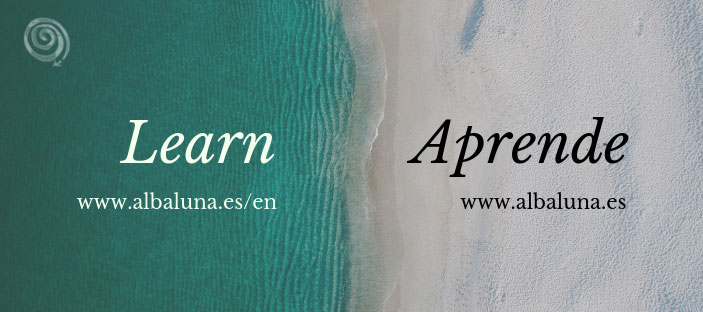 If you're interested in learning Spanish while you travel (or you'd like to travel with me) send an email to info@albaluna.es and we'll talk about it.
Would you like to know more about me? Start here: Alba Luna.