I always say it. Travelling to Toledo is to discover a new place every time. It's to turn right instead of left, to take the path we did not take last time, some years ago already. It is to go down one specific alley instead of the other one, get in a new church and observe what displays before us from a fresh perspective.
I wonder why so many years have passed until I have finally come back to such a beautiful city and which is by the way, very close to the capital of Spain where I live. I always say, 'I should come more often, Toledo is so close to Madrid and it's so beautiful'. But promises become a distant when other destinations queue in and take over the ones that are close to Madrid.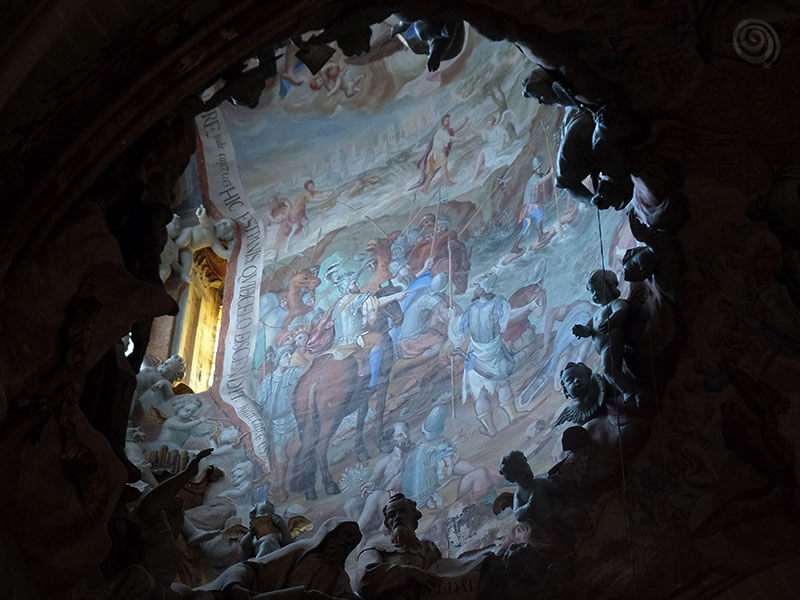 Travelling to Toledo is to travel to the past
Every time I go back to Toledo I get amazed by the different cultures that lived together, most of the time by respecting each other. Toledo was and is still called the city of three cultures and it was even the capital of Spain until the XVI century when Madrid took over. Apparently, the queen would prefer Madrid over Toledo.
This time I let myself carried away by a professional tour guide that would take us to some hidden places in Toledo.
I must admit that when I visit Toledo is to take a stroll, eat something out or to show the city around to the friends that visit me and then I go back to Madrid on the same day. However, Toledo needs more space, more oxygen. One needs to give freedom to it in order to discover its hidden corners leisurely.
Was Toledo really a multicultural city?
I have always heard that undeniable fact that Toledo was and is a multicultural city. Muslims, Catholics and Jews lived together around the same steep streets but in different neighbourhoods.
After quite a few visits to the capital of Castile-La Mancha, I penetrate into its roots, I compare perspective and wonder, is converting everything into Catholicism considered multiculturalism? 
. . .
Mosques that were converted into churches.
Synagogues that were transformed into churches.
Churches, churches and more churches.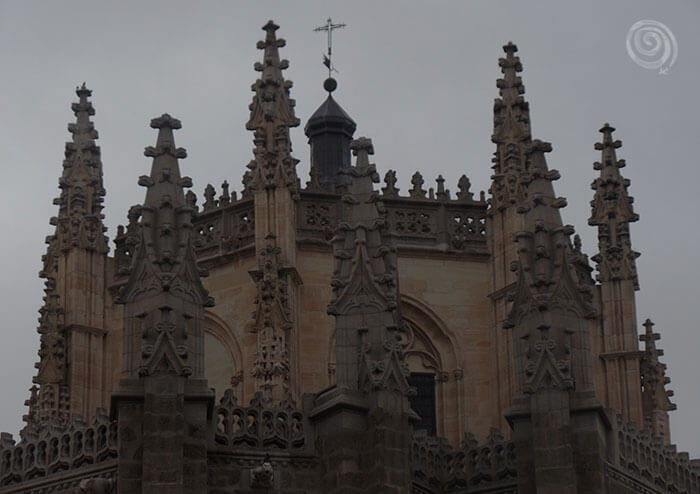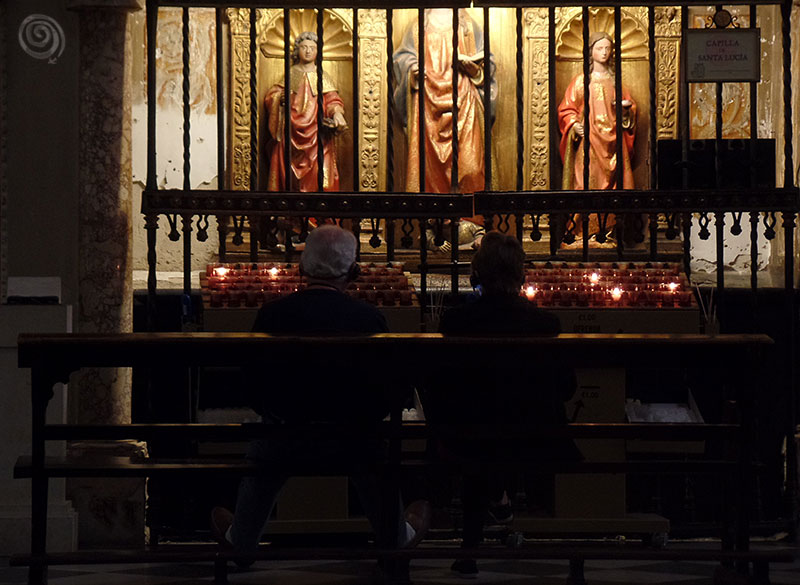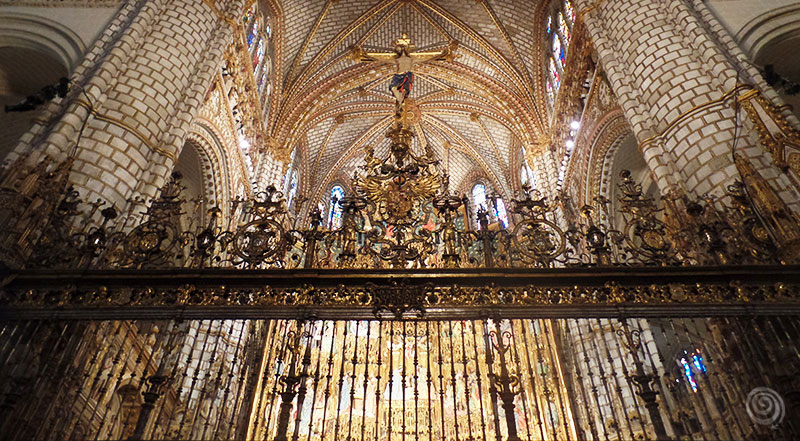 As if it was not the main entrance all the citizens shall go under but a secondary one. All those citizens that did and do not fit in either one or the other category, suffering from discrimination of gender, race or religion. 
The number 13 that always goes along with those lucky 12 and 14.
That tradition of keeping traditional, of all's fair. Of tanto monta, monta tanto.
But once we get in the unique vibe of Toledo, everything changes.
I see its antique stores.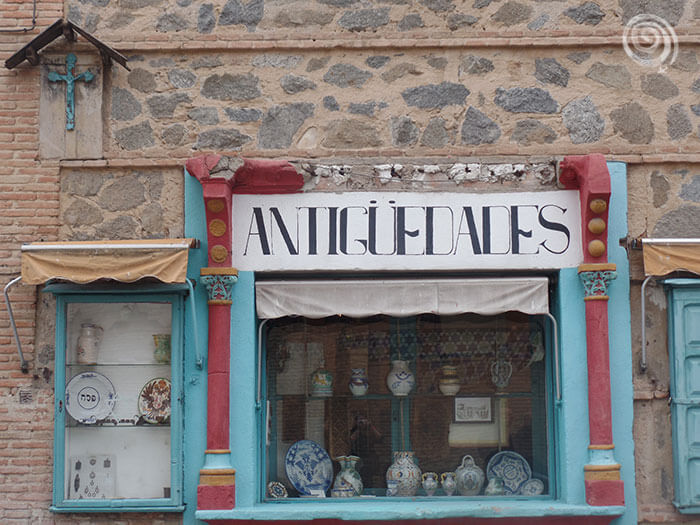 Millenary traditions as the one of afilador, a knife-sharpener that still goes around some towns in Spain offering their services.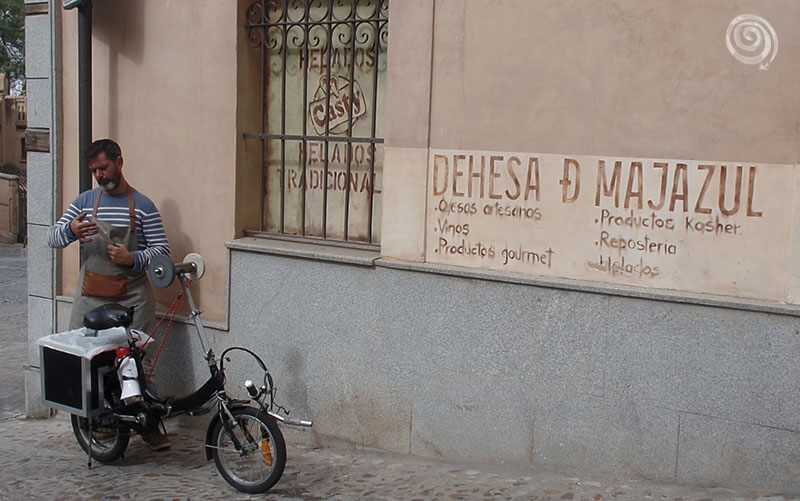 Marzipan made by the same artisans that have been doing it for years and that have inherited this art generation after generation.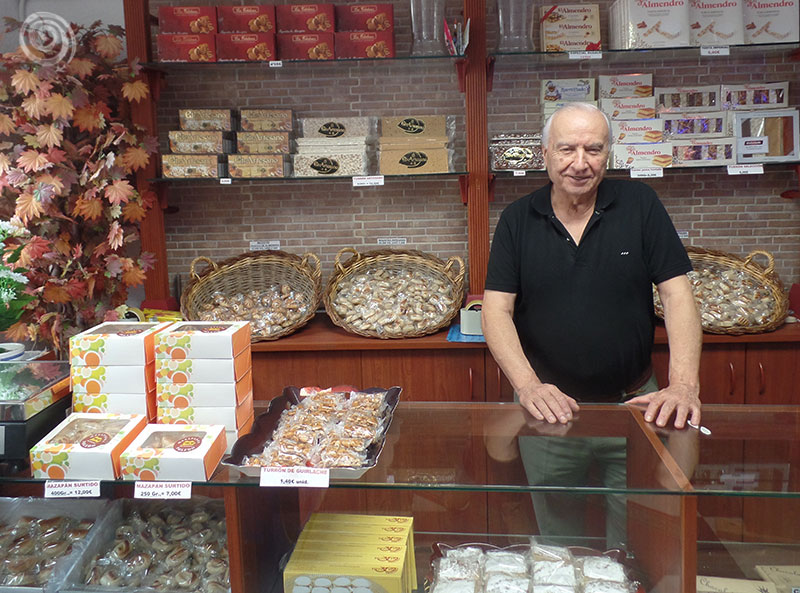 And swords and the art of damascening, the art of inlaying different metals into one another that was brought from Damascus hence its name.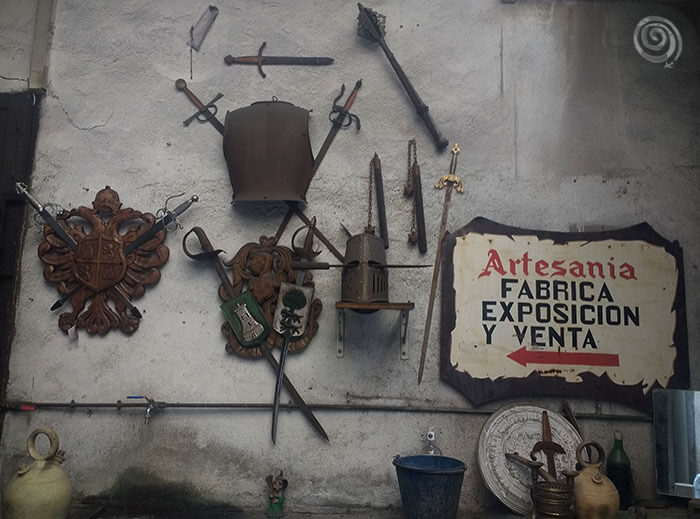 After seeing all that I forget about my worries. History is history but I really hope we can learn from it so that we do not make the same mistakes over and over.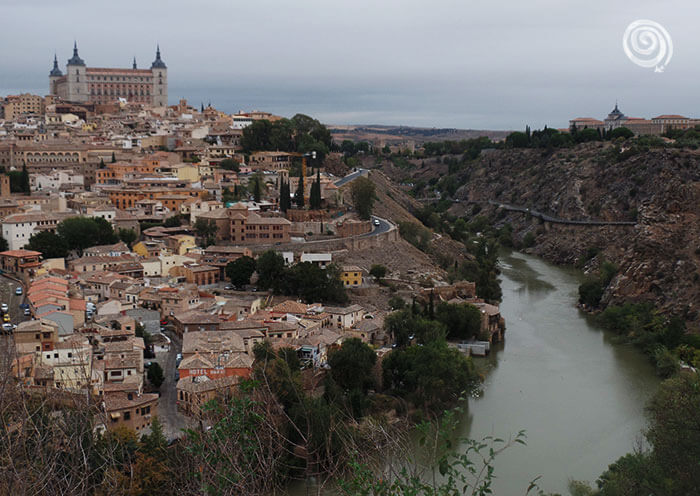 History is history indeed and it cannot be changed but not all's fair and in this XXI century we have the perspective and knowledge to do things differently and we can start using our ideas with some foundation.
Opening minds in order to understand that multiculturalism does not come from the integration of one side only. Multiculturalism is like feminism, it is not understood without equality and there must be an effort made from both sides. Once equality is real, we would not be able to distinguise two parts but they would melt into one.
Three religions rooted in the streets of Toledo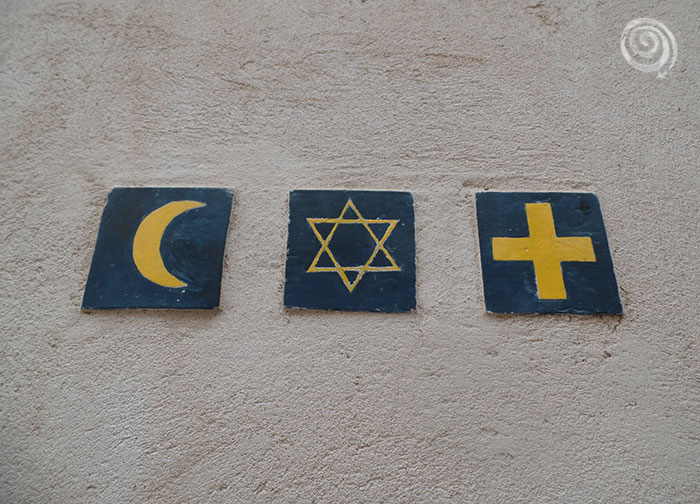 We can find a few tiles around the Jewish quarter with the word Sefarad in Hebrew written on them, a symbol of Red de Juderías de España (Network of Jewish Quarters in Spain), that draws the Iberian Peninsula at the same time.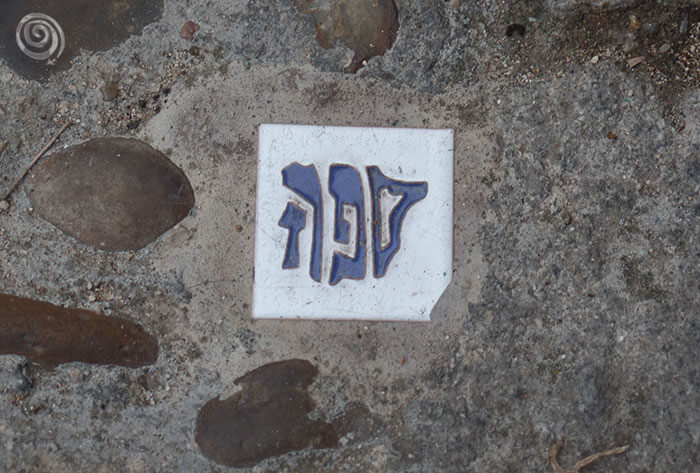 Toledo, I leave you behind but we will see each other again! I do not know who I will visit you with or who will guide me through your cobbled streets next time but we will see each other again.
– – –
This visit was possible thanks to the collaboration with Context Travel. Here you have some information about their guided tours, in case you would be interested in joining them:
Context Travel offers personalised guided tours. A maximum of 6 people per group are guaranteed so that the contact with travellers is more direct.
They work in 60 cities around the world including Kyoto, Athens, Berlin and Mexico City so there are plenty of options to choose from.
Tips to travel to Toledo
Transportation from Madrid to Toledo. There are two options to go from Madrid to Toledo; by train it costs €13 on a normal fare and it takes 2o minutes from Atocha Renfe and by bus is €5 with the company Alsa from Plaza Elíptica and it takes one hour.
I always say it but I have not done it (yet). Sleeping over or staying over the weekend in Toledo, and wandering around the city early in the morning to watch the sunrise must be a wonderful experience.
There are different shops to buy marzipan from. I was recommended to go to Santa Isabel Convent. However, I was told that marzipan is not made by nuns and they get them from factories instead. Options: several bakeries in the Jewish quarter or Mazapanes Santa Isabel (Plaza Ayuntamiento, 7), a bakery run by Jaime, a man that has been baking and selling marzipan for all his life and offers an excellent treatment to customers (and the chocolate he sells is really good, too!). 
– – – 
Keep on travelling around Europe with me
https://albaluna.es/en/destinations/europe/
– – – 
Would you like to learn some Spanish before visiting Ecuador?