Travelling around the world
There's no denying that travelling is a special experience you're lucky to have. With that being said, many tourists slip up at least once with extremely common mistakes you can easily avoid. Here are just six of them to look out for. 
Losing your luggage 
Although it sounds pretty easy to avoid, many travellers manage to lose their luggage in some capacity. Whether it be leaving it unattended and having it taken from you or it not showing up on the baggage carousel once you touch down, it's a potentially tricky issue to resolve – so do your best to avoid it.
It's tricky because of the amount of conditions that are considered when you make a claim. Should you have been unable to avoid it, you'll likely be successful in your attempt. However, should it be a consequence of your own neglect, it'll be a problem that's a lot harder to remedy. Be careful and vigilant. 
Getting scammed 
Unfortunately, wherever you are in the world there's a chance of a scam. This could happen quite literally anywhere; money exchanges, markets, taxis and so on. With that being said, it's important you remain vigilant and careful wherever you go in terms of money.
Don't trust strangers with large amounts, such as in money exchanges – often they'll employ tricks to leave you short-changed. And when it comes to browsing markets, be sure to haggle costs down should they be particularly higher than you may anticipate. 
Not managing money well enough 
When it comes to your own personal expenditure, be sure to manage it as well as you can. Consider having a daily budget to follow throughout your trip – account for all of the necessities, such as accommodation, travel and food, as well as considering the money you'll need for fun and leisure.
And be sure to leave some money spare for unexpected fees, too. Things such as cancelled flights, emergency healthcare and baggage costs may leave you out of pocket if you're not managing your money correctly. 
Making bad decisions 
Going travelling requires a level of responsibility that some people are simply not cut out for. You need to be sensible and wise with your decisions, especially when in an unfamiliar foreign country with much different ways of life than you may be used to.
Don't go anywhere unsafe, do not partake in any potentially dangerous activities and avoid investing too much trust into strangers – especially if your gut feeling is not a good one. It's always good to push yourself and try new things when travelling, but not if they're going to potentially put you in danger. 
Not embracing the culture 
Depending on where you're visiting, you may notice just how prevalent and important culture is in certain countries. Head to places such as Thailand, for example, and cultural practices are evident from the jump – for example, you can witness locals stopping to pay their respect to the national anthem in public spaces twice every single day.
Brush up on your knowledge before you go in order to avoid any cultural faux pas. Although the locals will likely be forgiving should you slip up at any point, it's best to avoid causing any offence if you can. 
Holding back 
Last but not least, don't hold back at any point. Sure, it's important to be safe – but don't sacrifice fun. There's so much to see out there in the big wide world, so embrace every opportunity and don't limit yourself. Travelling is a once in a lifetime opportunity, so make the most of it.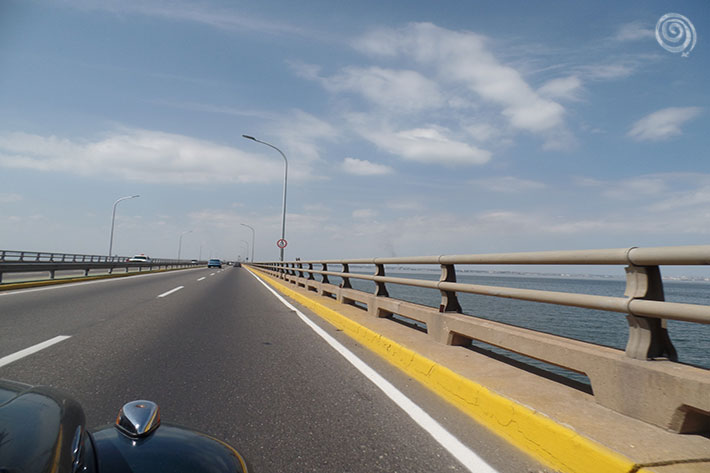 **This is a collaboration post but opinions are mine and the ideas relate to the way I travel.