Street Food in Fes, beyond the capital of Morocco
Since we arrive in Morocco, the scents of freshly made street food welcome us with joy. As a foodie and a lover of new tastes, Morocco unfolds as a new cooking paradise for me.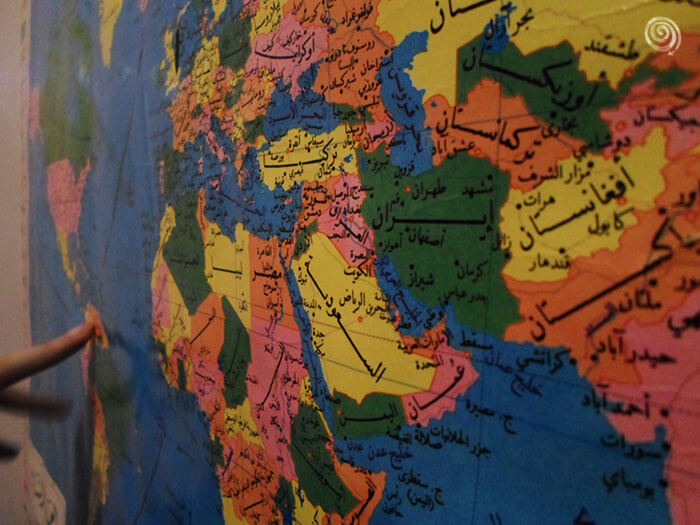 Just as I discovered in Asia, eating in the streets is one of the best things to do in order to get to know a different culture. Breakfasts here remind me of Turkey, where the first meal of the day is the most important one where they combine olives with tea, cheese with bread, sweet and salty. The table fills up and my gluttony increases.
M'smmens, the Moroccan pancake
There's no better way to start the day than having a mint tea and M'smmens, a very crunchy pancake made of flour and semolina.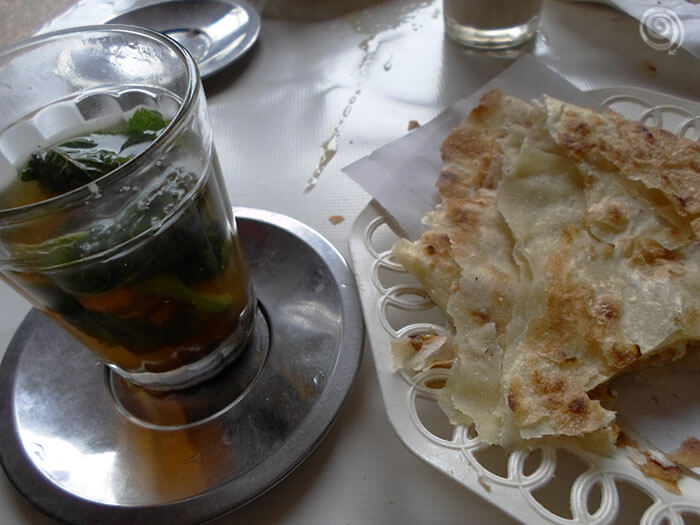 We make our way in the medina and we get lost, or we let ourselves be lost, guided by the rambling muddle that dances to the pace of the daily music.
A freshly squeeze orange juice is always a good option to charge up.
We keep on walking, attracted by street music and the odors and colors that decorate these narrow streets.
Escargots
Escargots are served in small clay bowls, in the same stands where chickpeas with spices on top are sold.
Chebakia
Chebakia is a delicacy made out of fried dough covered with honey and sesame (with bees buzzing around and everything).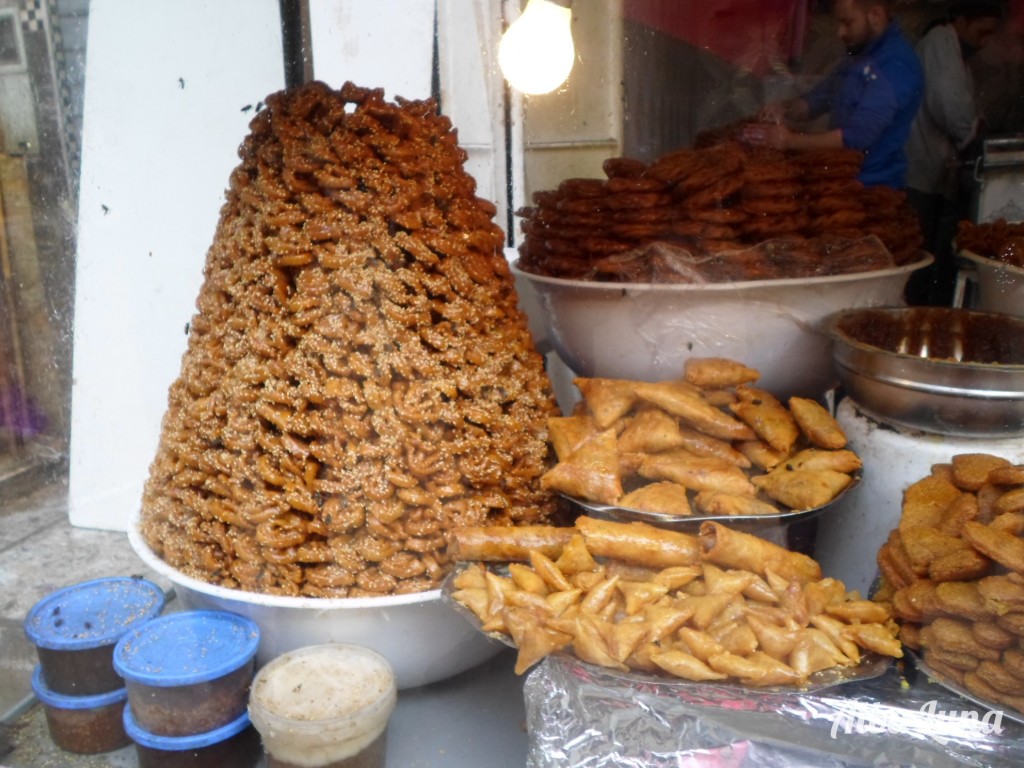 You can also dance with a nice seller that takes out a few instruments and sets up a concert in a moment. That wasn't in the plans but the journey will give it to you if you are open to people and new experiences.
Undoubtedly, my favorite food was eating directly from a huge tagine with a family of ten people, an experience I'll never forget.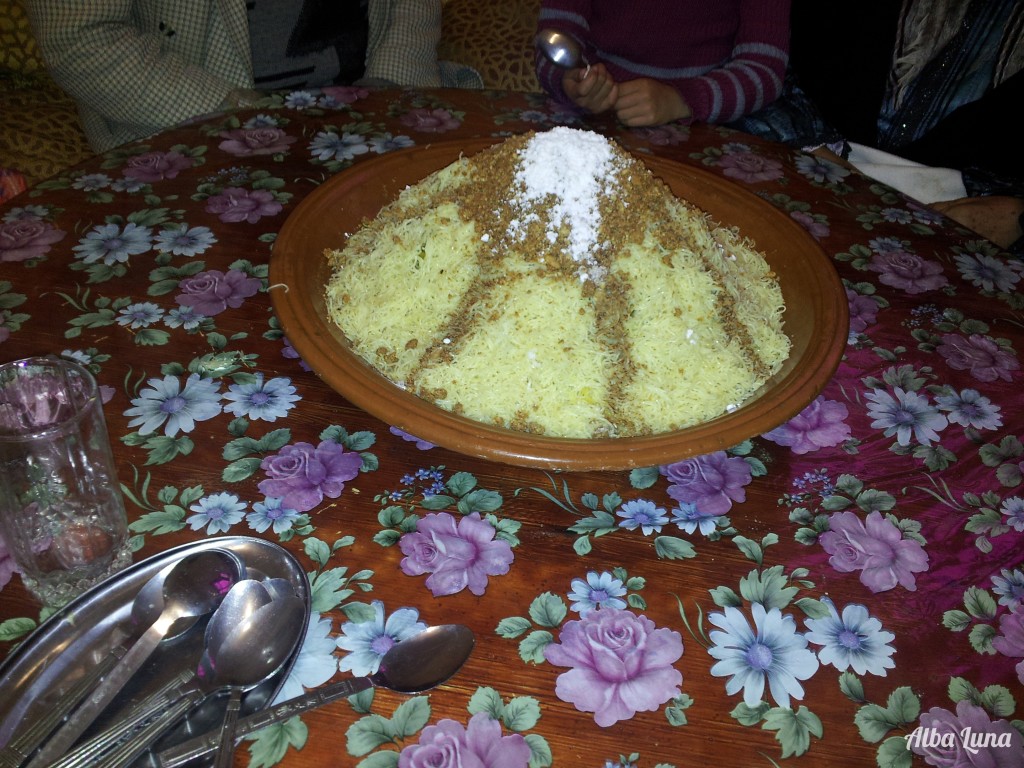 Seffa madfuna with our Moroccan family
Seffa madfuna is a dish that consists of a chicken buried in noodles. Under a noodle mountain with sugar and chopped almonds on top, two big whole chickens are hidden and people shreds them without pity.
It tastes way better because of the moment we are in, surrounded by friendly and welcoming people, people that didn't know us before and that have opened their homes to us.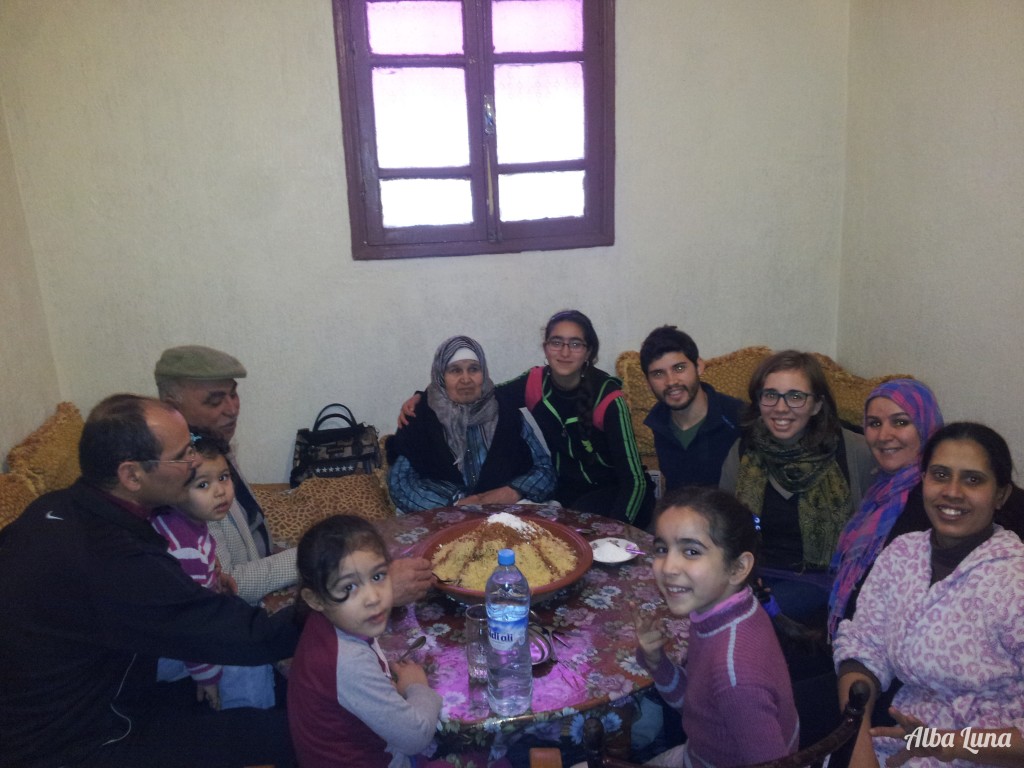 Thank you for everything, Morocco!
Artículos relacionados
Related posts