The Raohe Street Night Market: the eccentric Taipei
The Raohe Street Night Market, an interesting place where you can literally find anything, from computer cases to latest fashion clothes. No wonder why it's one of the most visited. Being the oldest in Taipei, this market is a big place where hundreds of stalls stand, opened from 17 to 24, sharing an insane place for foodies, shopping lovers and gamers.
Besides food, many vendors sell clothes, jewellery, and other goods. If you are not into big spaces full of shiny lights, I don't recommend you to go there. Personally I got tired of it for the persistence of the consumerism hidden in the colorful neon lights but it was fun in a way.
Street food in Raohe Night Market
I enjoyed it for it was different and, as usual, I tried to eat everything I could!
Stinky tofu (臭豆腐) You can try the 'specialty' of the area though I didn't like it so much. It tastes exactly as it smells and just how the name indicates is really stinky (like a mix in between a dirty toilet and sour flavour). I actually can't explain it that well as I tried to take this particular taste out of my mind since it wasn't a good experience. It's very similar to my experience with Olomouc cheese (stinky goat cheese from Czech Republic) where my willingness to try new food was stronger than the wise advise of locals.
Fried American thingies: I know this is not proper Taiwanese but it caught my attention. It's actually owned by an American guy and he serves everything that you can imagine made of chocolate like M&M'S, Oreo, Kit Kat… fried! they were tasty but the only mention of it it's a bit gross, isn't it?
Doraemon dorayaki: who hasn't dreamt of having a dorayaki while watching these famous Japanese cartoons? They come with all kinds of fillings you can imagine; chocolate, strawberry, nuts, etc. and the guy that sells them is sooo adorable!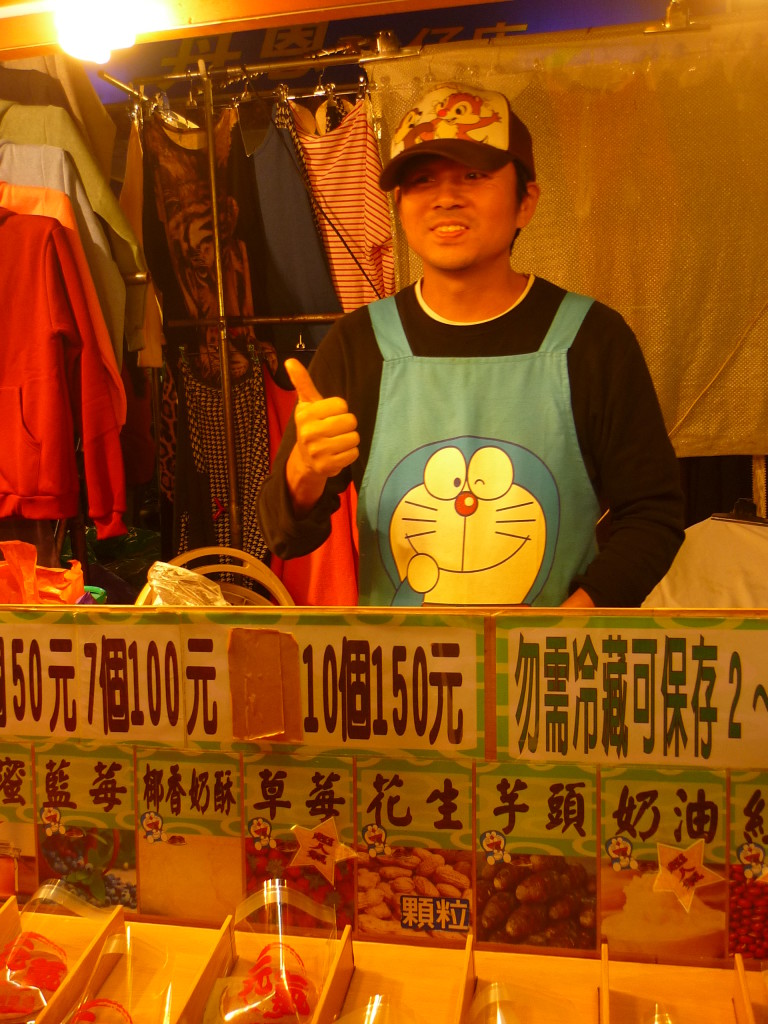 Fried octopus, this one was good! they fry it and then serve it cut.
Breaded and fried sausage. Because we stayed vegetarian for two long months I decided to break the rules with this delicacy, or it seemed, but it actually wasn't that good as I expected (expectations are never good especially when you stay vegetarian and then eat meat for the first time again).
B

ubble tea

, of course! (they are everywhere).

If you want to stay local sit down with them and have a bowl of Oamisoir ( Taiwanese: ô-á mī-sòaⁿ), a noodle soup 

which main ingredients are oysters and misua.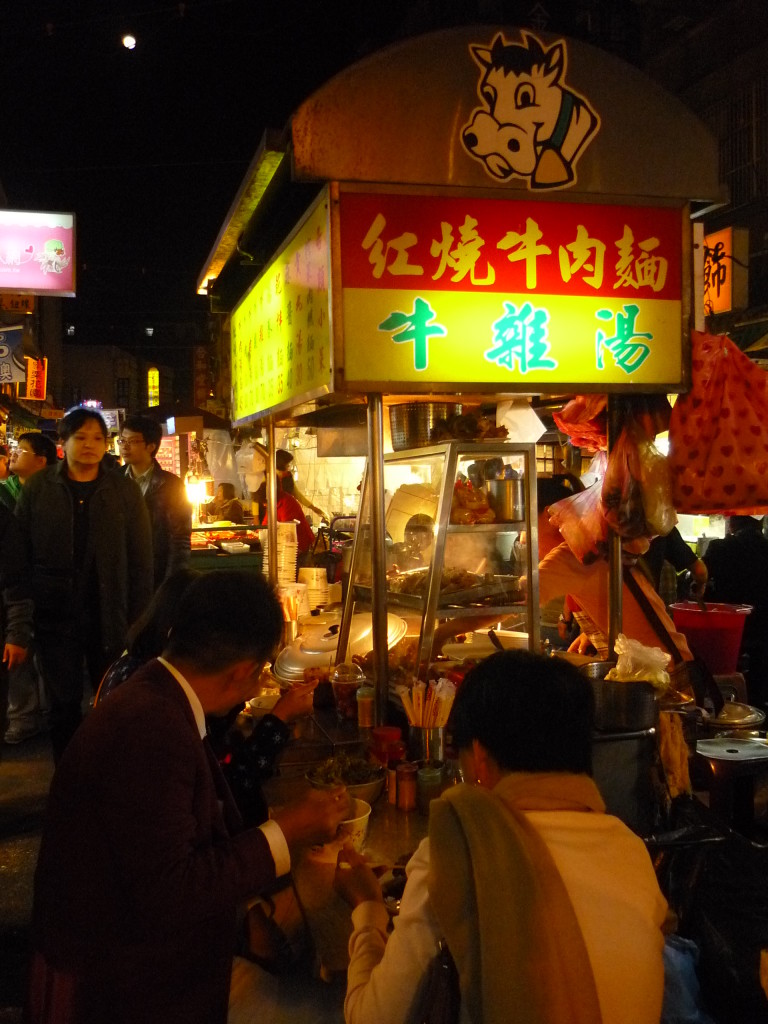 If you didn't have enough, just go for a walk. You'll be delighted everywhere. You can find these kinds of things: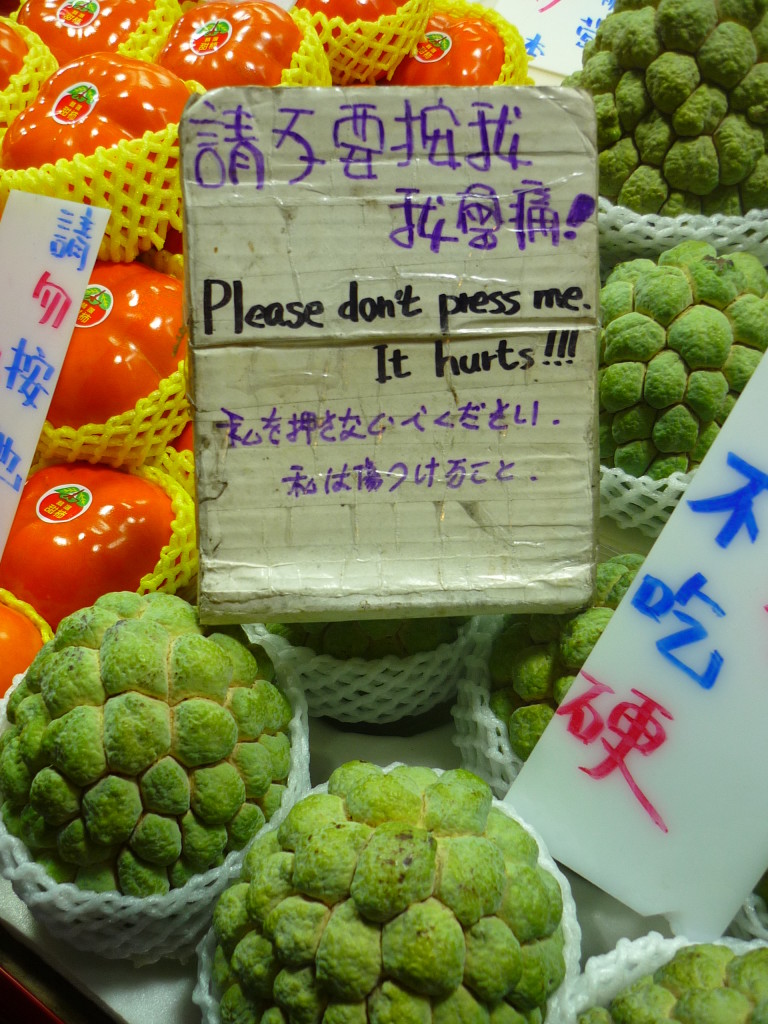 And this: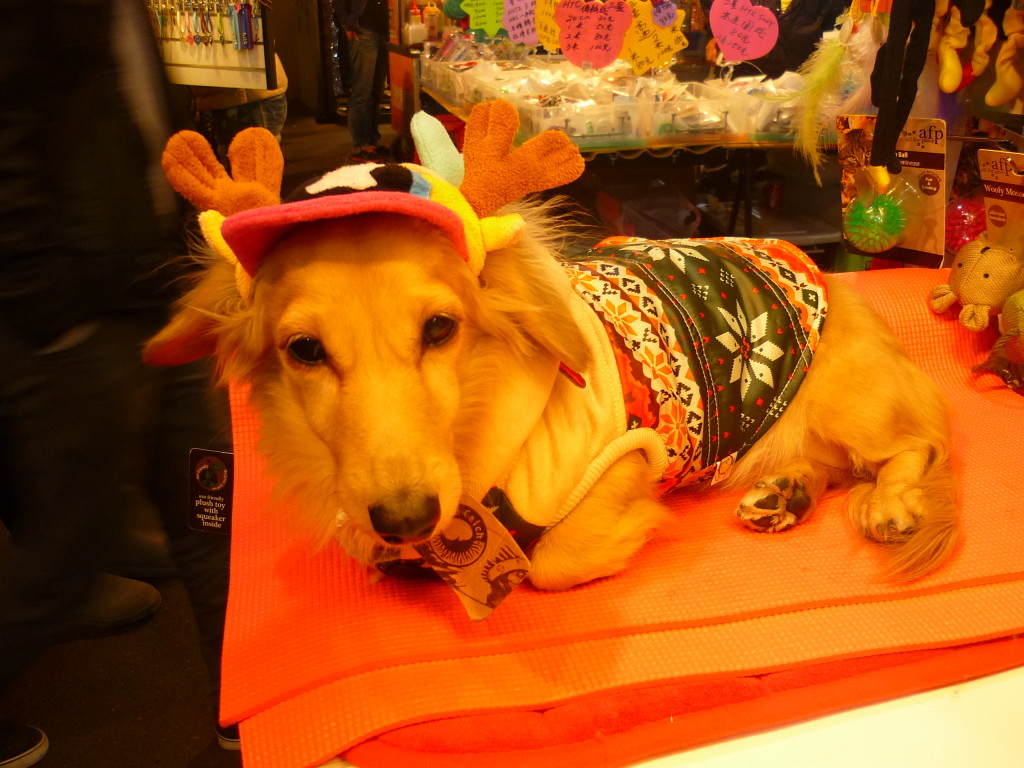 And this: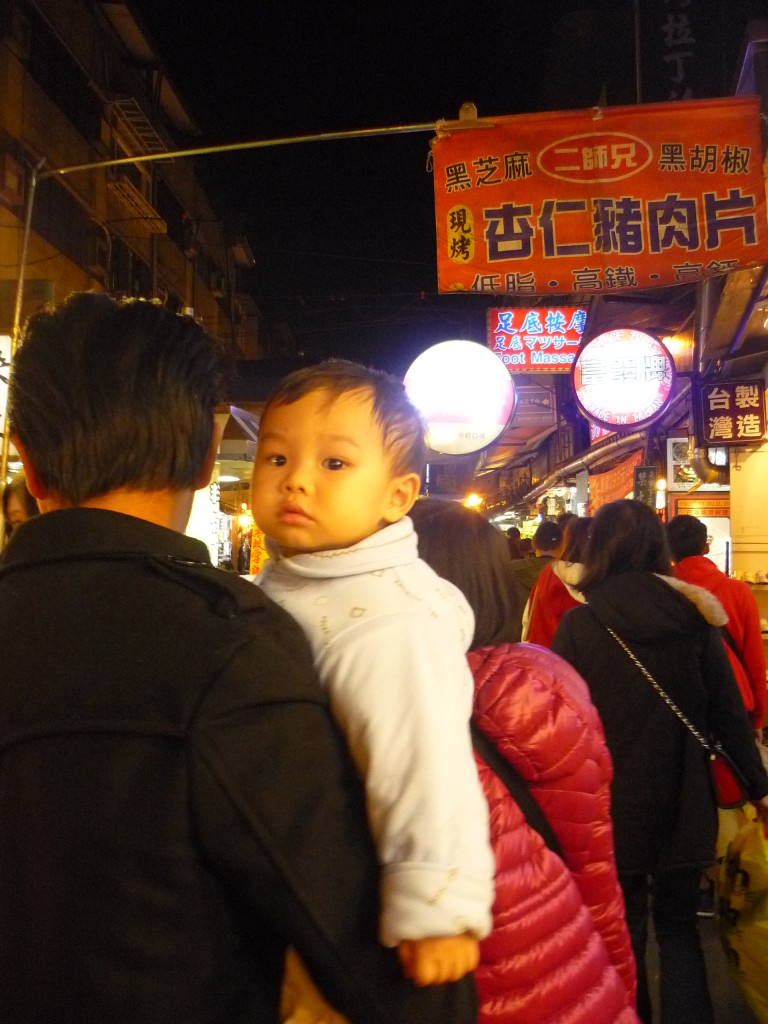 And we even had some fans going after us!
—
How to get  to Raohe Night Market:
The closest station is Songshan Station (dark green color line). Walk out at exit #5 and go right to the Song Shan Fu De Temple.
There are another night markets worth visiting and then there's Ximending, a pedestrian shopping area full of manga shops and videos, young people and neon lights (too much for me but still interesting), often called the Harajuku of Taipei.