The Chaordic Manila and its contrasts
Manila: the chaordic city, the city where you can find a beautiful order in the chaos. Its charm will only be revealed if you dare to look further beyond. Far from what we are accustomed to.
Chaordic is the result of the blend between chaos and order and Manila couldn't be a better example of it for it's the city of contrasts. The city where elegant and expensive hotels live together with slums, the city where modern technology meets traditions and the past encounters the present.
Gap between rich and poor in Manila
One thing that I'm trying to get used to is the disparity between poor and rich. You can have the fanciest mall, the biggest in Asia for instance, with all that aggressive consumerism going on and right behind it people begging for money to have something to eat that day.
Manila is beautiful in its mess, in its chaordic system, its chaos. Manila enchants you with its friendly people; it embraces you no matter where you come from. Big and noisy city, just what I'm used to, yet their smiles make you feel you are at the right place and stress is a word Filipinos don't seem to use anymore. And I love that.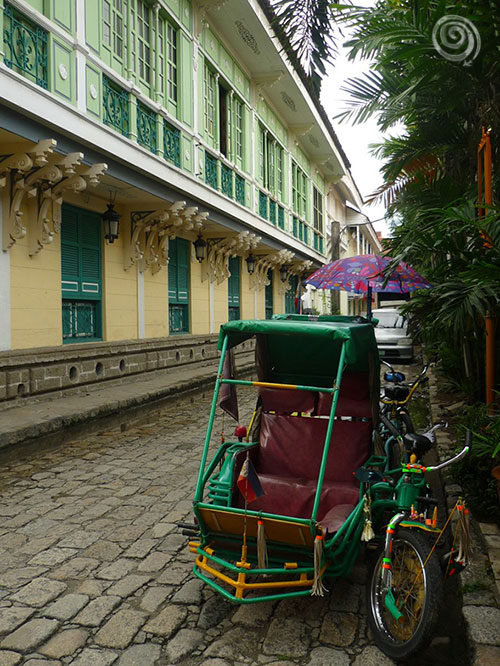 Jeepneys are the most common way of transportation for Filipinos
There are several ways of transportation within Manila but jeepneys are definitely the ones I enjoy the most. Jeepneys represent the idiosyncrasy of Manila's jungle and are a symbol of Filipino culture. They are the main way of transportation for locals.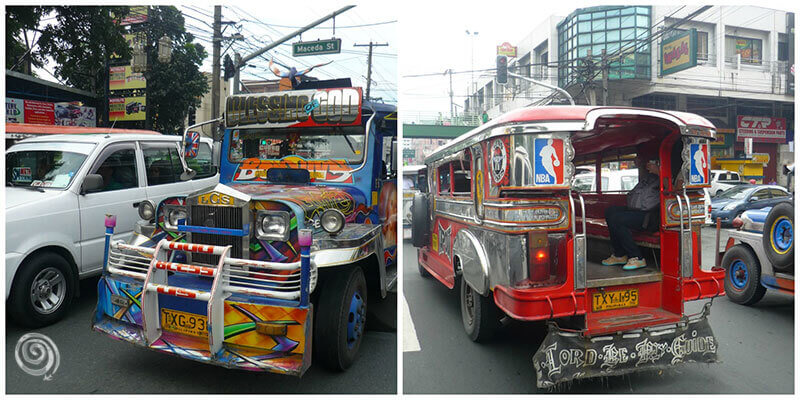 Jeepneys were originally made of US military jeeps left over from World War II but Filipinos decided to colour them up, just like they do with anything else. They are able to take a simple and grey object and make it shine, give life and add passion to it. I admire their simplicity when looking at life and how easy it is for them to draw a smile. A funny thing about Jeepneys is that no matter how squeezed people are inside, there's always room for more. It's a good way to socialise since you are face to face with everyone.
Jeepney drivers must belong to a superior race because they are happy all the time and often you will be delighted by their music. Taking a jeepney is one thousand times funnier and more interesting than a taxi for it's the way you see workers coming home from a long day or families enjoying their free time together. In short, it's where you find the culture as its pure essence.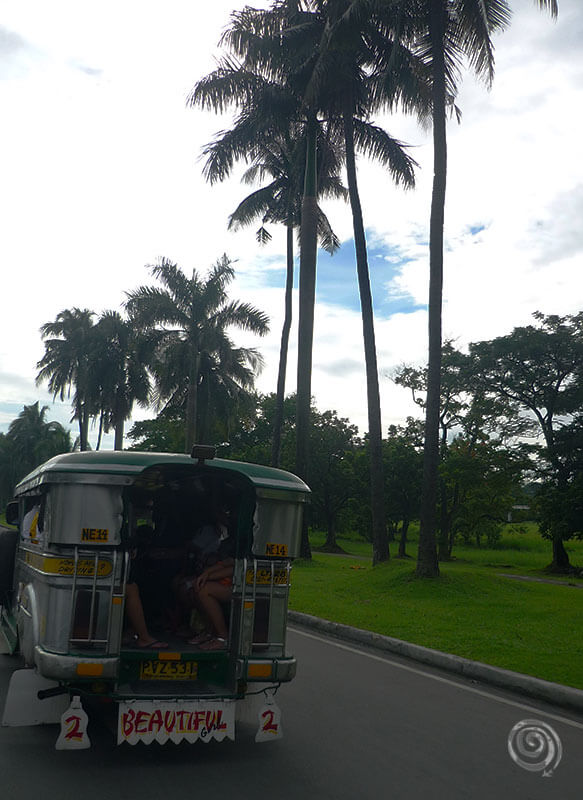 Intramuros, Manila's hidden Colonial city
I'm simply amazed by Intramuros (within the walls), the city wall in Manila, heritage of the Spanish conquest. Spanish dominance had a vast influence on the local culture and language, still present nowadays. I felt very connected to this place for it made me reflect about my culture and my roots. Even if Spaniards weren't tolerant to the cultures they encountered (Filipino is unfortunately not an exception) it's gorgeous to see how some centuries after the seeds from the diverse past of Manila are still there.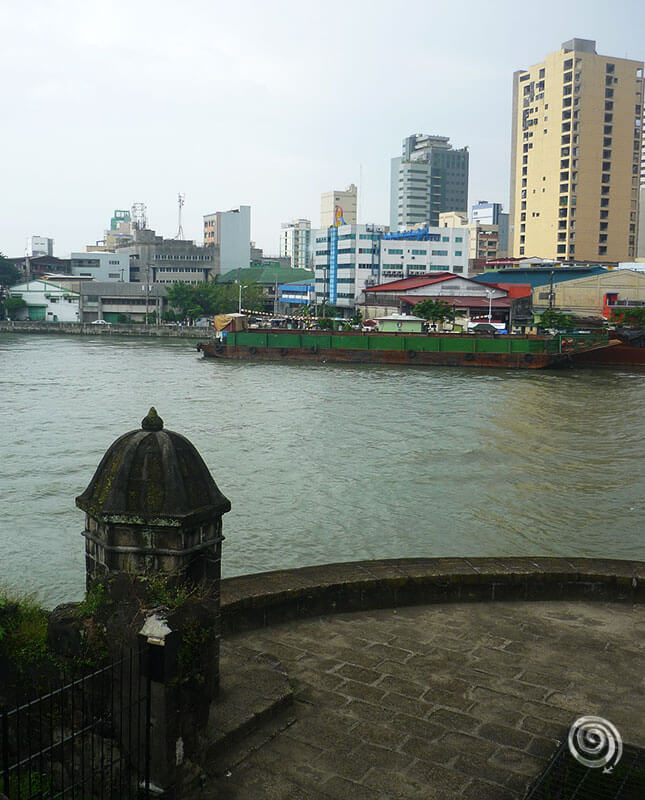 The city became the capital and seat of Spanish sovereignty in the Orient for over three hundred years. After surviving a number of earthquakes, typhoons, fires and wars through the centuries, Intramuros was literally dead, just like the city of Manila. Several reconstructions along the years took place so the monuments we see nowadays in Intramuros are not the original ones built by the Spaniards but copies. That's what I admire the most. How a devastated city was turned into a special and charming place with quiet parks and a very nice ambiance.
Inside the wall you will find Guardias Civiles, security guards dressed up the same way as Spanish used to in the 17th century. This really impressed me in a good way since I've only seen this kind of outfit in museums. Inside the fort of Santiago, one of the most important historical sites in Manila, I asked one of the Guardia Civil to take a picture with me and he said yes, come on the motorbike! And he gave me a ride around the park. Nice and unexpected!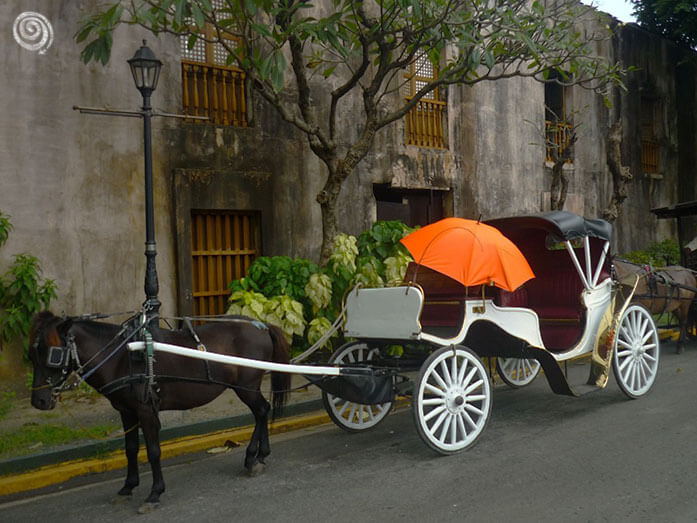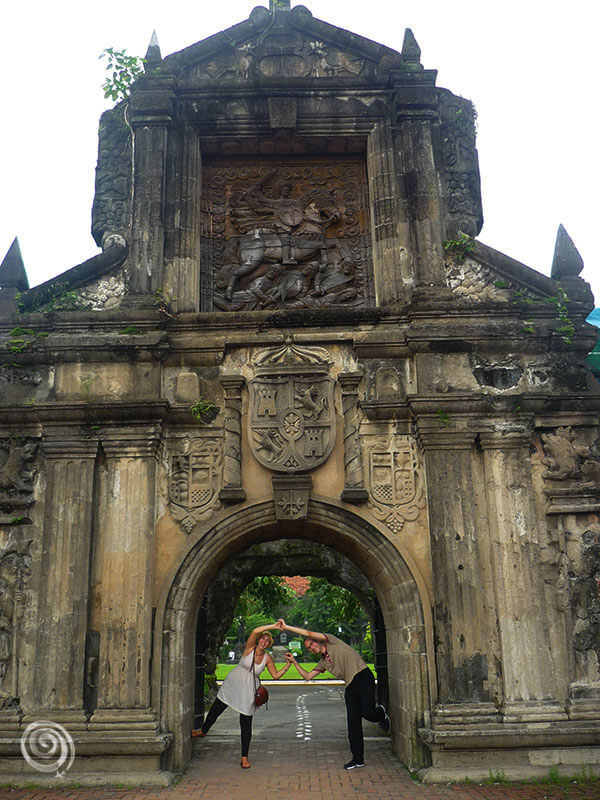 José Rizal, the greatest Filipino hero
José Rizal, the most important national hero of the Philippines, was imprisoned here before his execution in 1896. One can see his footsteps representing his final walk from his cell to the location of the actual execution.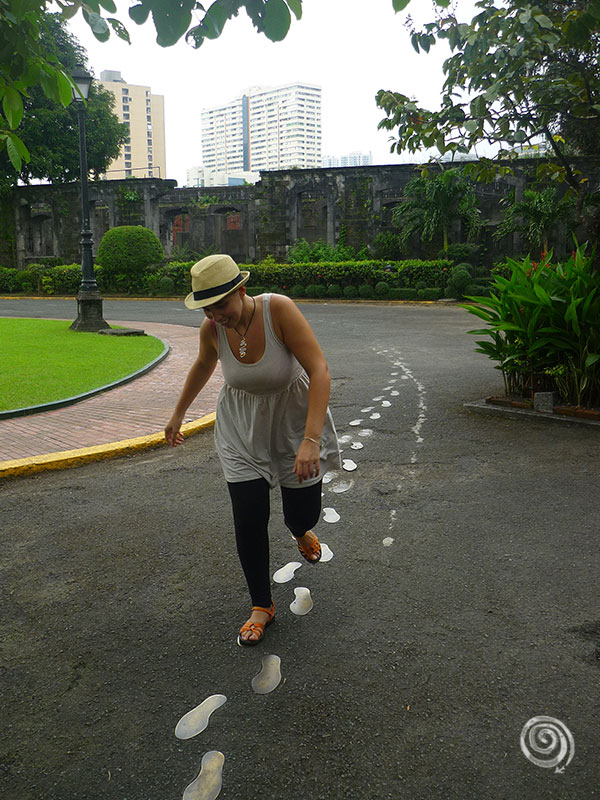 He was imprisoned and executed by the Spanish because he was seen as a threat. Ironically, he didn't want the Philippines to be independent, but wanted the Philippines to be free while being a colony of Spain. He represented the voice of freedom, a freedom that Spain didn't want to admit. However, his voice will always be present for Filipinos.
12th of October, Hispanic Day
Related to freedom and independence, this week the Hispanic Day has been celebrated in most of the Hispanic countries. I very often listen to people asking why we should celebrate a genocide. I agree for that's history.
However, I believe that the 12th of October should be a celebration not of the fact that a lot of races were exterminated but that nowadays more than 20 countries can talk to each other in the same language and learn from each other's cultures. I don't deny all the pain inflicted and the massacre of valuable and very interesting ethnic groups but hasn't history been always that way?
It's not an excuse; I'm just trying to see it from another point of view. For me it's very interesting to learn about Latino America's varied culture. I love how diverse we are and how rich our language is. That's what I'll celebrate from now on on this day and each and every time I meet a Mexican, Venezuelan, Argentinean or Panamanian. Or whenever I talk to a Latino American and either one of us finds funny or interesting the fact that we use different words to name the same things.
Having said that, I invite every Hispanic to look not to the past but to the present, to the fact that today we can learn from each other. I invite you to learn more about our differences so that we can all learn about our similarities. That's what I'm doing in the Philippines, not focusing on the pain that Spaniards inflicted here but on the good heritage that is left such as food, language and education. I'm learning not only about this magnificent culture but also about my own too which I believe will make me more tolerant and value my origins more.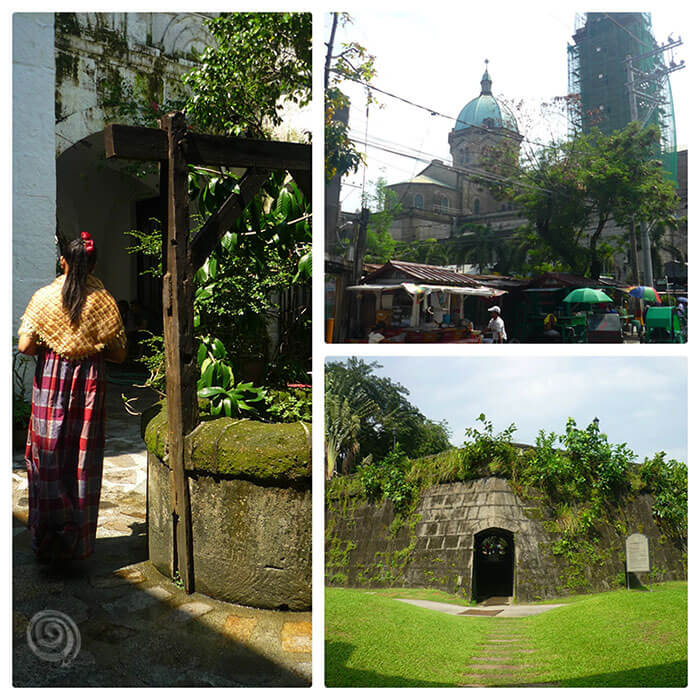 – – – – – – – – – – – – – – – – – – – – – – – – – – – – – – – – – – – – – – – – – – – – – – – – – – – – – – –
More info about the Philippines
Places to visit in the Philippines:
Filipino culture: