It's more fun in the Philippines – the Filipino attitude towards life
There's something more fun in the Philippines than anywhere else that I need to tell you, I can't wait!
Mondays are our days off at the temple (read about my experience living in a Buddhist temple here) and it's an incredible feeling to be out, I value more the time and take advantage of every second. It's not that I don't like being here but I believe that seeing local people in their ordinary lives is the best way to see their culture, to get in their world.
It's not very hard to recognise a very nice fact about Pilipinos: they smile no matter what. They smile at you in the streets, in the shops, in the bus… and it feels really good! This was way better than seeing serious and stressed faces in the metro of Madrid.
We were going to the university by van and looking through the window was such a spectacular way to see how things are in this country. I was amazed by everything, taking pictures everywhere. And that's when a really funny thing happened. I was taking a picture of a man with his motorbike.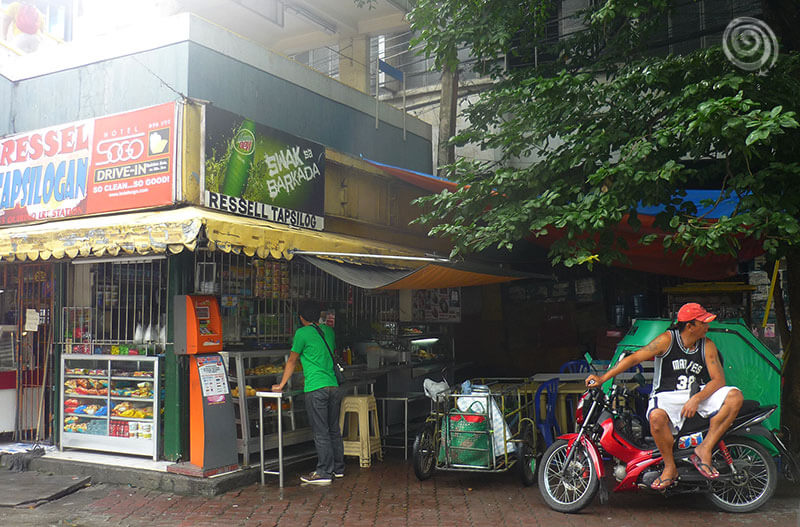 All of a sudden he looked at me, smiled and called his friends to pose with him.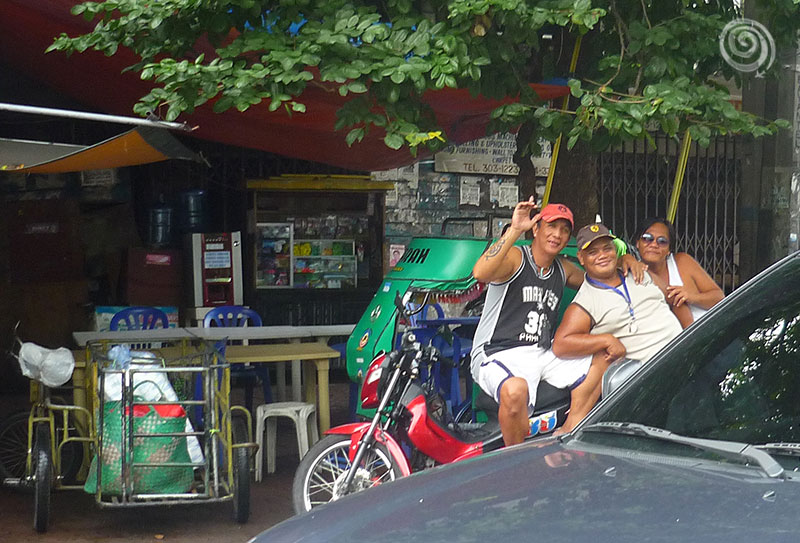 These kinds of priceless moments are the ones that make this experience unique for me.
Some minutes after we passed by a jeepney, American jeeps renovated by Filipinos, and some kids stared at me. I guess they were curious since I'm very white and now I'm bald. Even if they were curious they smiled at me, I smiled them back and they started to laugh and to wave hello.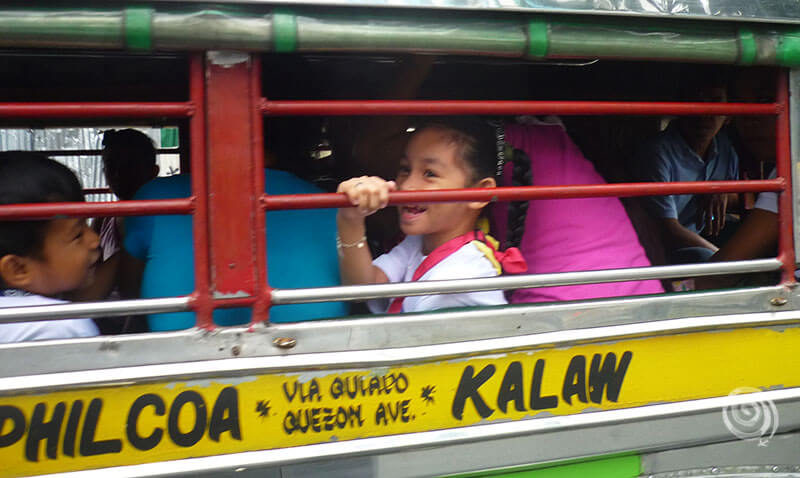 We reached the university and I spotted two gardeners and got closer to take a picture. Seeing how life goes by and smiling at it, what else could you ask for?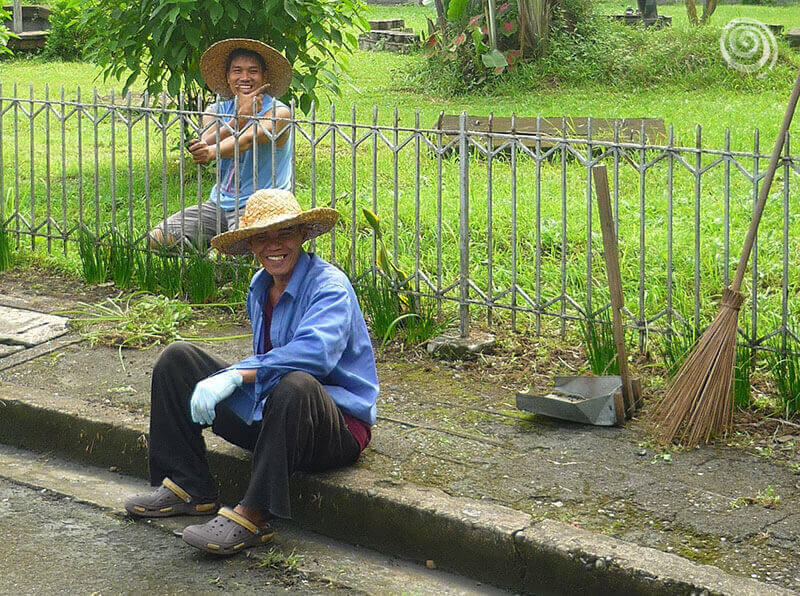 The gesture of the man behind is called pogi which literally means 'handsome man' and they do it to pose every time they have the opportunity. No need to say anything else, right? Their smiles say it all!
Because it's more fun in the Philippines!