Guayaquil, my first contact with Ecuador
We spend some quiet days in Guayaquil, where we enjoy a very good company and conversations. It's our first city in Ecuador, after having left Peru behind. We feel like starting a new chapter and discovering a new culture that even if it's sister of the Peruvian one, it has different features.
The border represented for us a new beginning, a new awakening. Borders are those imaginary marks humans create to control, to establish limits. I instead use them as a transition method, the one that comes with its ends and its new beginnings. I appreciate what I've lived and feel like seeing what's to come. And of course, I use them so that I can have another stamp on my passport!
When you cross borders, you unconsciously search for new features, details and lifestyles that differenciate if from the previous destination. You took with you something from the country you just visited and that's how it gets added to the list, that one you know will keep on growing.
Couchsurfing in Ecuador
We start Ecuador with energy and good luck. Paco, our saviour from Couchsurfing, hosted us for some days. We didn't know at that time that we'd end up forging a friendship with him, like it normally happens in cases where people offer their everything even if they don't know you at the beginning. I believe these people are on a different level for they know about and accept other cultures, traditions and lifestyles.
Thanks to our Couchsurfing ambassadors, we taste colada morada, a dessert with fruits that's eaten in the Day of the Dead, celebrated on the 1st of November. We eat it together with pizza and pan relleno (filled Argentinean bread), made by an Argentinean couple, that as many others wander around South America as easy as someone going to the bakery every day.
Personally I need to learn more from these Argentineans that leave everything behind and go around South America without return ticket and making a living somehow. And most of the time they hitchhike! My heroes, no doubts!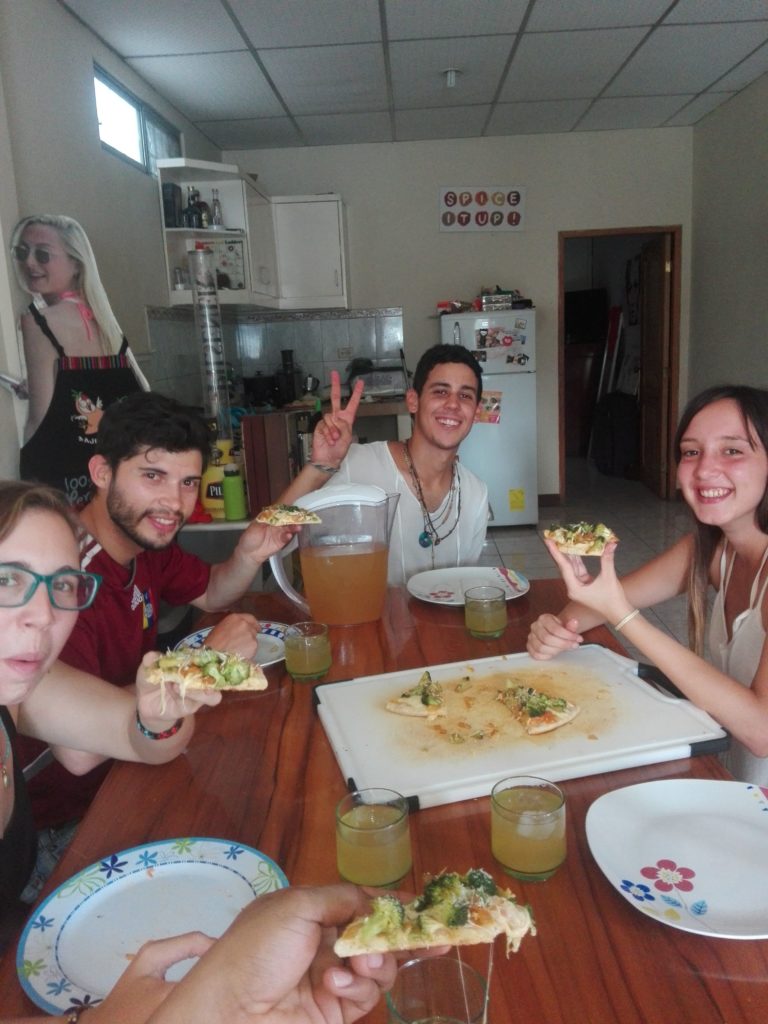 Las Peñas neighbourhood
Guayaquil keeps with pride its pretty houses, especially those in the neighbourhood of Las Peñas, where they congregate lawlessly on the hills as in many other Latin American cities. This time they are well kept and preserved for anyone who wishes to see them, and with security guards in every corner so that you don't get in where you don't need to.
Without having this area in mind, Guayaquil looks like a grey city, in which the incessant sun doesn't go and its humity together with its 30 to 38 degrees make you want to escape from there, for example, to cool in the sierra.
From its lighthouse I discover a huge city, one that has grown on the shores of the vast Guayas River. I stay looking at the skyline, trying to understand it, trying to blur its daily complexity.
Dazed in my thoughs, watching the horizon, I feel this city moves really fast. Or maybe my thoughts are, those ones that run from one country to the other, from one experience to the next.
Everything is piled up, as if had rushed to grow. As when you are 15 years and you want to be 18. Like that. Messed up, hiperurbanised and grey, that's Guayaquil.
Its flags wave to the wind of a happy and kind people that now has been punched by a natural disaster. This is my humble way to send them good vibes. Ecuador needs them now more than ever. The people I met there gave me their everything without expecting anything in return, so this is my tribute.
Don't stop visiting this beautiful country, most of touristic areas are intact even if there was an earthquake and that way you'll help Ecuador raise again.
– – – 
Would you like to learn Spanish before visiting Ecuador?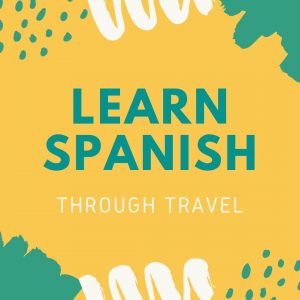 Artículos relacionados
Related posts