From Lima to the Peruvian Jungle
Sipping on a hammock and listening to Peruvian cumbia I wonder why everyday can't be like this; in connection to nature, living a simple and humble life and learning about a new culture. Chaos is far away.
Arriving here wasn't easy, communication is not good and mountains don't help you either but it was all worthy. 7 hours from Lima to Yurinaki, an hour from Yurinaki to La Florida (3 people on a motorbike, big backpacks included) and another more hour to the coffee farm in an infernal path full of big stones. As usual the road is what you make of it.
This time is my turn of making my own coffee, that drink that always comes with me and that I've tried in different ways, Thai ice coffee, pure in the Philippines, with condensed milk in Vietnam… Seeing part of the process, from the plant to the table makes me value it even more.
No Chaos in the Jungle
Time passes slower when you only have the sound of chicharras (cicadas) or campaneros, an even bigger insect that makes more noise than the previous one. Time passes slower when freshly ground coffee is with you every morning.
Time sneaks by the ledge of this tropical weather where you only have natural light to guide yourself. Life passes slower when you hear no traffic, you smell no pollution and tranquility and calm can be felt. Life is more life in nature.
We arrived through HelpX, a platform to exchange work for accommodation and food. We needed a breath from the big city. Lima almost killed us, we left at the very precise moment.
Even if diarrhea and mosquito bites are not my thing I enjoy the experience in the central jungle, learning about medicinal herbs and local food.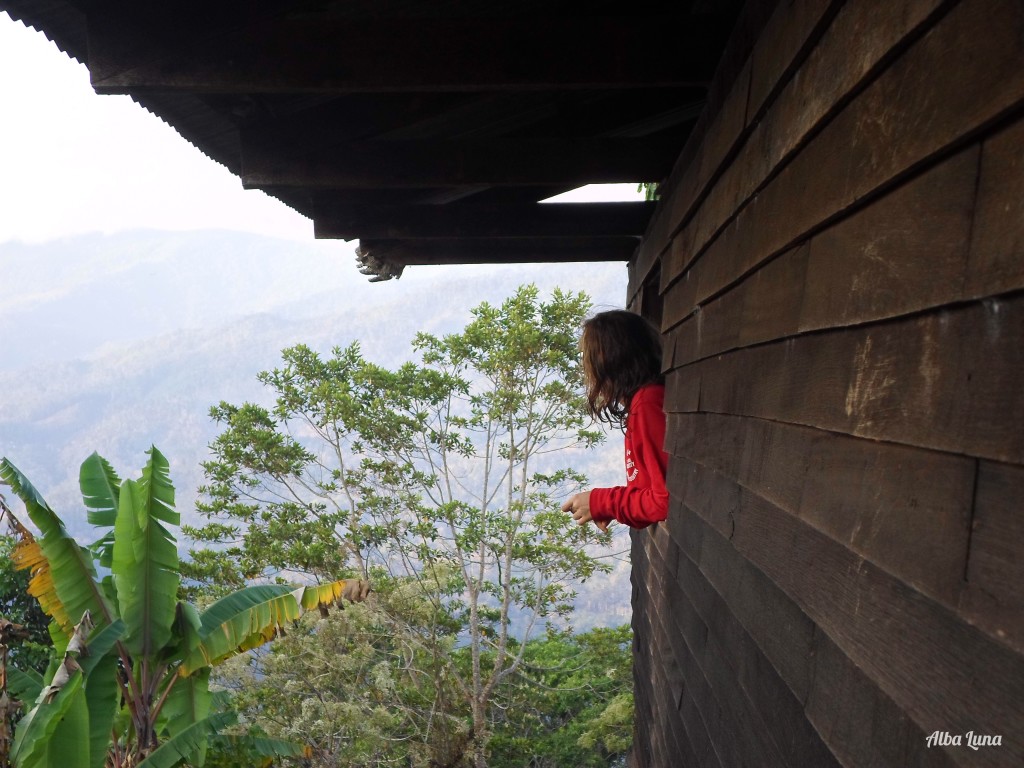 One day we're surprised with a freshly hunted zamaño, a local rodent, considered a delicacy all over the country. I almost fainted when I saw it hunging there when waking up in the morning, that animal that's in between a dog and a rat.
Another day, they invite us to a dish full of fried campaneros, hunted by the children. Apparently they are easy to catch, with a stick and a bag at the end is enough. At night if you light at them they fall from the trees and it's easy to take them.
We didn't try them and the truth is that we didn't regret it. I usually try different things when travelling but that bug was too big…
Our job consisted, due to the time of the year, in making a garden centre to grow more plants for the next harvest. I learnt how to roast coffee, how to take it out from the fire not to get burnt and how to grind it to taste it after.
And to rest, rest from the city and detoxify, only having the nature as a witness.
We go all over the area in our free day and discover the Bayoz waterfall that although very touristy, it temporary relieves our heat. We realise that local people are shy and still swim with their clothes on, even young people. We don't care and dive in!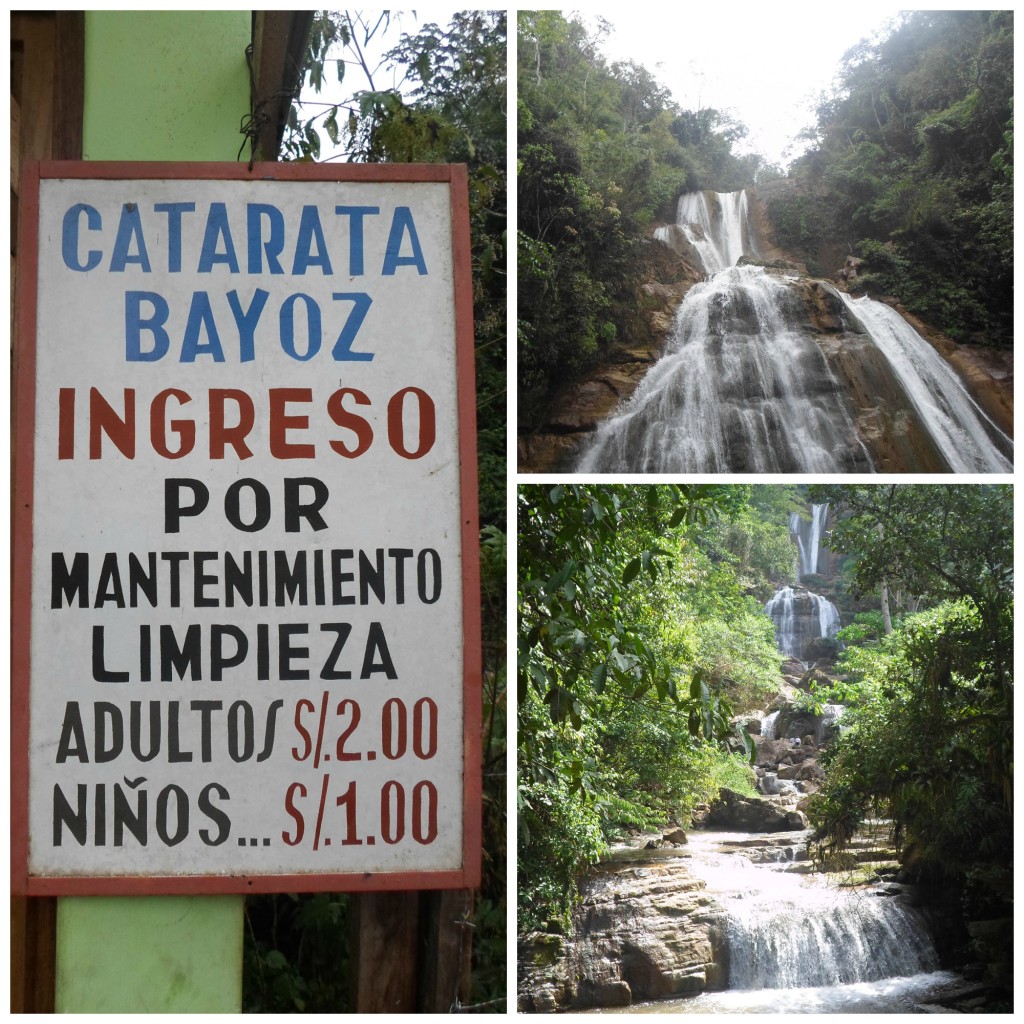 We enjoy the jungle, with its coffee odour and nice weather and leave it behind. To the next adventure we go, far away from the jungle and mosquitos.
– – – – – – – – – – – – – – – – – – – – – – – – – – – – – – – – – – – – – – – – – – – – – – – – – – – – – – – – – – – – – – –  – – –
If you would like to volunteer (work in exchange of accommodation and food) in this farm here you have how to contact them:
Name: Isaias Vasquez
Email: cafespenablanca@gmail.com
– – – – – – – – – – – – – – – – – – – – – – – – – – – – – – – – – – – – – – – – – – – – – – – – – – – – – – – – – – – – – – –  – – –