Once upon time there was a kid whose father hid a treasure in the countryside, under some rocks of a slate wall. She had to look for the lost treasure with the only help of a handwritten map.

They walked and walked until they reached the X on that mysterious map.

The girl found the treasure under the scorching Extremeño sun. She doesn't remember  now what was inside the treasure because the path and adventure were what mattered.

That treasure that's kept safe became that creative gift that allowed her to create without bounderies. That same creativity in which her father wrapped her and that became one of the most precious treasures she keeps nowadays. She's still a child in so many aspects and she doesn't feel embarrassed about it.
My father, the one that taught me how to create
My father is the one that taught me how to create without bounderies.
My father is guilty of my creativity. My father with whom I buil sand castles and in the air, with whom I dag up hidden treasures in Extremeña meadow.
Who knows us both is aware that we are really similar, so much that's scary sometimes. Not only are we alike phisically but in our character, stubborn, full of jokes, sensitive and with whom to share a good conversation about anything.
The one that created most of Alba Luna's childhood toys loves Ireland. He always liked it to the point of being obsessed with it, Celtic music, Irish myths, fantasy and nature. He didn't have the opportunity to visit Ireland until now.
Ireland was my first solo trip destination when I was only 18. I spent a month there learning English (and I'm a teacher now). Who would tell that woman full of fears would end up teaching English? I loved the language but would have a mental blogk every time I had to speak English in front of people. 
3 week road trip around Ireland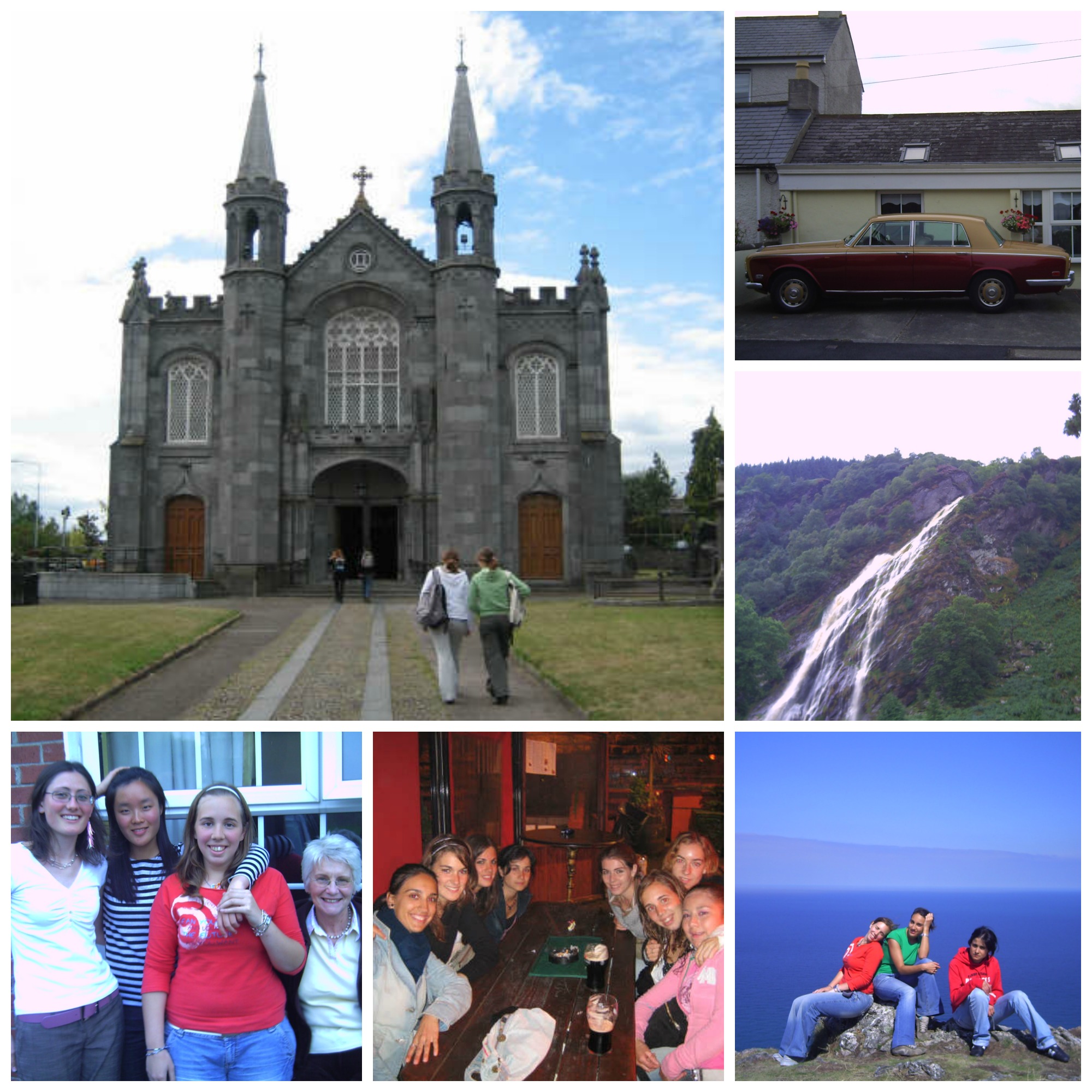 2018 is the year we'll travel around Ireland together. 12 years after my first trip to Ireland. The puzzle pieces didn't fit before but they finally did.
That dream trip will come true. 3 weeks from east to south, maybe north and we don't know what in between. We'll let the car guide us to castle ruins, forgotten roads and green, loads of green. 
I feel like redescovering Ireland through his eyes full of excitement and mystery wrapped with Leprechauns and Celtic music.
There aren't many plans, we'll go with flow. We may find a new treasure that way but without following a roadmap this time.
Slán leat!
(May the health be with you in Irish)
– – – – –
More about Ireland and Northern Ireland 
Before travelling to the Republic of Ireland 
Northern Ireland (United Kingdom)
Derry and its murals full of hatred, religion and politics. A city that will surely leave a mark on you. Derry will help you to understand the division between Catholics and Protestants in Ireland.