I was 18 when I travelled alone for the first time.
Travelling to Ireland to learn English was something I had been interested in for a long time so I packed my excitement and energy and flew to Dublin. I had a different type of summer in which I got to analyse my surroundings. I tried to understand why we had potatoes for lunch every single day, tried to understand my Irish host mother and her thick accent and I tried to communicate with my Italian roomie.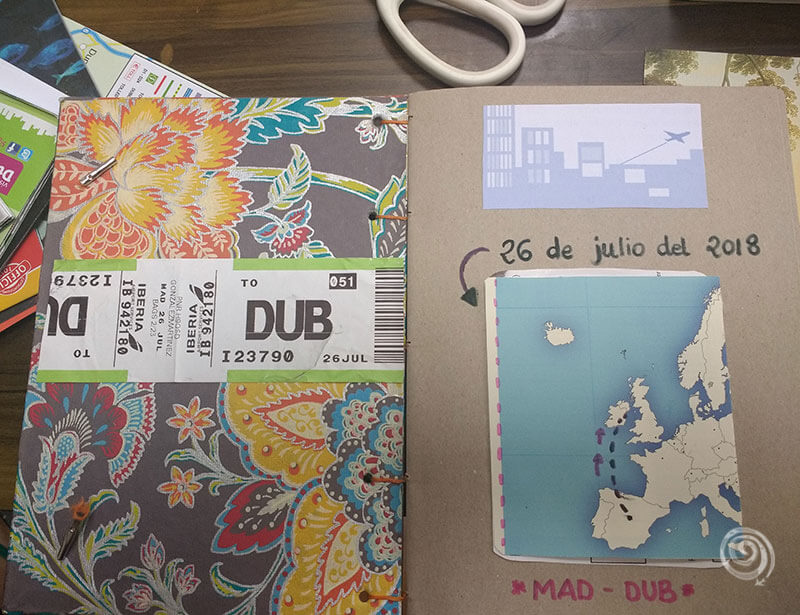 I lived in Bray for a month. A city that's an hour away from Dublin, with a cold beach and lush mountains from where you can observe everything in the distance after a long and hard trekking. During my stay I visited some of the touristic places of the counties of Wicklow like Malahide, Powescourt y Greystones and I got to know a bit the area of Galway and Connemara. That trip around Ireland was unforgettable.
I was lucky enough and I had the time and the space (and saved money) to go back to Ireland 10 years after with my dad, a lover of Irish culture and music. We drove around the emerald island for three weeks, slowly but surely.
Tips to travel to Ireland – before the road trip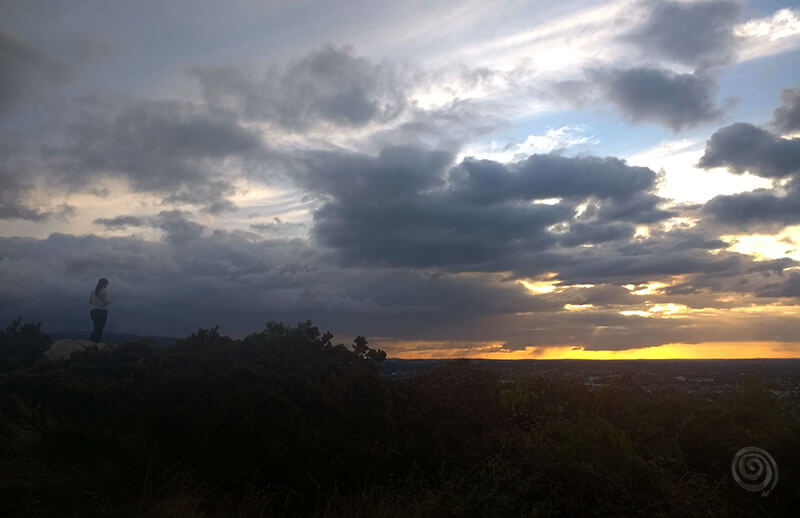 When to travel to Ireland 
Let's face it. It's going to rain in Ireland no matter what. If it doesn't rain and you're not happy with it, you'll get your money back. The truth is that the rain is magic in Ireland, that weather bipolarity that's so typical on this island and brings unique rainbows, green landscapes and fantastic places.
Keeping that in mind the best time to visit Ireland is summer, from june to september because there's more sunlight and it rains less (but it still does).

  Is it cheap to travel around Ireland?
Language in Ireland
Ireland is one of the best destinations to learn English. Not only because of its friendly people but because of its charming cities and unforgettable landscapes. If you want you can also try learning Irish, of Celtic origins and the second official language of Ireland. It has the power to make you see leprechauns and you'll see it written all over.
Study English in Ireland
Since I'm an English and French translator and an English and Spanish teacher I know the amount of time and effort you need to invest in learning a language. It was hard to get where I am now. 2 degrees, a lot of exams, speaking with a lot of people and making mistakes over and over again.
We often think gestures are international and they'll always do when trying to communicate in other countries but it's not always the case.
What to see in your road trip around Ireland
It seems that not even a three-week road trip around Ireland is enough to see 'everything' this island has to offer. That island full of intense greens, kind people and beer galore.
Every place should be on the list on what to see in Ireland but I'll share with you the ones I enjoyed the most. There's more Ireland beyond Galway, Moher Cliffs and the hugely famous places in Northern Ireland (UK) where Game of  Thrones was recorded.
Dublin, the capital of Irish diversity
Being Dublin the capital, she proudly shows the beautiful combination of migrants coming from different places in Ireland. If time is limited to see Ireland, to walk around Dublin for some days is key to see a bit of the Irish friendliness, to feel traditional music and enjoy night life. But in order to enjoy unique landscapes you will have to get out of the capital.
Bray, a charming coastal city
Bray is very special to me because I lived and studied English there for a month, the first month that I was away from everything I knew at that moment.
It's not only the memories I keep but the walks on the beach, the trekking from Bray to Greystones and the views on the top of the highest mountain that make Bray  viaje a Irlanda.
Bray is an hour away from Dubling by train or bus y and it's perfect to break away from the city, eat some great fish and chips on the beach and do the trek to Greystones.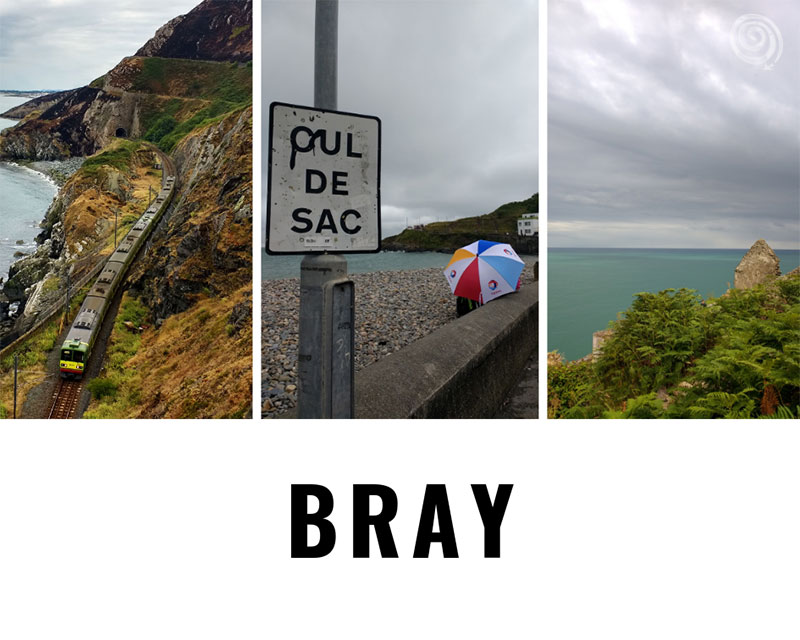 West Cork
A whole area to the southwest of Ireland that I loved. I liked its quieter roads and enjoyed that Irish music in its little towns. Kinsale and its fortress, a swim in the sea. I loved the Lough Hyne from above and its endless sunsets.
The reflects of the sky on the sea and one of the stone circles in particular are what I'll remember the most of this part of Ireland.
A peninsula near Clonakilty that becomes an island at high tide was the starting point to explore the area of West Cork. Thanks to Couchsurfing we lived for a few days away from the city, in contact with cows and Irish seagulls.
A road trip around Ireland should include not only Galway, Dublin and Cliffs of Moher. Travelling to Ireland is driving on the left, focusing your attention on the roundabouts because they're in the opposite direction. Ireland is bus and train drivers waving hi in the distance just because. A road trip around Ireland is magic, it's finding rainbows when you weren't looking for them.
– – – – –
More about Ireland and Northern Ireland 
Before travelling to the Republic of Ireland 
Northern Ireland (United Kingdom)