4 places to stop on a road trip in Portugal
When you plan a road trip in Portugal, it'll be hard to find places to stop. That's not because there are so few, but because there are so many incredible places that you simply won't want to miss.
A visit to Portugal is an opportunity to enjoy some of Europe's best beauty spots, as well as destinations that are perfect for adventure.
Whether you're taking your own car or arranging European car hire, here are four top places that you'll need to mark on your map:
Lisbon
Don't miss your chance to visit Portugal's capital. Lisbon is a lively and contemporary city, well worth a visit, with lots of things to do on your road trip.
See the Jerónimos Monastery, and go for a walk around the Oceanário de Lisboa aquarium. If you want to stretch your legs, you'll have no trouble doing that here.
Lisbon's coastal location makes it ideal for a trip to the beach, and even a spot of kayaking. Meanwhile, the Torre de Belém UNESCO World Heritage Site is one for your photo album.
You might want to stop in Lisbon for more than one night. There are so many things to do that you may wish to visit the city for two or three days of your trip. Alternatively, if you're in a rush, it's easy to get a flavour of the city by visiting a few top attractions.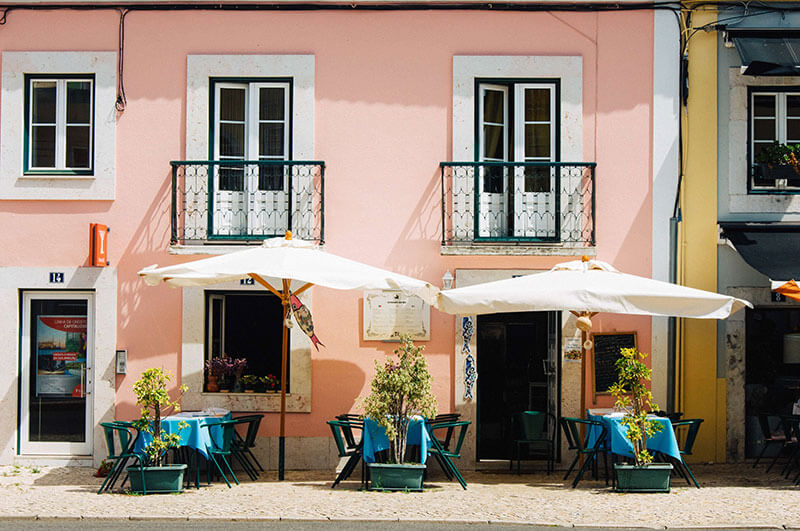 Marvão
With 69% of people saying they go on road trips because of the scenic views, it's well worth stopping in Marvão. This quaint rustic village is full of charm, and has a spectacular hilltop castle that you won't want to miss.
Marvão's a peaceful and quiet place to stop whilst you're on a road trip. You can enjoy dinner al fresco, followed by a walk through floral gardens.
 Serra do Gerês
If you've been sitting in the car for a little too long, stop off at the Serra do Gerês. To get to this mountain range, you'll be driving through the breathtaking Peneda-Gerês National Park. There are many places to stop overnight en-route, so don't worry about being stuck in the middle of nowhere.
There are many 10km hiking trails around the Serra do Gerês mountain range. These can be tackled in an afternoon, if you're relatively able-bodied. The views are incredible, with the Lima River winding below you.
Comporta
For the best beach scenery, without the crowds of tourists, take a road trip pause in Comporta. Here you'll find mile after mile of white sand, with beautiful blue seas in which to bathe.
Interestingly, Comporta is the location of the annual Grimaldi family get together. If that means nothing to you, then you might better understand its importance when you discover that this family includes the Royal Family of Monaco.
There are lovely restaurants and lively bars in Comporta, whilst the surrounding rice fields offer peace and quiet with the chance to see graceful storks.
Why road trip in Portugal?
As well as these four places to stop on a road trip in Portugal, there are many other destinations that you can add to your list.
Portugal is a beautiful and varied country with coasts and mountains, busy cities, some of the world's most beautiful castles and, of course, mile after mile of tranquil roadside fields.
 Driving in Portugal
If you're planning a road trip in Portugal, then it's essential that you consider the country's legal requirements.
You must carry your driving licence at all times, as well as your car's registration documents and an up-to-date certificate.
You'll need spare bulbs for the car, as well as headlamp converters. Ensure that you're carrying a warning triangle in the boot in case of a breakdown.
All users of glasses or contact lenses will need a spare pair in the vehicle. You'll also need to carry your passport and a reflective jacket.
Being fully prepared for your road trip in Portugal will avoid any accidental law-breaking. It'll also keep you safe, particularly when you're travelling off the beaten track through National Parks and quiet towns.
—
More destinations in Europe: travelling around the old continent
https://albaluna.es/en/destinations/europe/