From Buscalan to Sagada
It's the day after I have the tattoo in Buscalan. I wake up around 5 am in order to get started and continue my way to Sagada. What's my surprise to find that I'm not the only one.
It is still dark, the dawn barely stirring on the hills beyond. Nevertheless, the awakening of the town can be felt, cocks are iniciating the day with their typical sounds, birds have started to chirp and locals are waking up. It is wonderful to feel the refreshing breeze on my face. I have breakfast with the family, I see them off and start to go down the mountains.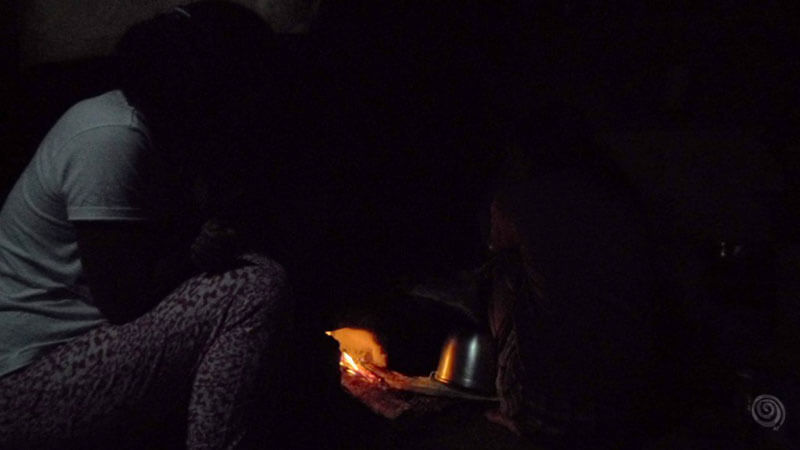 Once the sun comes out I am able to see the path, the path leading to my next adventure.
I say to myself 'I don't care how much this will take, I'll enjoy the way, this place is gorgeous'. So, I do. I meet some people on my way.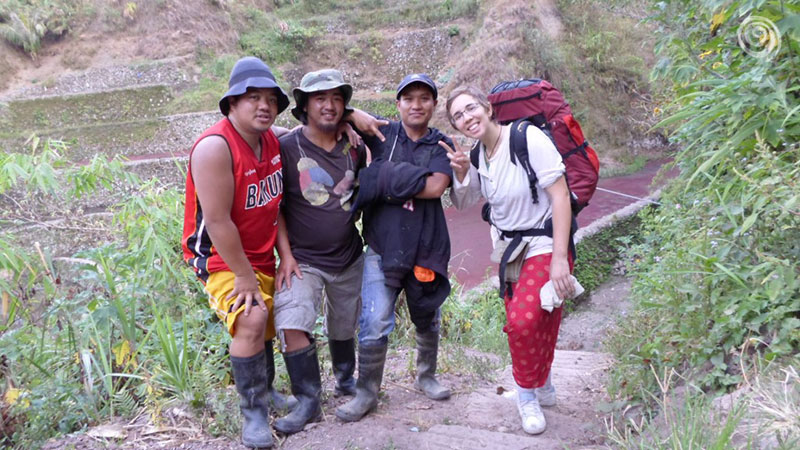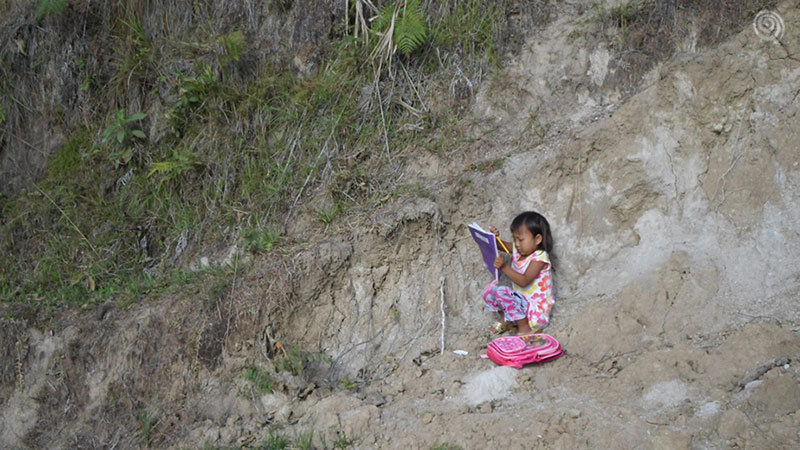 But the nature is the main witness of my adventure. Astonishing as it is.
From Tinglayan to Bontoc by jeepney
I go down to Tinglayan to catch the next bus/van/jeepney. I am lucky to find that there is one coming. I go up, squizze myself in the jeepney surrounded by 15 old ladies and their daughters, their boxes-for-everything and some babies. Remember that in the Philippines there's always space for someone else!
The lady besides looks at my wrist and asks me, 'is that a tattoo from Kalinga tribe?' And I proudly answer 'yes'. 'How much?' (how curious Filipinos are, as usual)
The trip from Tinglayan to Bontoc takes barely three hours. Above you'll find the trip I started in Manila, continued in Tinglayan and finished in Sagada.
I arrive in Bontoc and go directly to a restroom to check my tattoo. It looks a bit red and the lady at the shop tells me 'don't worry, just leave it like that, nothing will happen'. So, I stop worrying even if it still hurts and I cant's use my left arm. I buy some fruit, have a coffee, observe my surroundings and go to take the next van.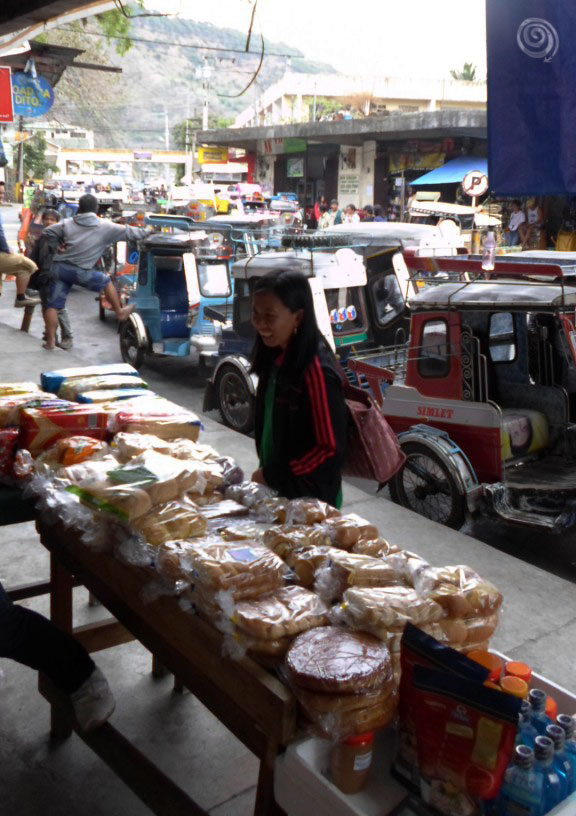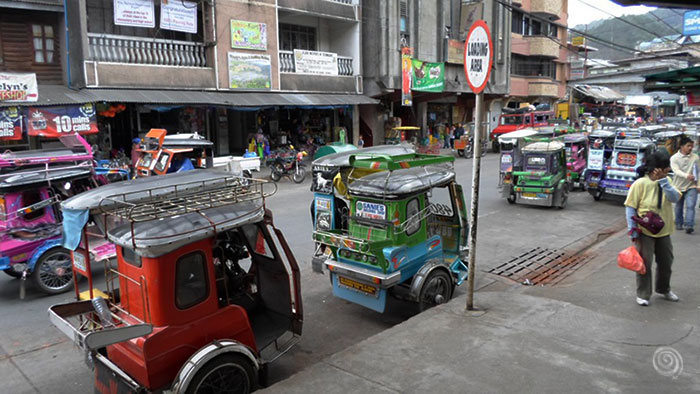 From Bontoc to Sagada: closer to the hanging coffins
Trycicles here are more cute! I find the van that goes to Sagada, two people are waiting inside. I get on and I have my second breakfast, some grapes. I don't know when this van will leave, in the Philippines one never knows because the driver usually waits until it's full to start the trip. That's the good thing about travelling, you never know where you'll end up.
People start to come in. They look at me, I smile at them, they smile back. Suddenly, two guys come in and sit close to me, they are young and their expressive and curious faces let me know that they are also travelling around. They are showing pictures to each other and I hear them saying they are going to Sagada.
'Are you going to Sagada?' I ask them. 'Yes, we are! Are you going there, too? Then, come with us!' 'What's your name?'
That's the beginning of it all. 2 friendly Filipino friends that are travelling around the northern part of the Philippines. I offer them some grapes and we decide to stay at the same hostel and travel around together. We talk about trips, countries, peace and relationships for three hours or so until we reach our destination. In the way a cute kid and I started to play in the distance.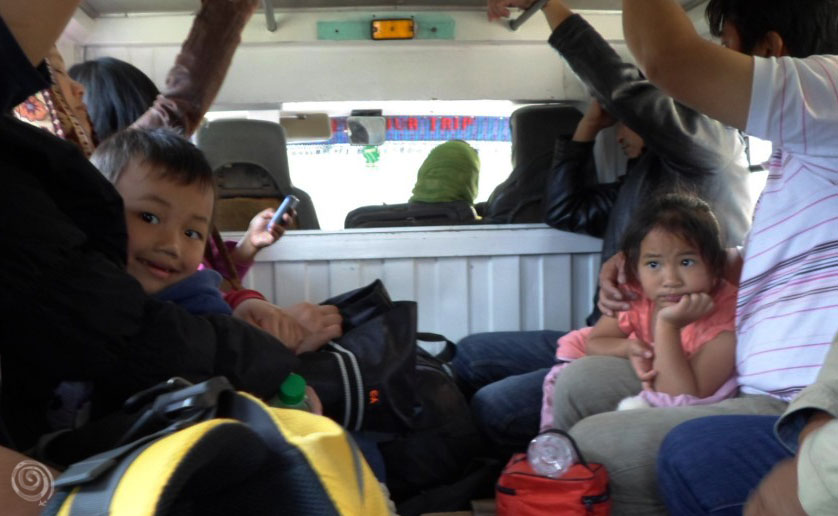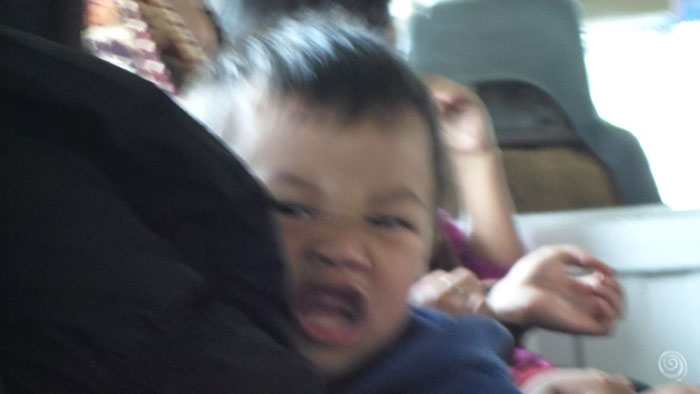 Arrival in Sagada
Once we arrive in Sagada we go directly to see hanging coffins. I am so curious to see. I once watched a documentary about it but I couldn't believe my eyes when I was finally there, in front of them. How did they put those coffins so high?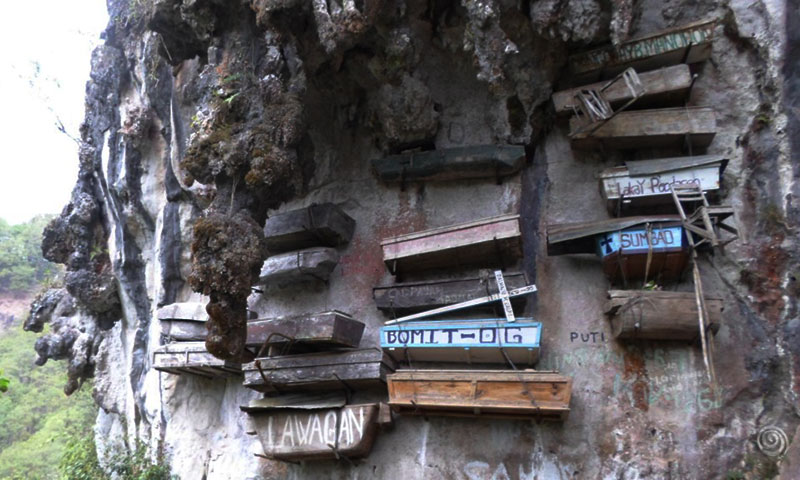 The mystery of Sagada solved, the reason behind the hanging coffins
Apparently the reason why they have done it for centuries, and they still do it nowadays is to bring the deceased ones closer to heaven, placing them in a better position to watch over their families.
There's also another theory that says it was not to take up space on useful cropland and therefore they put them up in the cliffs and caves.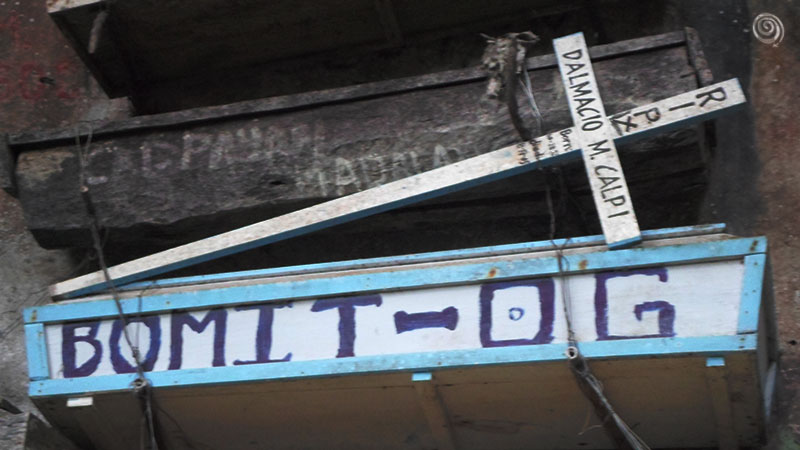 Sometimes a chair is also hung close to the coffin which is the one that serves to prop up the body shortly after passing, as part of the complex death ritual.
All this coupled with the haunting echoes of the named Echo Valley, certainly create mysticism and mystery around the place.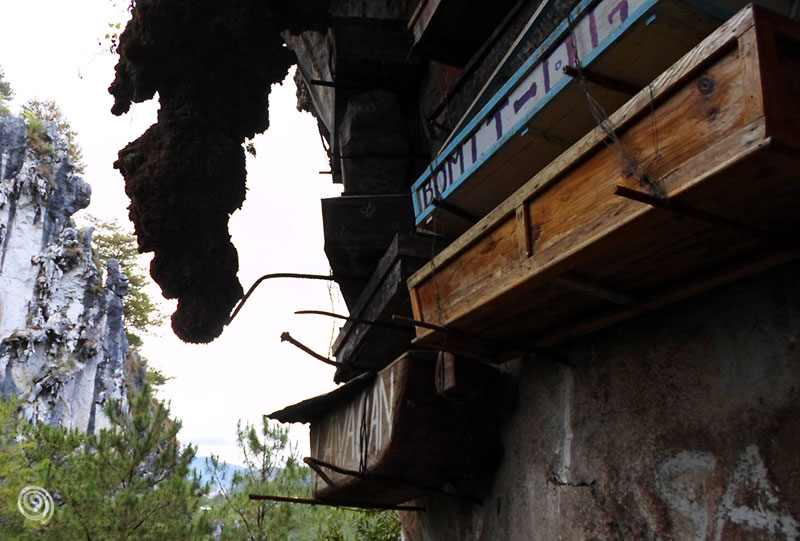 This ritual practice is based on the belief that deceased family members have a continued existence and possess the ability to influence the fortune of the living ones. In this area death is still fearful because it takes away a family member but it is also mysterious because it makes possible for the spirit to continue having social connections with the living. So, if relatives take care of the corpses properly, they won't be disturbed.
However, if the dead body is unattended they will suffer the consequences while living.
We observe the place for a while and I discover that I was where I was meant to be, at that time in that very moment. Because travelling is not only about the places you visit but most importantly the people you meet. Both characteristics create a beautiful combination to let you swim in the moment, enjoy the now and the coincidences of life.
In this trip I got to know Mark that curiously enough, has been doing the same thing I've been doing during my stay in Asia. We've been recording our steps in every place we visit. When we saw each other doing the same thing in the same place we looked at each other with astonishing faces and started laughing.
Really? You do that, too?! Here a tribute to my dear friend:
And a tribute to all the beautiful connections that I've made in this trip. Because when I started the journey I was alone but in the last afternoon I ended up being surrounded by six beautiful souls that dreamed of visiting new and fascinating places just like me.
Because we had fun rappelling, taking pictures and laughing at the country-rap-not-reggae bar. Because it's more fun in the Philippines =)
And we even enjoyed visiting the cemetery.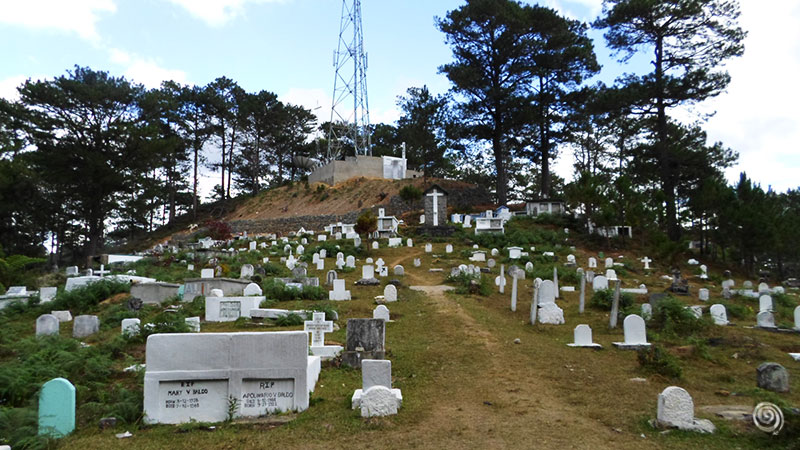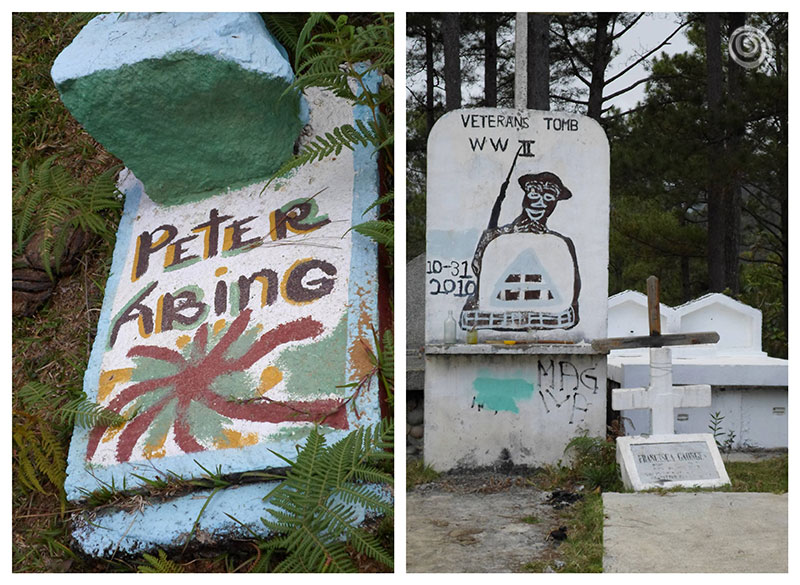 Salamat po and see you soon!