Travel journals
Oh, how much I love notebooks, especially when I travel! Those little precious objects full of pages to be written! I like them so much that I think I am becoming a notebook-addict (if that even exists). I use them mainly as travel journals for they are, together with my beautiful red backpack, my most prized possessions in my trips.
The sometimes rushed, sometimes conscientious handwriting that fills the colourful notebook contains my beautiful first impressions, culture shocks and curiosities of the place I am in.
You would be asking yourself, why keeping a journal when we have so many other options to write notes down, most of them electronic ones?
Please, don't insult me. Don't get me wrong but there is something exciting about turning the pages of a new notebook on the first day of a trip, opening with it a fresh page of your journey.
Travel notebooks, an inspiration source
When I am on the road, my feelings and perceptions flow better in the 'archaic' way. Wherever I go I bring my colourful pens and notebook with me. In Dharamshala, India, I was lucky to find a 'coat' for my precious one. I couldn't help but buying it. It was very cute and useful plus I was helping a good cause, integrating Tibetan women in Indian society.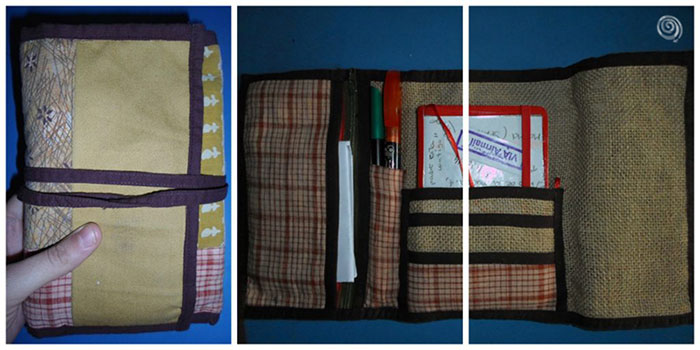 Somehow writing a page sitting on a bench looking at strangers makes me feel as if I were watching a movie, the movie that I choose to watch. I write about it, capture what I see, smell and perceive.
I just sit there and observe. Interact with local people and observe.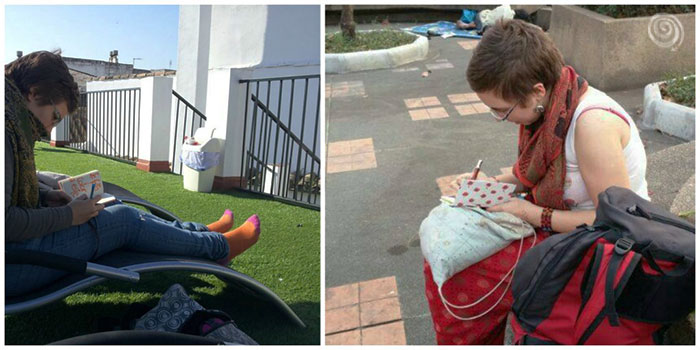 Keeping a travel journal
I often avoid going into restaurants and go to a local market instead to see the different kinds of food they have, grab something and go in the middle of the street to eat it and observe people. How they talk, eat and behave. That is what I love.
The simple action of opening that notebook tells me a new chapter is starting and I can write whatever I want on it, I am free in my own pages, in my own story.
Keeping a travel journal is a ritual to me, it is a way of stopping for a moment and putting in words what I have experienced or what I see. However, not just any notebook will do for me. I am a bit picky when selecting the beauties that will allow me to express myself, to reflect how I feel and what I see.
Every time I see a bunch of notebooks in a bookshop there is a voice inside of me that says, 'Alba, don't go there, you don't need any more notebooks, enough'. The thing is that I never listen to that voice. I know I am a stationery addict and I could stay for hours analysing every small detail of each notebook to decide which one to buy. I know, I have a problem but I love it.
Notebooks that are now piled up and full of stories to be told. Stories that I will be sharing with you all.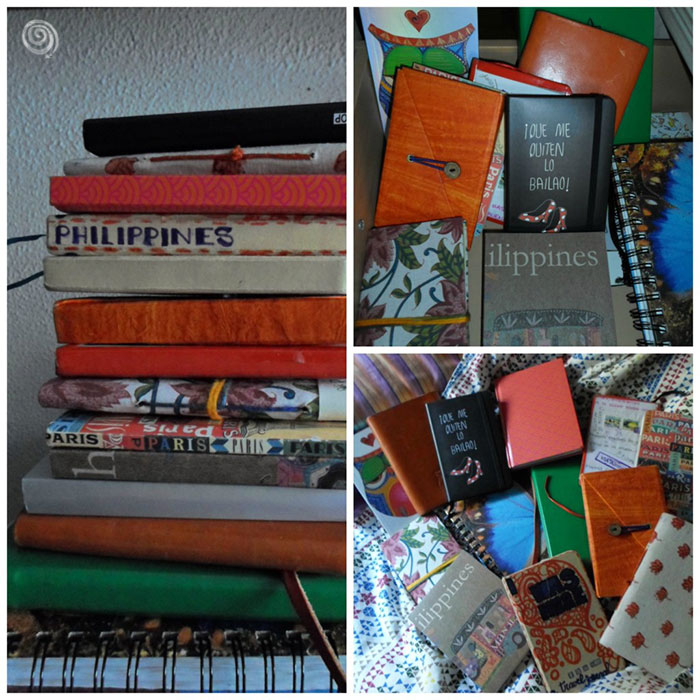 Happy notebooking!
– – – 
If you'd like to know more about travel writing, keep on reading: