Carnival in Colombia
30 people, 22 nationalities, 1 house, 5 days. That was as its highest moment. There were some days when there were even more people but the amusement and good conversations were always present. People coming from all over the world to celebrate one of the best carnivals in the world, the Barranquilla's Carnival.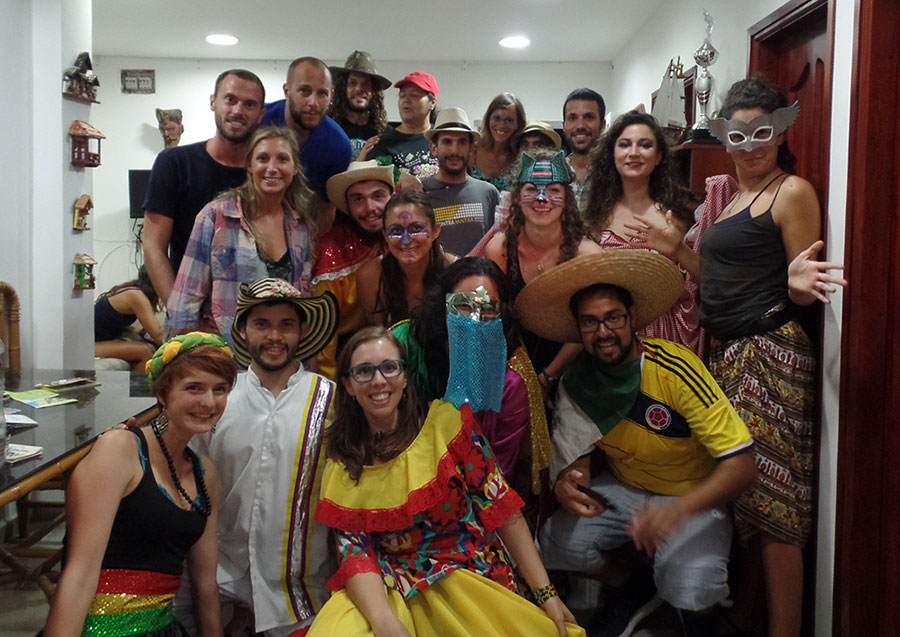 Thanks to the generosity and openness of an excellent Couchsurfing Colombian family, the cultural exchange was lived in an intense way in calle 8 of Puerto Colombia town.
Cultural misunderstandings, wise contributions coming from different realities and laughter, lots of laughter. Oh, how much the walls of this beautiful house from which the fresh sea breeze is felt must know!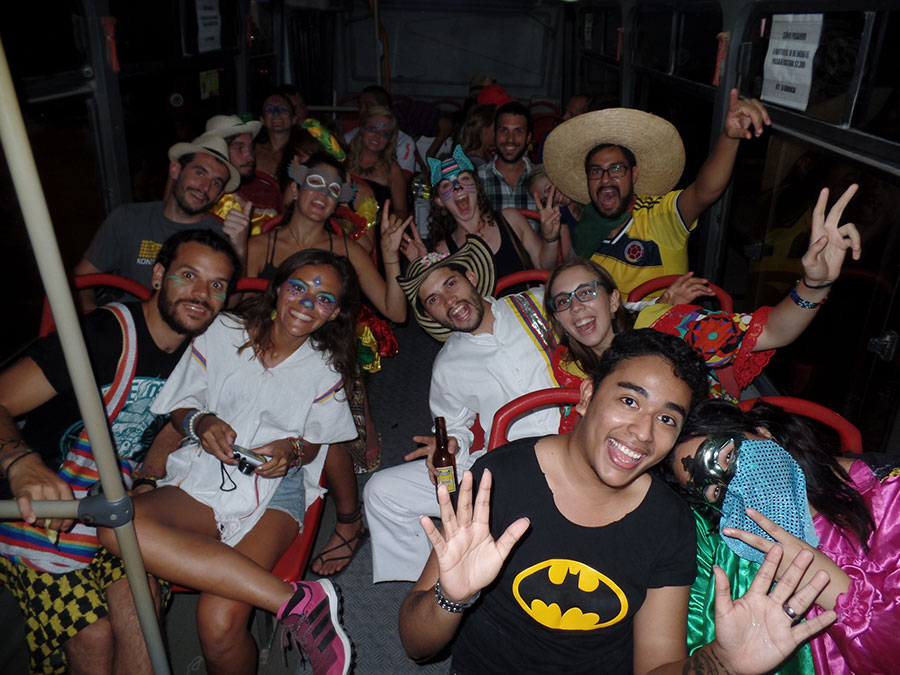 Camping Couchsurfing style
I don't know how we did it every night but when we arrived home from partying hard, that's when the military camp was set up. Pillows this way, sleeping bags that way, a German foot over here, a drunk Aussie over there but it ended up working somehow, I don't know exactly how.
It must have been the combination of tiredness, the adaptation to new ambiance -a distinctive feature of the untiring traveller- and the attitude of wanting to have a good time. That mixture together with the delicious breakfasts with papaya for gringos and a good Colombian coffee boosts the perfection for wanting to stay more and more.
That's the people I love meeting, the ones that don't get tired party after party and sleep on the floor, the ones that have thousands of Latinoamerican stories to tell and play music and ask from which country or place you are coming or what's your route instead of asking what you do for a living. That really makes a difference. It makes you feel at home, it calms you down even in that chaos of blankets and underwear hanging on the room at the back, where everything gets lost but it's found in the end.
The best family in Couchsurfing
And who's behind all this? Well, an open-minded, diverse and relaxed family to the purest costero style. Happy and open-minded parents that receive anyone who's willing to share their culture in a respectful way and three siblings of different periods that have a common factor, they all have a Couchsurfing profile. And that factor is very beautiful.
They all show off about how many hosts each of them has received and fight to confirm who brings the best ones in the house. All of them except the cats, a mom and two babies that wiggle their hips around and please us with their meows every morning.
Nathalia, the eldest sibling, is the main responsible of this situation. She's guilty of the fact that all together they speak more than five languages due to all the people that come home every day. She's guilty of the smiles that welcome any backpacker that arrives. She's guilty of them being the most open-minded family and with less prejudices that I've met in this continent.
A lover of her land, her sudden and spontaneous trips, her craziness and curiosity for other cultures. She puts everything down perfectly in her travel blog around America (in Spanish).
I'm sure this new house will bring them many more experiences, joy and good moments. I wish them to keep on growing by being the foundation to many more cultural exchanges.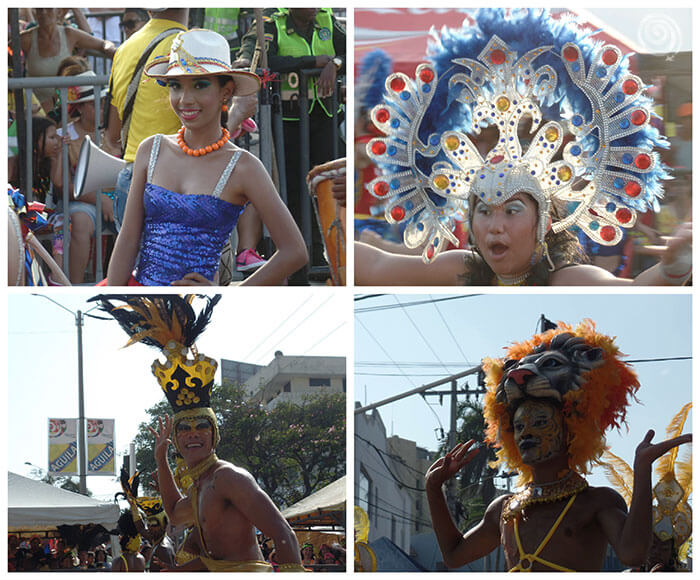 There she stays Barranquilla, the one that shines the most during Carnival and makes so many people happy. They for sure are getting ready for next year because they really know how to GOZÁRSELA!*
*Gozar is the pure definition of joy in Latinoamerica, especially in the Caribbean. You'll probably use it a lot if you go there!
** En Barranquilla me quedo (in Barranquilla I stay) is a very popular salsa song by Joe Arroyo, a Barranquillero that loved his mother land.
– – – 
Would you like to learn some Spanish before visiting Colombia?