El Cajas: Alive Nature Close to Cuenca
We get away from Cuenca (Ecuador), from its festivals and its cobbled streets, its beautiful coffee shops and its pretty river. We don't do so because they force us to or because the city burdens us. We do it because we want to visit its national park, el Cajas, a natural, desirable and well-kept landscape.
The bus takes around 40 minutes and we decide to take one of the longest paths. We feel the height and the cold weather since it gets to 4,000 metres at its highest point. You should prepare yourself beforehand!
Going up the stairs we observe the landscape before starting the trek. Solely by being here I am content, I tell myself in a low voice. I am content by being present…
The different-colour lagoons blend magnificently with the dry greenness of its grass. In the distance we see some llamas but they go away quick and suspicious in the presence of our attentive looks.
We keep on walking and the truth is that it gets harder especially by the so cold wind and the height. Despite that I enjoy the fresh air as a kid. Plants, slightly dry, dance to the rythm of this wild, strong and dry wind. The sun makes lagoons change colours by moments.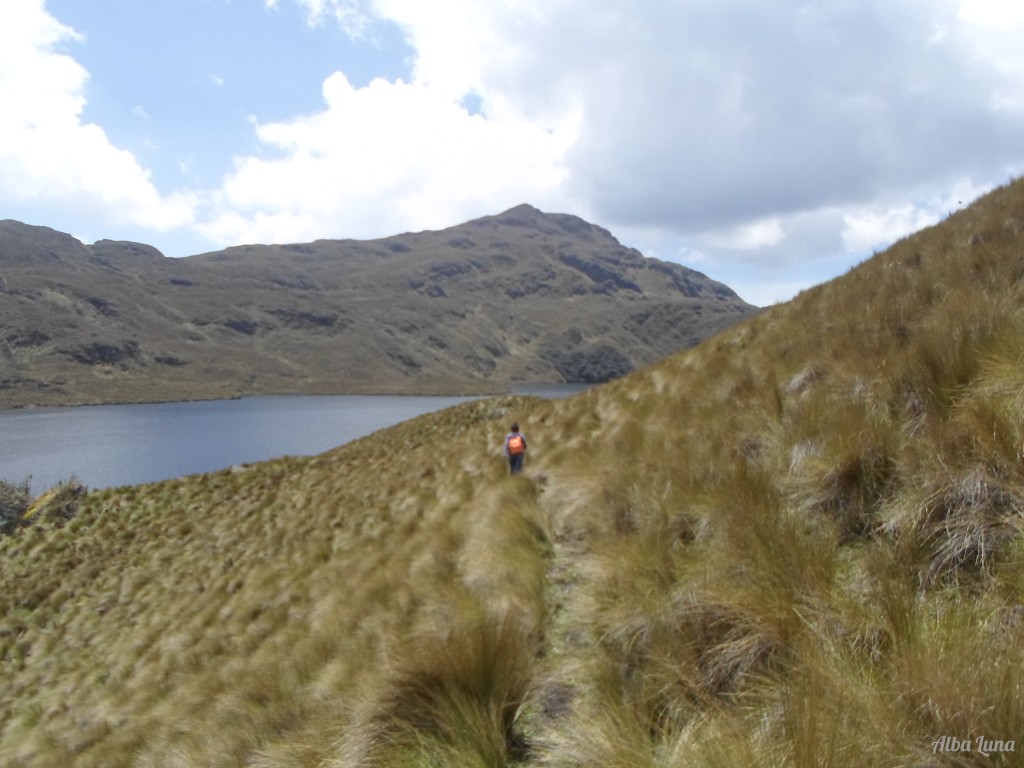 We stop for a while to rest, to see the water flowing, to breathe. Each place of this park deserves a good picture, it's a park that knows how to pose, no doubts.
There I stay, dazed, absorbed and touched by the beauty of nature. Why don't you get out more often from the city? Jiminy Cricket asks me and I answer that the city sometimes makes me forget how much I love disconnecting and connecting with nature.
For that reason, don't ignore Jimmy Cricket's voice, often covered by pollution and noise. Get off the city. We immerse ourselves so much in routine that we forget about our passions and about enjoying our time in nature, from where we come.
Get away from the city, breathe, feel, connect.
Useful information to get to El Cajas in Ecuador:
Get the bus at south terminal, so called as Feria Libre. We went with Cooperativa de transporte Occidental but you can get any that's going direction Guayaquil and tell the driver to stop by La Cruz. Trip costs $2. On the way back just wait on the road and take any bus that's heading to Cuenca although we hichthiked because it was easy and safe to do so.
The park has several entrances and paths, we walked a medium-level one (path number 4, entrance by La Cruz). It took us around three and a half hours but calmly and stopping on the way. Anyhow in the tourist office in Cuenca you can get more information about the different paths and see which one suits you best.
Take a lot of water and food with you for the altitude sickness and coat and caps for the wind, it really gets cold! Sunscreen is also highly recommended.
– – – 
Would you like to learn some Spanish before visiting Ecuador?