Dharamsala, Diversity and Multiculturalism
Dharamsala, the most spiritual and multicultural place I have ever been to. To go through its streets is to smell Buddhism and to feel a free Tibet. To taste its cuisine is to relish a hodgepodge of ethnic groups and countries. It charms me in every corner. Restaurants of diverse nationalities; Korean, Japanese, Tibetan, etc. mystic shops and mysterious places that encourage me to be a better person.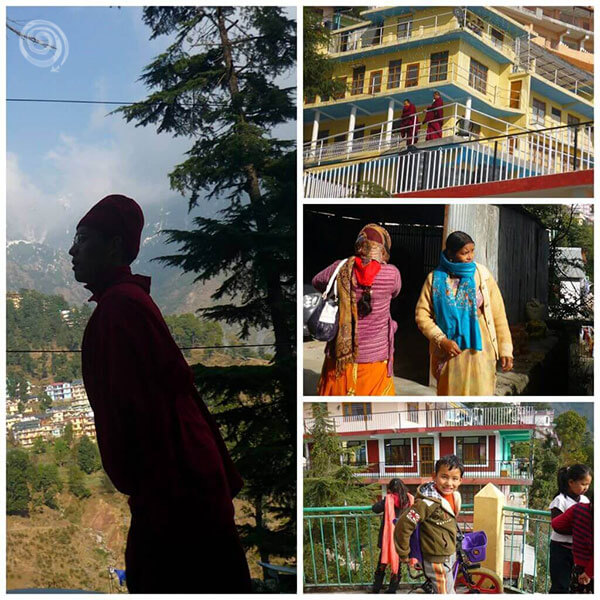 Enchanting little shops like the old man's that sells natural products and to who we bought honey, oats and nuts.
Or this Tibetan old lady's that sells practical things and assists you with a smile and such friendless that invite you to buy whatever.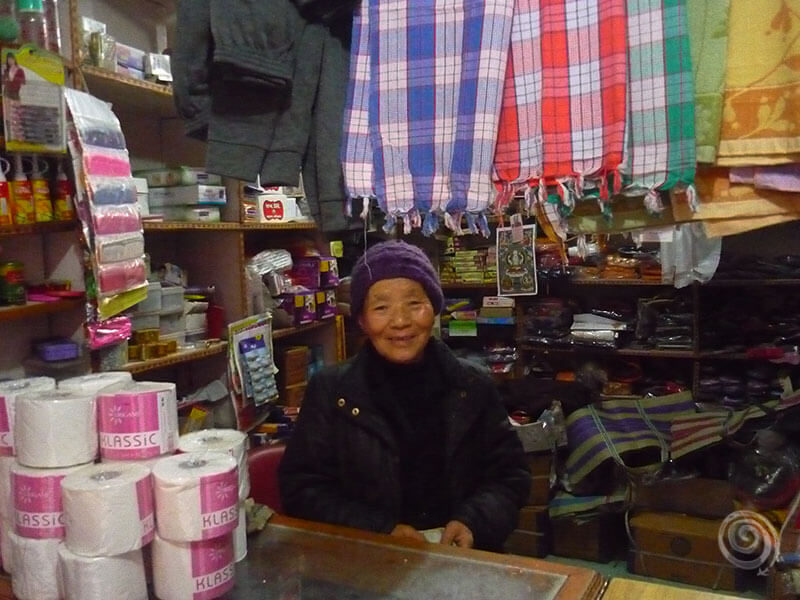 Mcleod Ganj, home of Dalai Lama
Mcleod Ganj is located 5 km from Dharamshala and is home to hundreds of Tibetans Dalai Lama himself.
Its mountains whisper at me, they want to tell me something. They look at me wishing to reveal a secret. I listen to them and I surrender unto their beauty; a pure and immaculate beauty.
Inspired by this beautiful nature, I go for a walk and decide to do the kora. I don't do it only once but twice. The kora in Tibetan or parikrama in Hindi is to make a circumambulation around a temple or holy place as a way of pilgrimage and meditative practice performed by the Tibetan Buddhists and Hindus.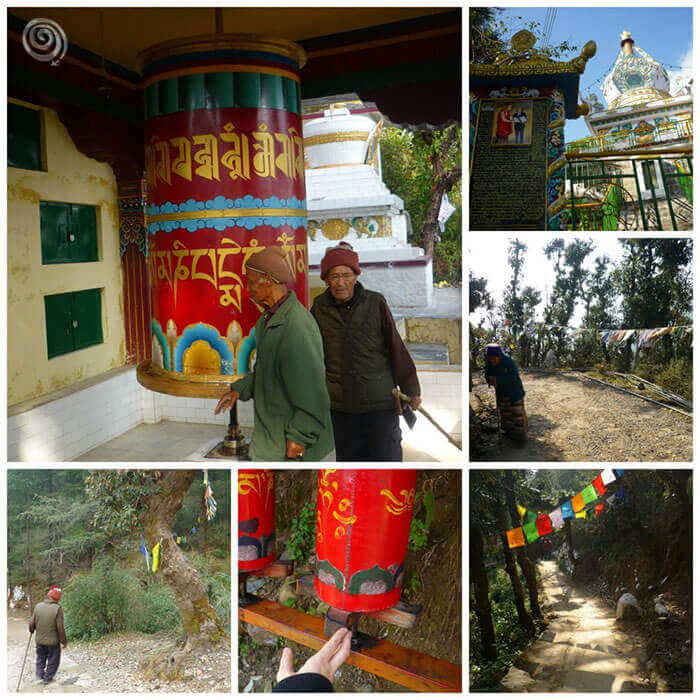 Devotees go around the temple while they spin the prayer wheels in which the mantra Om mani padme hum is written. People spin them while reciting the same mantra asking for all living beings' liberation from suffering.
I walk and observe the peace that this setting dedicates me. I walk and think, I walk and stop thinking. I walk and keep on walking.
Tibetans had to run away from their country because a savage and cruel authority invaded their houses, dreams and traditions. Today they find a bit of peace in the harmony and good vibes of Dharamshala, today they can breathe together with some mountains that look like their own reminding them of what they were back then.
A peace that Tibetan parents want their children to have in their own country some day, that country their kids only know from stories…
I would like to finish with a poem by Tenzin Tsundue, a Tibetan born in the exile whose words won't leave you indifferent.
MY TIBETANNESS 
Thirty-nine years in exile.
Yet no nation supports us.
Not a single bloody nation!
We are refugees here.
People of a lost country.
Citizen to no nation.
Tibetans: the world's sympathy stock.
Serene monks and bubbly traditionalists;
one lakh and several thousand odd,
nicely mixed, steeped
in various assimilating cultural hegemonies.
At every check-post and office
I am an "Indian-Tibetan".
My Registration Certificate
I renew every year with a salaam.
A foreigner born in India.
I am more of an Indian.
Except for my chunky Tibetan face.
"Nepali?" "Thai?" "Japanese?"
"Chinese?" "Naga?" "Manipuri?"
but never the question – "Tibetan?"
I am Tibetan.
But I am not from Tibet.
Never been there.
Yet I dream
of dying there.
For a free Tibet!