It's been already three summers since I made this trip and I still can't get it out of my head. It's one of the trips in which I've felt more free and that's why I decided to give you more details about it.
Everything started when I decided to go to an unpronounceable village in the Czech mountains to the east, Kunčice pod Ondřejníkem, to teach Spanish and English in a summer camp as a volunteer internship with AIESEC. A camp for 6 to 16 year-old children that came mainly to learn how to dance hip hop, zumba and other modern dances.
To get there I took a plane to Krakow because I had a friend there and it's much cheaper to go to Poland and cross the border. Krakow has such a good vibe, the Vistula river brings the city to life in summer and walking in its streets is such a tranquility.
Another day I'll be speaking more about this quiet, young and cheerful city. For the time being I'll leave you with my favorite place where you can disconnect from the city. Even if it's not that crowded I always appreciate a break in the nature.
The Zakrzówek lake was a lime mine that got flooded and today is a great beach for the citizens of Krakow. It's beautiful and safe to swim.
It's less than 20 minutes from the city and you can get there by bus or tram and the closest stop is 'Norymberska'. In summer it gets a bit crowded because is a nice place where you can take a dip in and sunbathe. Around there are a lot of paths to hike and you can even have some diving classes. 
You can't leave Krakow without trying Zapiekanka, a baguette with a lot of ingredients on top.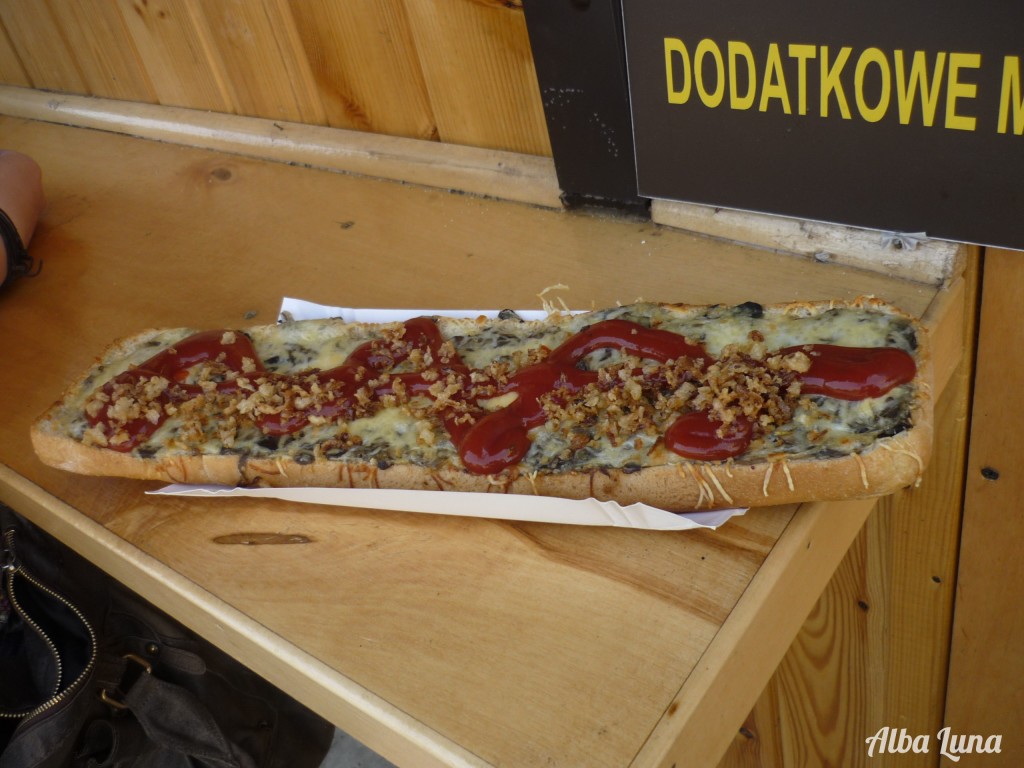 With my happy tummy I take a train and leave. I cross the border, go from Dzień dobry to Dobrý den in just a few seconds. Almost everything is similar but it isn't, languages look alike, people look alike and the landscape plays to be the same one but there's something different. As in every border similarities play to be alike and differences jump, proud of themselves, as wanted to be seen. I arrive at the camp, an idyllic place in the mountains where stress doesn't exist.
Every few days we had some days off so I took advantage of the time to travel around and get to know the country. The first destinations by proximity were Ostrava and Olomouc.
Ostrava
It was an hour far from the camp and it's where we had a stopover for any other place we'd like to go. It's a very industrial city so that it's called the steel heart of the country but even though it deserves a day visit (or half will be enough). In fact every year the music festival Colours of Ostrava takes place in Dolní oblast Vítkovice, the area where old factories remain.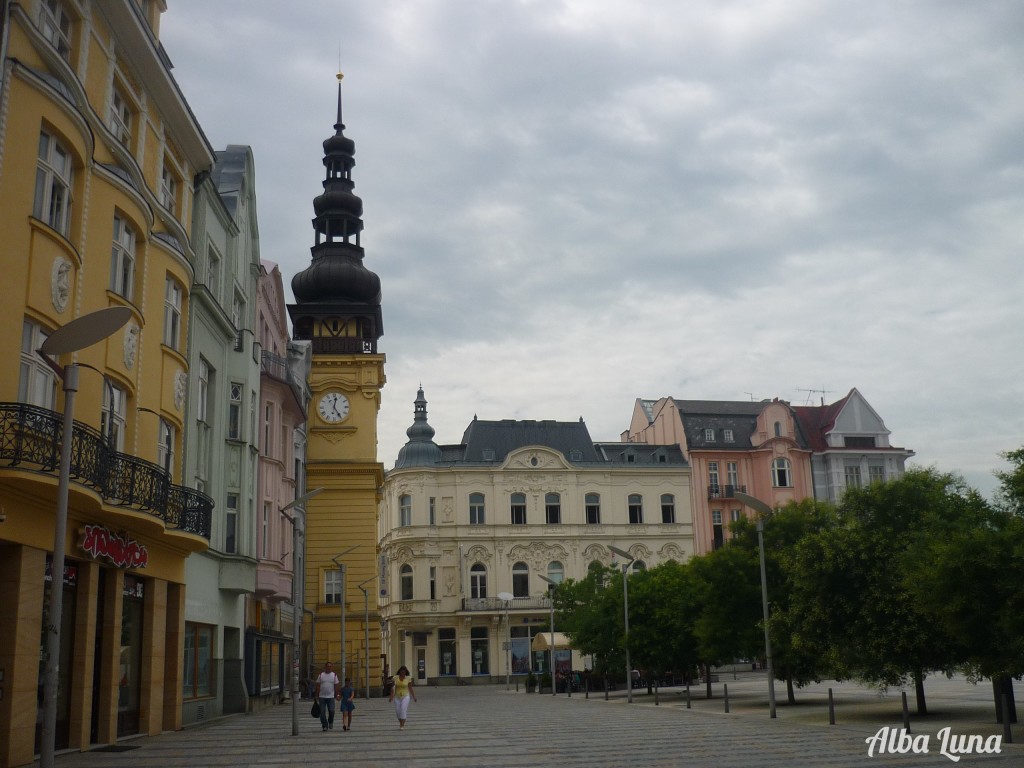 I found ginger cookies with sentences as 'I love you dad' or 'For the best person in the world' that I thought only existed in Germany. Well, I was wrong!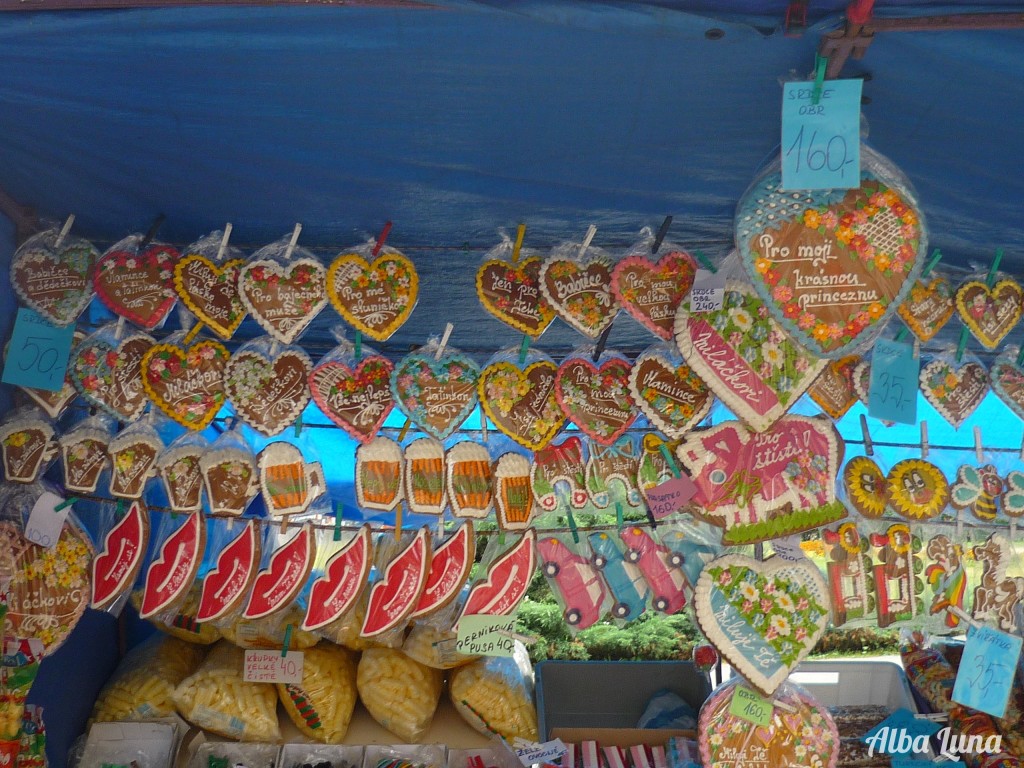 You can also go up the town hall but the truth is the views are not that good. I advise you to go directly to Olomouc.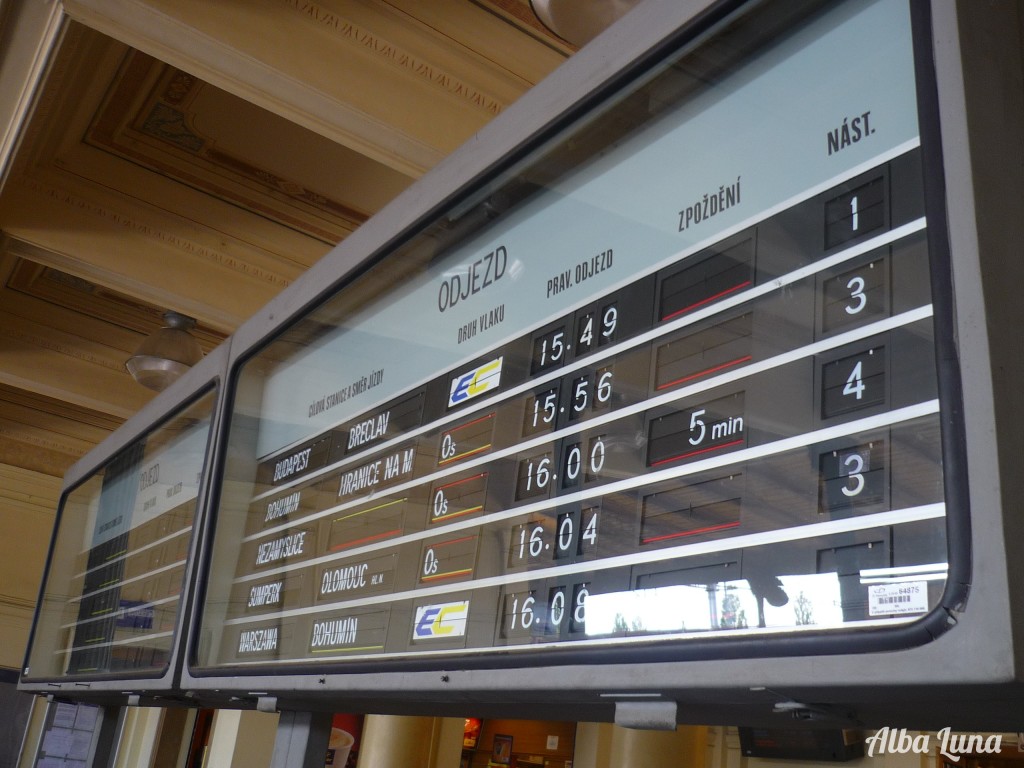 Olomouc
It took us an hour and something to get from Ostrava. It has an astronomical clock with a style of socialist realism that I personally enjoyed more than the one in Prague because you can stop by and stare at it without being mowen down by thousands of tourists. The other character of this city is a stinky cheese (olomoucké tvarůžky) that I only recommend trying if you like extreme sports. The lady at the supermarket gave me a plastic bag to wrap it like saying 'this poor girl doens't know what she's going to try'.
The town hall square (Horni náměstí) is home to the watch and witness of a World Heritage Site like other 12 places in the Czech geography. There are no doubts why this is the biggest old town in the country after Prague.
The Holy Trinity Column. Even though Czech are openly atheists in its majority, there are still some traces from the past of being under the Austria-Hungaria empire.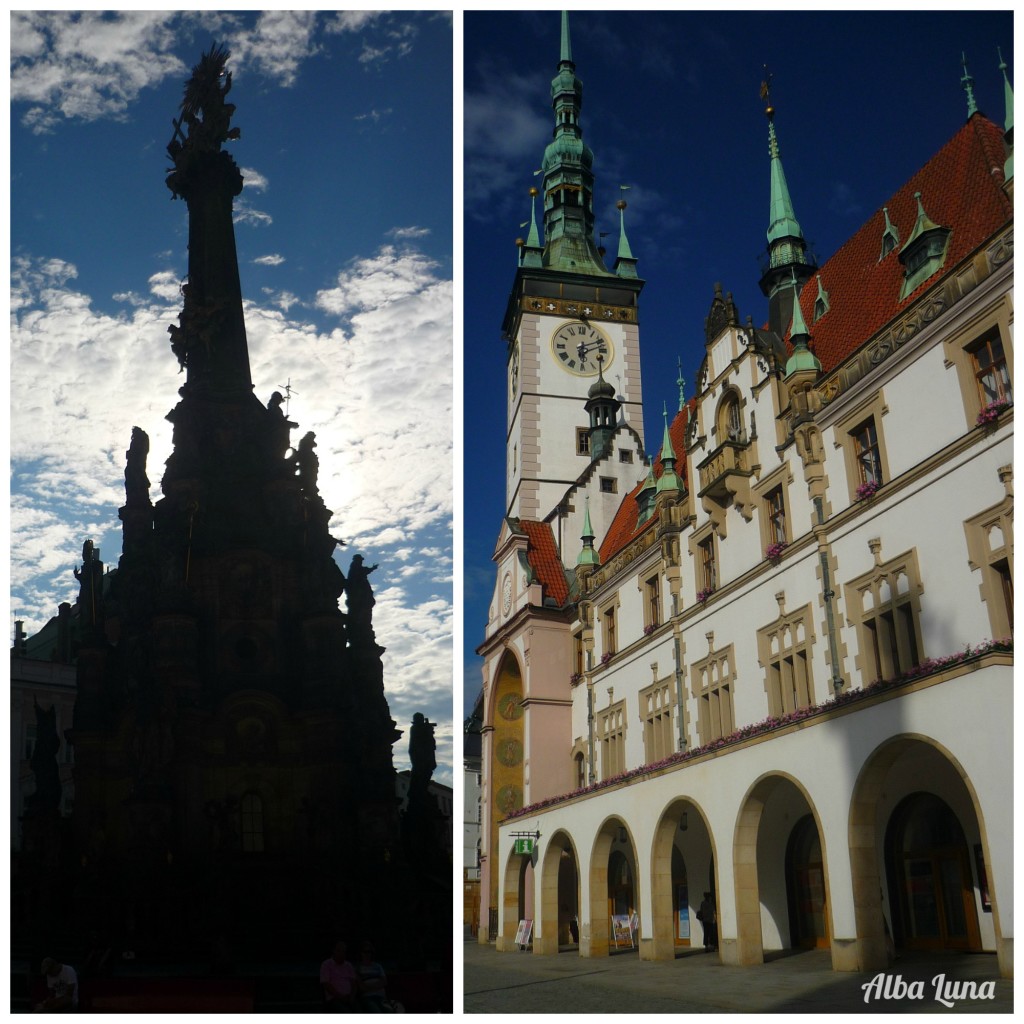 Saint Wenceslas Cathedral  is the seat of the Archdiocese of Olomouc. The square was named after Saint Wenceslaus I, Duke of Bohemia.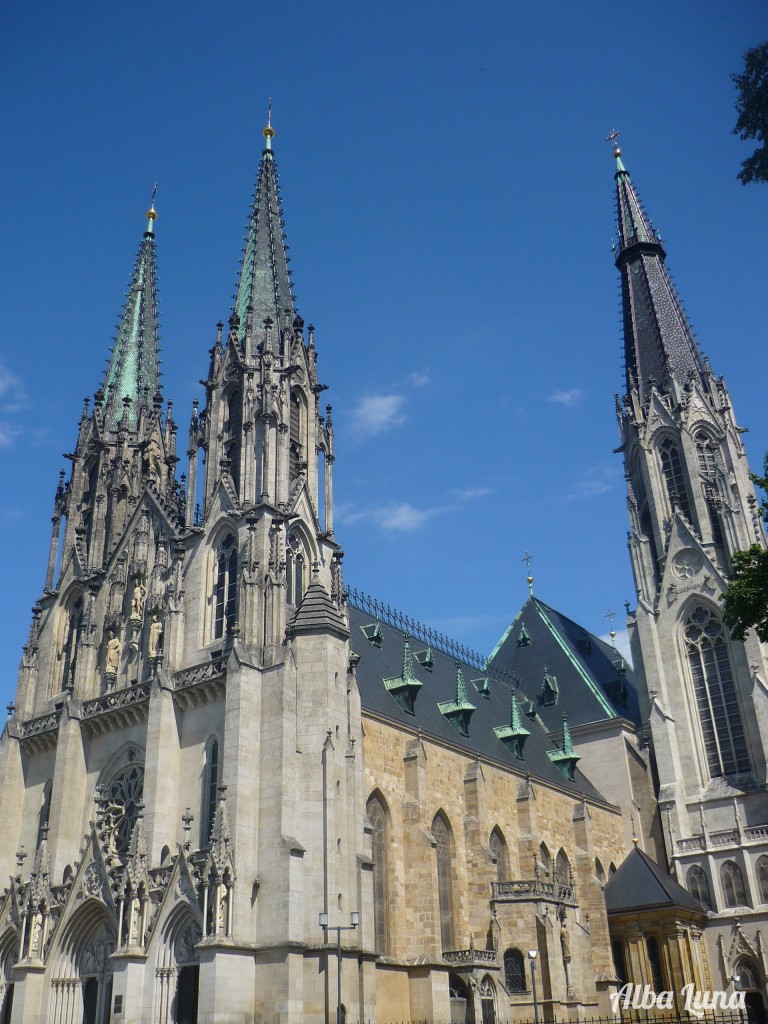 Parks are something you can't miss. The one that's around the fortress is very quiet: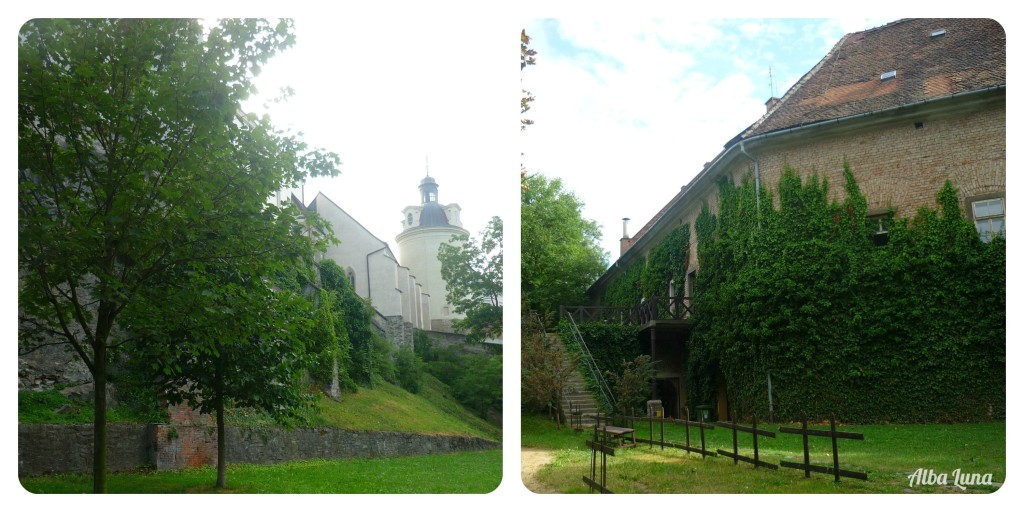 In the outskirts of Olomouc you can find nice places too, like the area where the St. Kopacek Church and Monastery is. You can get here in less than 20 minutes by taking the bus number 11.
We come back the the camp. Being here allows me to see the Czech culture through its children and to get to know what they think about the world and 'my world'. It's funny to know what they think about my country, even if they mixed it up with Mexico and telenovelas. That's why I'm here in order to let them know that there's more beyond their borders.
I compensate what I see through childish eyes with getting to know the history of the country by visiting places like this one:
Lednice-Valtice Gardens
To get there we went by train to Břeclav and walked around ten minutes to get in the complex but there are also buses going there. This area of Moravia is full of castles, palaces  and gardens, influenced by the wining style coming from Vienna.
The truth is that's a pleasure to have a walk in these gardens, this place takes you back to another period of history. This is the right place to bring your food and spend the whole day chilling. 

There's even a XVIII century minaret that works as a viewpoint. This is one of the biggest buildings of its style in a non-muslim country.
Brno
We leave the gardens but keep on exploring Moravia, the most known wine land in the country.
Brno seemed to me the city of the cities, full of shops and movement. You can tell that this is the capital of Moravia. I would dedicate at least two days of visit to the city in order to see calmly what the place has to offer.
The Cathedral of St. Peter and Paul (Katedrála sv. Petra) alive symbol of the city, can be seen from almost every place in the city. The best way to see it is going up Petrov hill.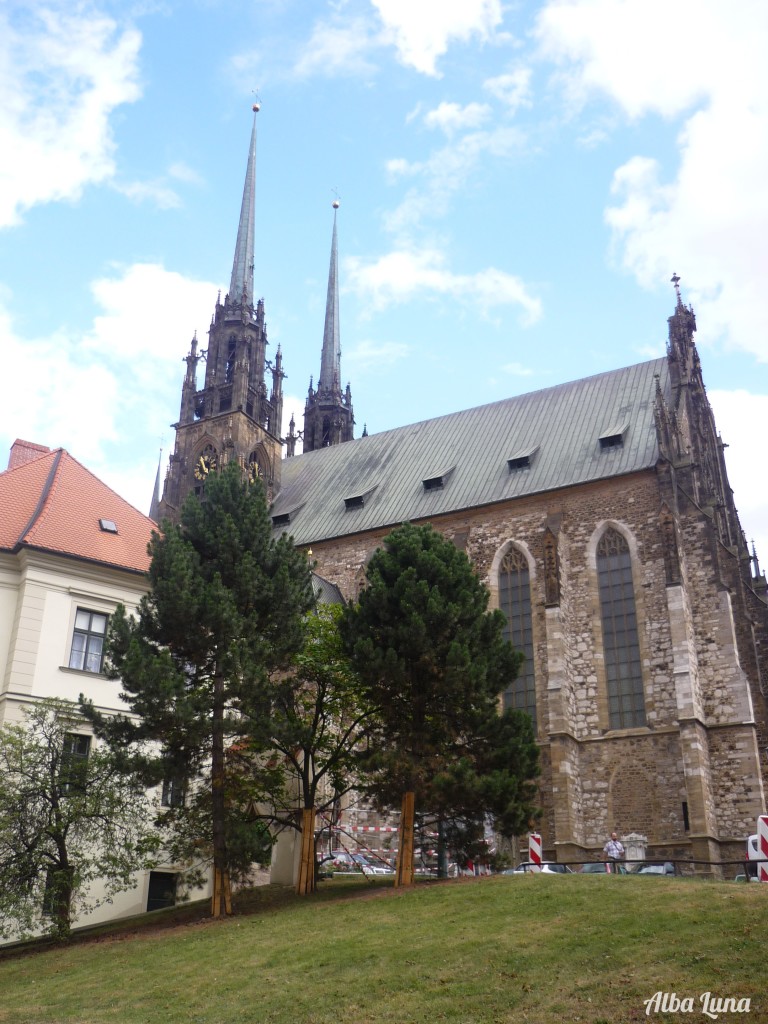 The Špilberk Castle, a walk around here is very advisable so that you can see the city from another point of view. The cathedral will always be the protagonist, though.
The city has a lot to offer. You should walk around the city centre and discover the churches and buildings that speak about the history and culture of the country.
At Brno Reservoir we took a boat after a long day of walking. There are several tours depending on your time and what you'd like to see. One of them will take you to see a castle on a hill. If you are not much into boats you can always go there to have a picnic, have a walk to enjoy nature or just chill out.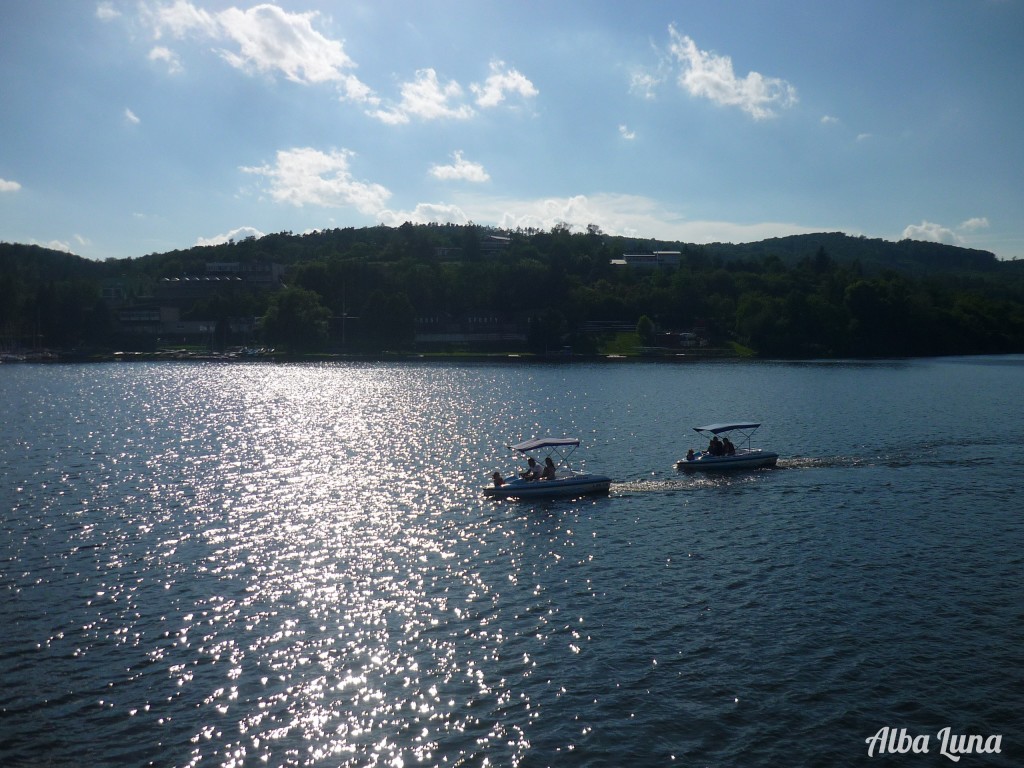 In this city I discovered some real Czech bars. There are a lot of cellars and underground bars where beer is the main character of every gathering. In one of them I even saw a beer competition to see which table was drinking more. There was a screen in the middle of the bar to check how many liters were being drunk by each table. There's no way I could follow their rythm!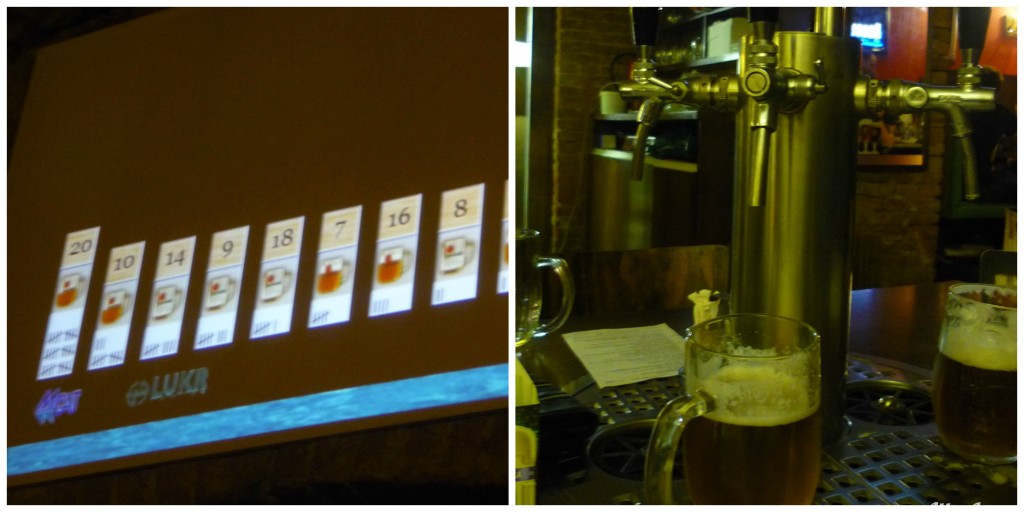 Yes, there's a beer tap in each table so that you can serve yourself! I still haven't found a country where beer is cheaper!
We leave Brno behind and come back to our 'home'. One day I explore the area by myself and I get lost in the silence of its nature, in the way from Kunčice pod Ondřejníkem to Trojanovice, a path of discoveries.
Another day we went even higher, to an area where people go skiing in winter and during the summer you can enjoy the greenness from the distance while in a cable car.
With every new city and lanscape I discover a new side of this country and that way I interweave in the complexity of this culture.