I am a coffee lover but I  by living in Asia for some months I realised that it wasn't because of how it makes me feel but it's its superb scent and flavour that make me crave for it. For a wide range of cultures, coffee is a synonym of relating to people.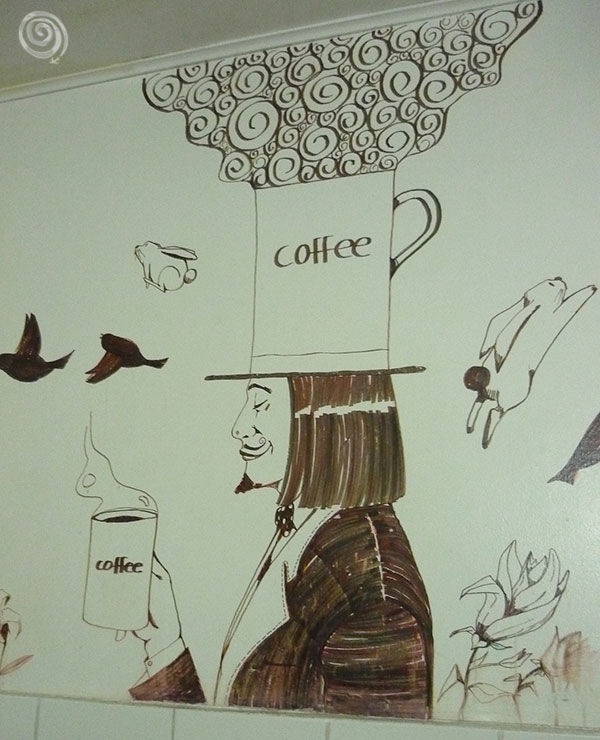 I will speak for my culture and myself, we Spanish love coffee for it creates and develops social events around its uniqueness. It's common for us to hang out 'just for a coffee' but it can often lead to going somewhere else after. It's the base where dialogue flows naturally and I love it!
Anytime is good for it but we usually meet either in the morning around eleven or twelve or in the afternoon to enjoy this delicacy.
Millions of people around the world start their day with a cup of coffee. Why should it be otherwise? Not only is coffee bursting with flavour but it gives us energy to kick the day off!
I usually drink two cups per day, one for breakfast and the other one in merienda, the Spanish meal we take between lunch and dinner around five or six in the afternoon.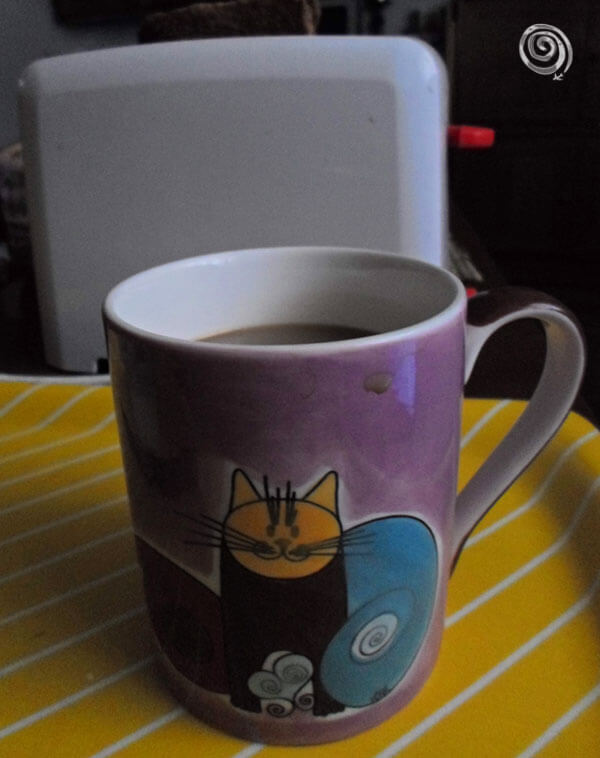 At home we always have freshly brewed coffee and its aroma reminds me of my family everywhere I am. Gatherings and celebrations always come along with coffee in Spain.
I thought it would be harder for me not to drink it every day during the International Buddhist programme but being for three months without it made me realise I didn't need it, I simply like its flavour.
I'm not a very tea person but I like having one from time to time especially if I go to chill out in cute and cosy places like this one: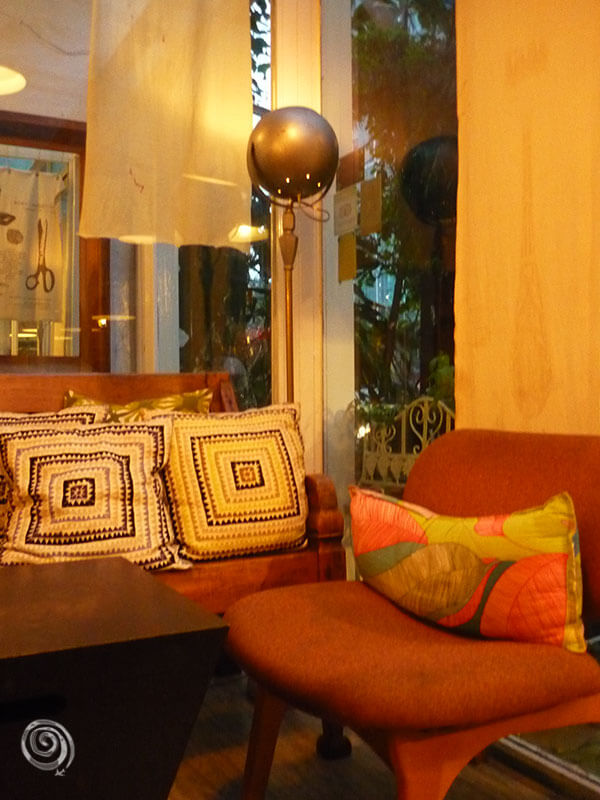 In Discovering Buddhism, discovering Asia I told you a bit about what we learnt about Chinese tea ceremony from a Chinese Filipina. It was truly interesting.
My purpose is to tell you about the experience I had with these two drinks in Asia. It's all based on what I've lived in the five different countries I visited in the continent thus it represents the reality that I've lived.
In this post I'll focus on the Philippines and Taiwan since they were the first two destinations of the trip.
It was at the end of the six-month adventure that I got beautifully wrong thinking Filipinos are not that much into coffee for I tasted what I consider the best coffee after the Venezuelan one.
It is in the Cordilleras where one of the best coffee in the Philippines is planted and the nature that gives birth to it makes it special. The colourful mountains that embrace its aroma provide coffee a particularly beautiful taste.
It was after an eighteen-hour bus+jeep trip and a two-hour hike that I got to taste it in Buscalan, a small village witness of majestic mountains. And it tasted like heaven!
One of the locals of this small village taught me how to properly brew it:
'Two spoons of coffee, four of water and four of sugar.' Is that all? what's the trick?, I would ask him feeling skeptical. This is very good! A black coffee with sugar, perfect consistency and an unforgettable aroma.
The truth be told being in that place, in that green and impressive setting surrounded by such humble people that are willing to share everything they have makes the taste of the coffee even better.
---
In these posts I tell you why I ended up going to those mountains.
---
In Taiwan I didn't get along well with coffee at first. Sometimes I did not know what they were good at in every country so all I had was trial and error. And it was a big error the first one I ordered in Taiwan. But that's how you discover new tastes, by trying.
However, tea is really good in the Formosa island, as the Portuguese named it. We were lucky to see the tea plantations in a gorgeous place not far from the city. We got there by cable car (Maokong Gondola).
It was so nice to take a breath from the ordered yet chaotic city that Taipei is!
I didn't give up therefore we went to try good coffee in Taipei. It was in one of the alternative neighbourhoods with a bit of high prices but that's not bad from time to time if it's in a very nice ambiance and you miss it.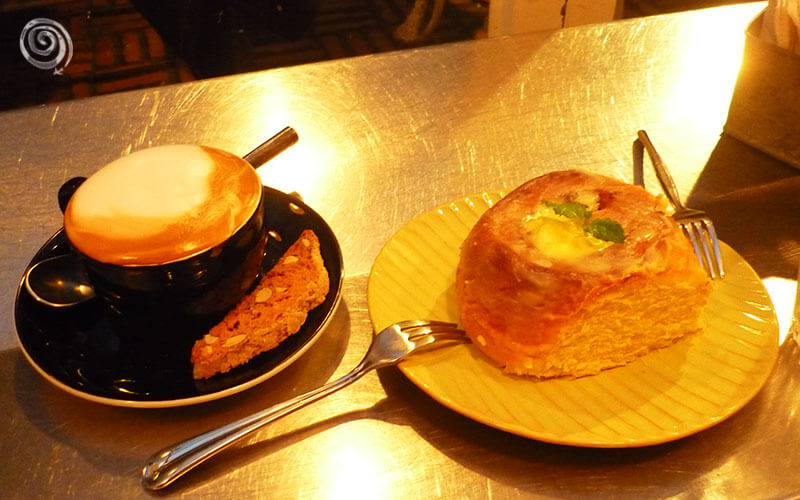 When I travel I spend every cent wisely in order to travel more but from time to time I treat myself like this.
The good thing about this place (VVG) is that it had a plus. In front of it there was a bookstore from the same owner to have a look at books and old stuff. I believe that details like the decoration or activities in a cafeteria are always a plus that are welcome and make your time more precious.
Like in this coffee place in the Philippines called Noriter that makes you feel like home.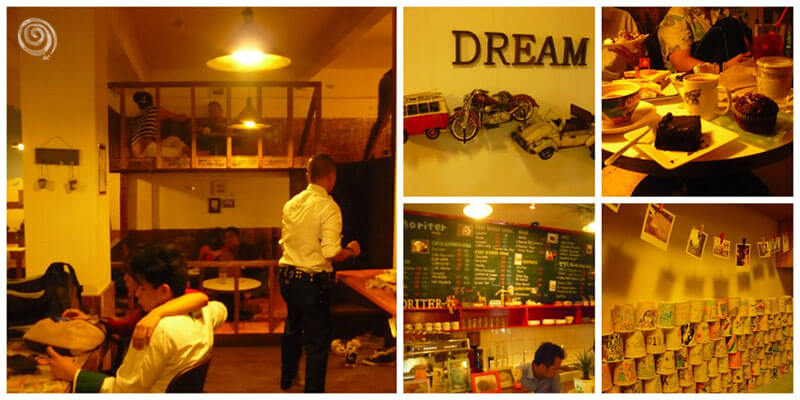 In our trip around Taiwan we made a three-day stop in Lingshan temple (灵山) close to Toucheng. It was a delightful short trip, being in contact with nature, no phones, no cameras, no shoes.
After walking for an hour in the dark we found the temple. As soon as we arrived we were given bitter tea, which obviously and paying tribute to its name, it tasted bitter. I personally did not like it at all, it was a weird mixture between lemon and bile. At least it warmed me up.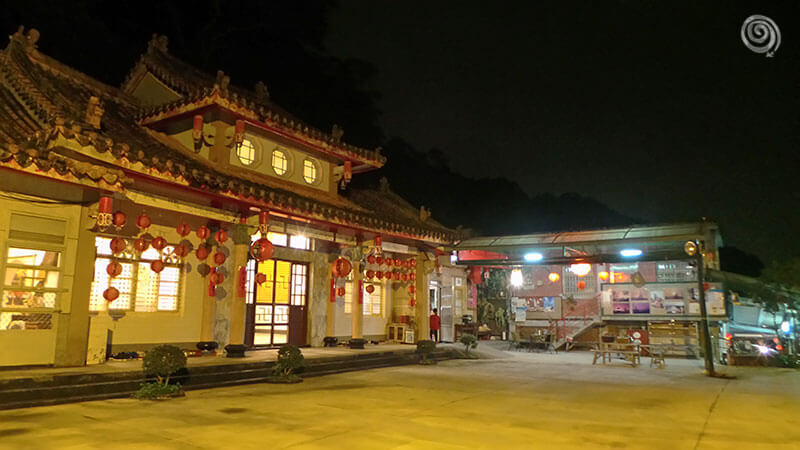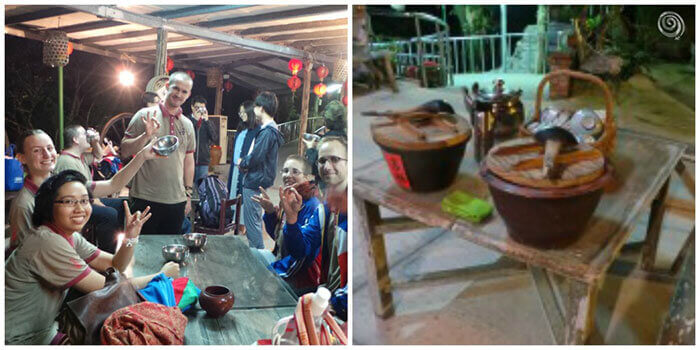 Fortunately, not all the tea we tasted was like that. We tried ginger tea, very tasty and convenient for the cold weather that hit on the second day.
The best came on the last night when we tried a very special tea, Mountain Tea from Taiwan.
We got together to brainstorm about what we had learnt in the different activities we had such as making our own food in the fire close to the river, going barefoot or being disconnected from the world.
That's when stories flowed in a more natural and informal way with a cup of tea.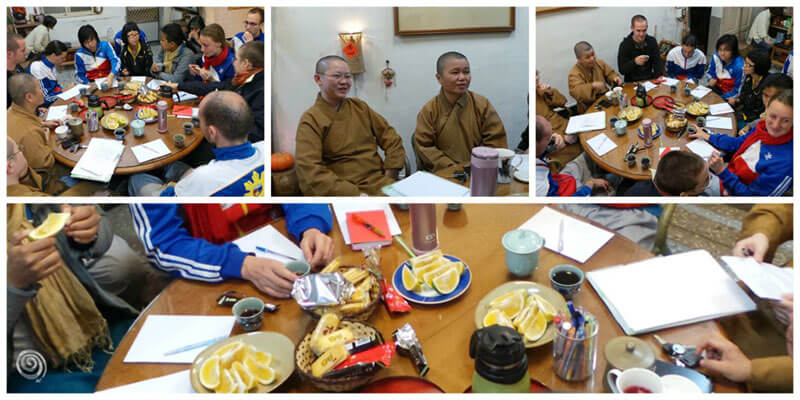 Chinese/Taiwanese tea ceremony
Here we learnt how to show gratitude to the person who pours tea according to Chinese and Taiwanese culture.
The origin of this tradition goes back to ancient times, under the Qing dynasty. It is said the emperor Qianlong was travelling incognito in South China and once he went into a tea house with his court. There he poured tea to the rest of the people so that none could notice he was the emperor (an emperor would never serve others).
His stunned companions wanted to kneel down to show gratitude, a gesture known as kowtow, a way to venerate the emperor. However, doing so would reveal his identity so he told them it was enough to tap their fingers on the table representing their bowed head and the prostrate arms.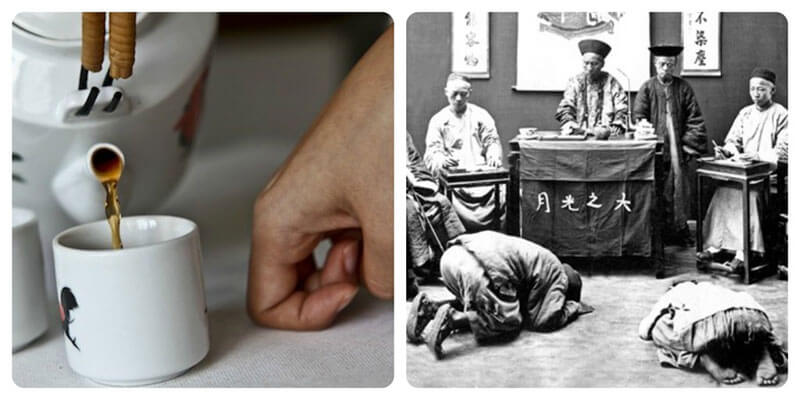 From then on the finger tapping or finger kowtow is used to be grateful to whoever pours tea on your cup.
So, if you ever go to a Chinese tea house now you know how to react when they fill your cup. In a silent and discreet way as in the right picture or on the three fingers.
Until here what I perceived and learnt from the Philippines and Taiwan in terms of coffee and tea. In the next post I'll be talking about India, Vietnam and Thailand.
What about you? Coffee or tea?
Want to know more about tea or coffee in Asia?