Coconuts all over the world
Oh, how much I love coconut! I believe anything that's made out of coconut should be considered a delicacy right away.
I must admit I did not like coconut so much until I went to Venezuela in 2011. I think one can't taste how good coconut is until is tried freshly cut in a tropical country. Speaking in general terms, one tends not to value what there is in their own country until is gone or until they travel.
In Venezuela I tried coconut water…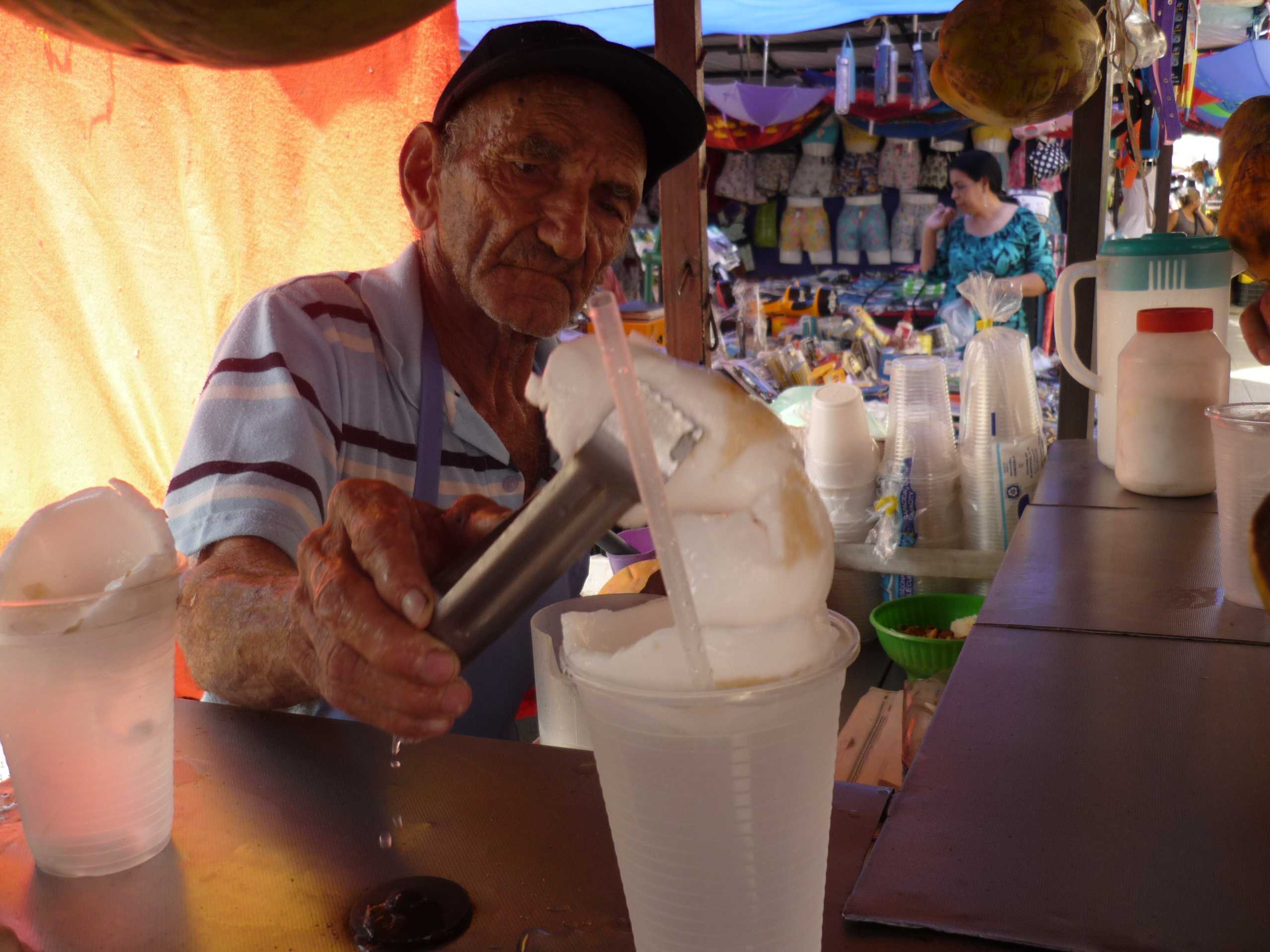 Coconut shake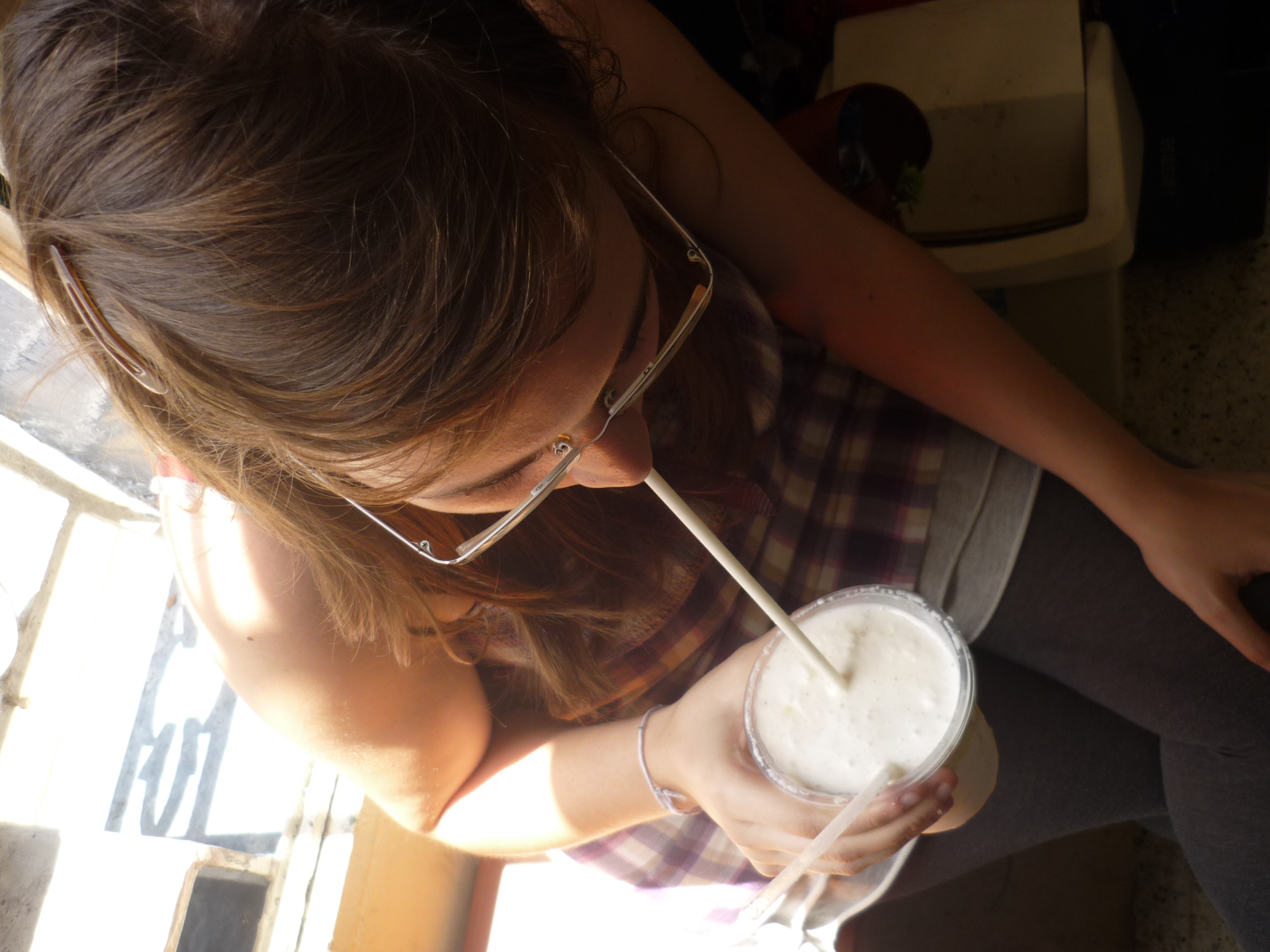 Cocadas, a coconut sweet with tons of cane sugar, that's why it's so good!
Sweet fritters, coconut cookies, coconut liqueur… everything that was made of coconut was just so good!
After my visit in Venezuela time passed and well, I ate coconut very rarely, but it didn't taste as good.
Until I set my foot on Asian land for the first time.
September 2013, first destination: the Philippines
There they call buko to the coconut. Oh, how I miss it!
They sell them fresh on carts, in every corner. They can be served in plastic cups but they'll mainly give them to you in plastic bags with a straw (like coffee).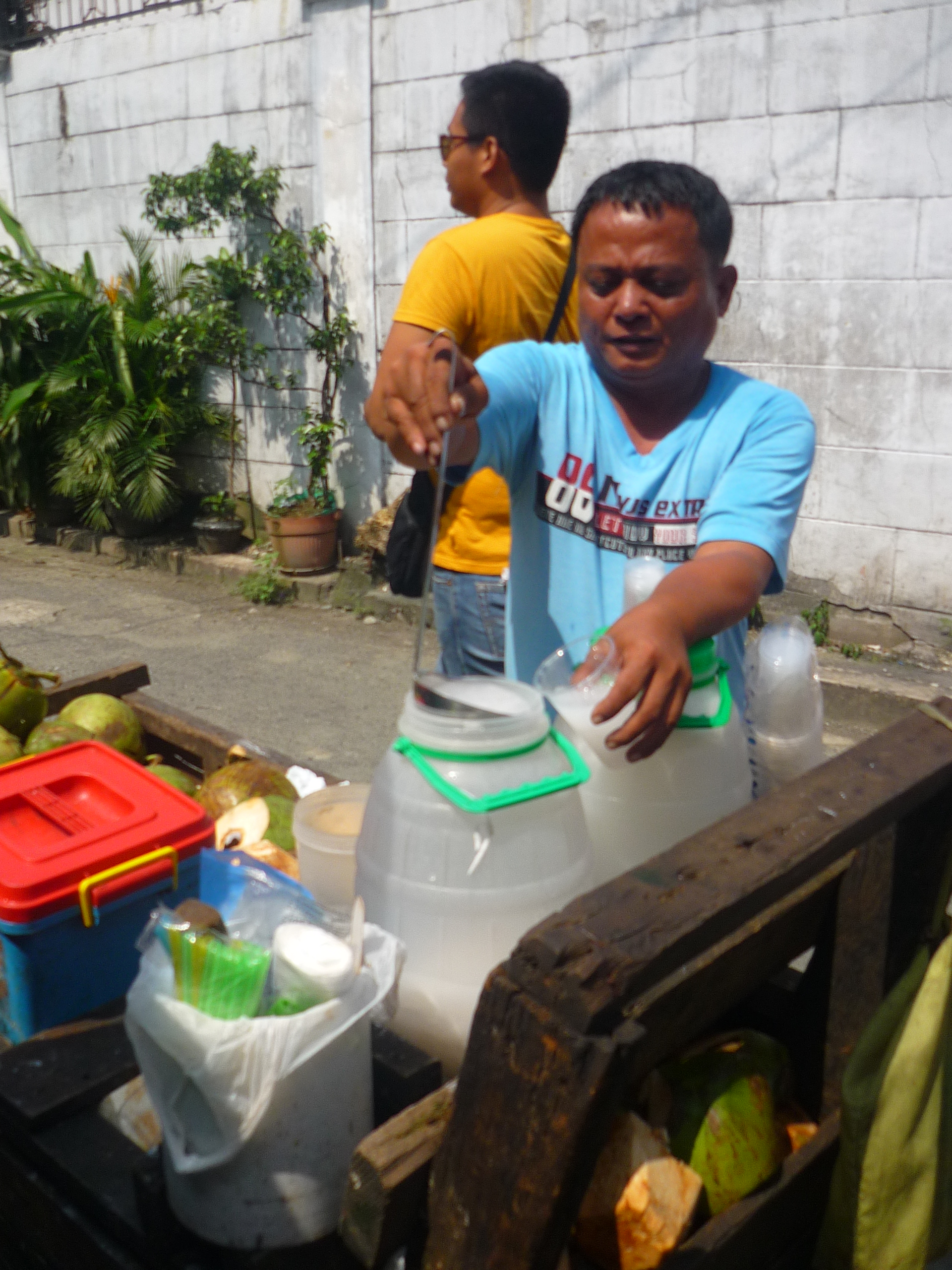 There are also the ones that are artificial, you will find them in supermarkets, malls and you can get them in a shake or juice.
Undoubtedly, the biggest discovery within the coconut world for me was the buko pie, what a delicious piece of heaven!
They prepare them especially in Laguna (about two hours from Manila). I don't have a photo of my own because they always disappeared some minutes after we bought them.
And I ask myself why there aren't more countries that own this recipe…
Definitely the best coconut I had was at the end of my trip, in Palawan.
Imelda, the coconut lady
My friend Chris, who had been voluteering in the island in an organic farm for some months, took me to a hidden place where she always went for coconut water.
Imelda is a lady that has been selling coconuts for all her life in order to support her family.
I sit and she cuts a coconut, especially selected for me and she gives it to me with a straw. Meanwhile, I observe the surroundings; children running after the chickens, guys playing cards and listening to music, people selling stuff in the nearby market…
She doesn't speak much English but being close to her gives me calm, a peace I can't even know how to explain.
I simply sit and see time go by, slow and without rush. I enjoy every sip, every instant.
Sometimes you don't need to speak the same language to enjoy your time together. In fact I've discovered that sometimes it's better to be with someone whom you can't communicate than with someone who speaks but never listens…
That's why I came back to visit her on my own before leaving, in order to close the circle and have another coconut with her.
And observe again the seconds vanish, the life pass.
I said bye and thanked her.
Bye, Imelda!