Da Nang, we finally meet
After being in Thailand for 20 days, getting to know the culture in depth with a Thai family, I go to Da Nang, a growing city where I discover green landscapes and unspoilt beaches. There's scarcely one million people living in the city and after the noisy Bangkok is refreshing to be here.
The change from Thailand to Vietnam is light and subtle but it still can be felt. The large amount of cars and tuk tuks are replaced by motorbikes, the posters of parafernalia of extreme adoration to the Thai king are substituted by communist banners with the hammer and sickle on them and images of Ho Chi Minh everywhere. I feel I'm still in Thailand but at the same time there's something different.
Vietnamese markets
Traditional markets always seem like idyllic places to draw the reality that surrounds me, the truest truth and the noisest routine character. I walk, wander and melt with them, with the merchants and the buyers, still shy. I try to capture every look but those moments slip away because the courageousness of invading their space gets on a fight with the fact that I want to respect their privacy.
It's not difficult to immerse myself in their daily life because the Vietnamese smile is a gesture that seduces me almost in the same way that the Filipino did and I let myself be carried away. In Asia every corner invites you to take a picture, I try not to be pushy but my fingers get messy in the buttons, feeling anxious of capturing the best moments.
Religion in Vietnam
Religion is still very present in the current Vietnamese society and the kind of Buddhism that's practiced seems to be familiar to me again, after having found so many versions on the way. I first studied the Mahayana kind in the Philippines, a way of practising that has its origin in India and went North to Pakistan, Afghanistan, Tibet, Nepal, Mongolia, China, Vietnam and  jumping to the islands of Japan and Taiwan.
When we went to Taiwan I saw the influence of Taoism that was mixed often with Buddhism in the temples that decorated the spaces, creating an ambiance of respect and union.
In India, the explosion of different branches confused me but I could in broad terms understand Tibetan Buddhism which I felt closer maybe because it still preserves the concepts in the language Buddha pronounced them. It may be that Mandarin is a language that didn't get to me so well in order to get to know a religion, it's a colder and more strict language to me.
Then I went to Thailand and all the Buddhist theories, boddhisatvas, different beliefs and names that I had been learning on my way intermingled and danced to the music of confusion. Buddhism in Thailand is very present in daily life, so it's that they depend on it for working and burocratic issues.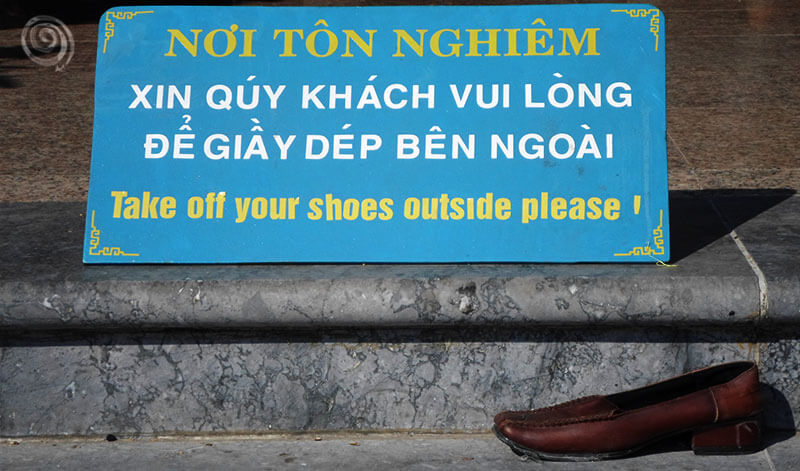 When I finally get to Vietnam I start to tie up loose ends that seem vague but connect anyways. One religion, different ways of living it.
Vietnamese coffee on our way to Son Tra Peninsula (Monkey Mountain)
The scent of Vietnamese coffee, so distinctly aromatic and sweet gets itself be mixed with the smile of locals, that open their houses to us without even asking for it. I'm still surprised by the hospitality of these lands and I strongly wish that we could learn more from their openness and humility in Europe (and in Western countries in general).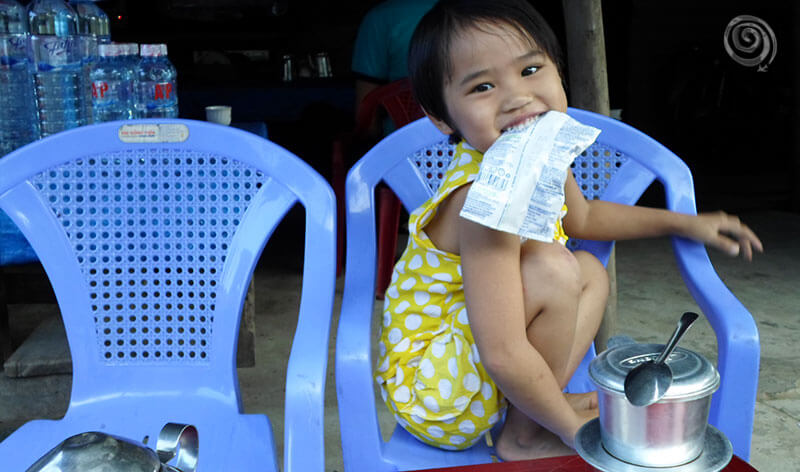 The best way to finish the day was to join an improvised Vietnamese picnic with a group of random people we met.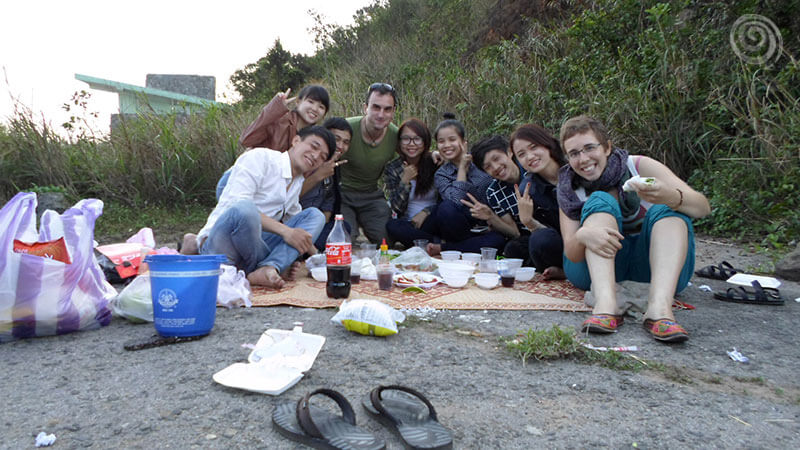 And with some more strangers lightening their cigarettes to light up the sky with it.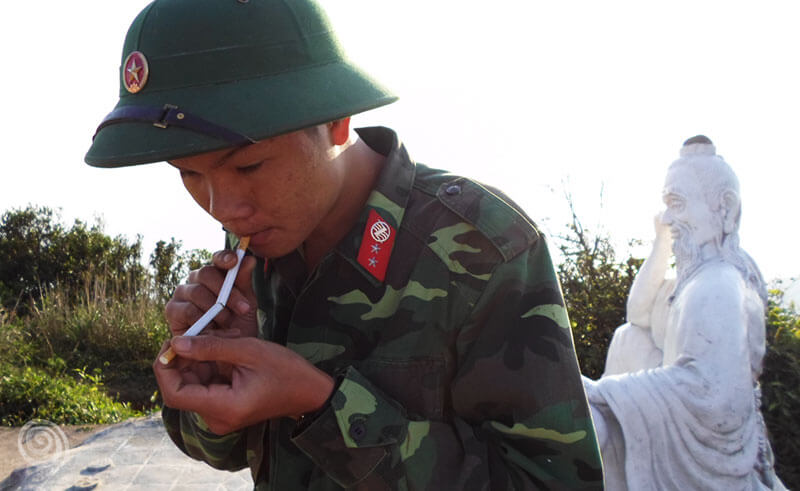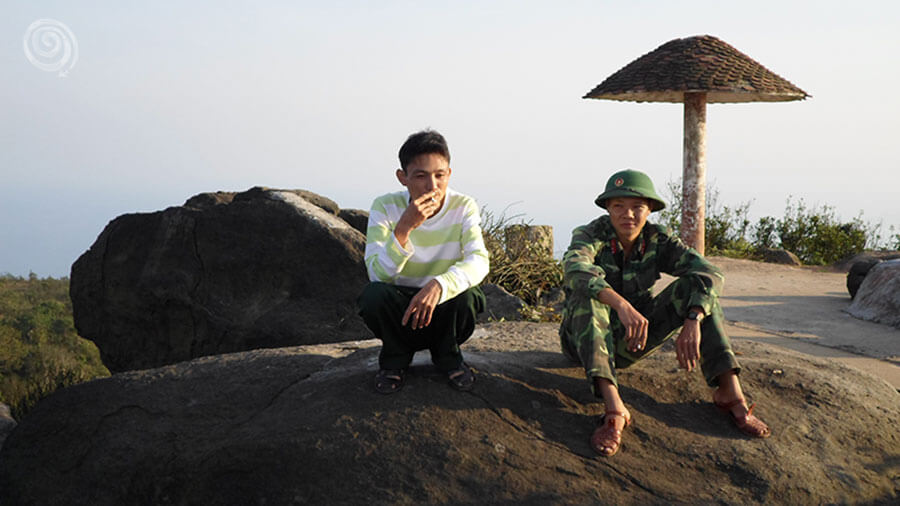 And there at Son Tra Peninsula, everything else faded away, disappeared.
Rather, it became enlightened.