From Chan Meditation to Vipassana Meditation
After spending three months in a Buddhist temple in the Philippines and Taiwan and discovering the beautiful north of India for some days I decided to take on my next adventure: try Vipassana meditation for 10 days in the middle of nowhere in India.
10 days. 3 veggie meals a day. 14 hours of meditation a day. No distractions (gadgets, notebooks and jewellery out).
.
.
.
After taking the decision I embarked on a 12-hour bus from Dharamshala to Delhi. From there another one right away that would leave me in Jaipur 14 hours later. 26 hours on a bus that would become the least creative way of spending New Year's of 2014.
From Delhi a Rajashtan
All of a sudden, landscape started to change. From the window I could only see desert, camels and kids flying kites up in the roofs. I had arrived to Rajashtan, land of maharajas and tigers.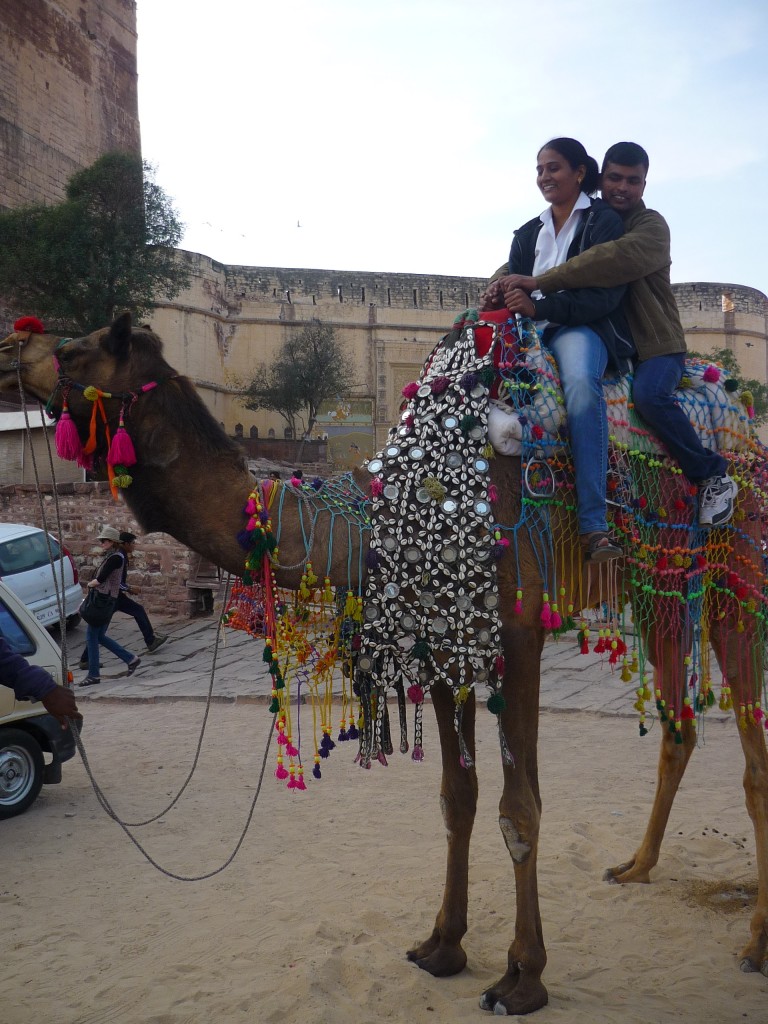 After a motorbike trip from Jaipur I finally arrived to the Vipassana meditation center. There I was, only dessert, camels and rocks surrounded me.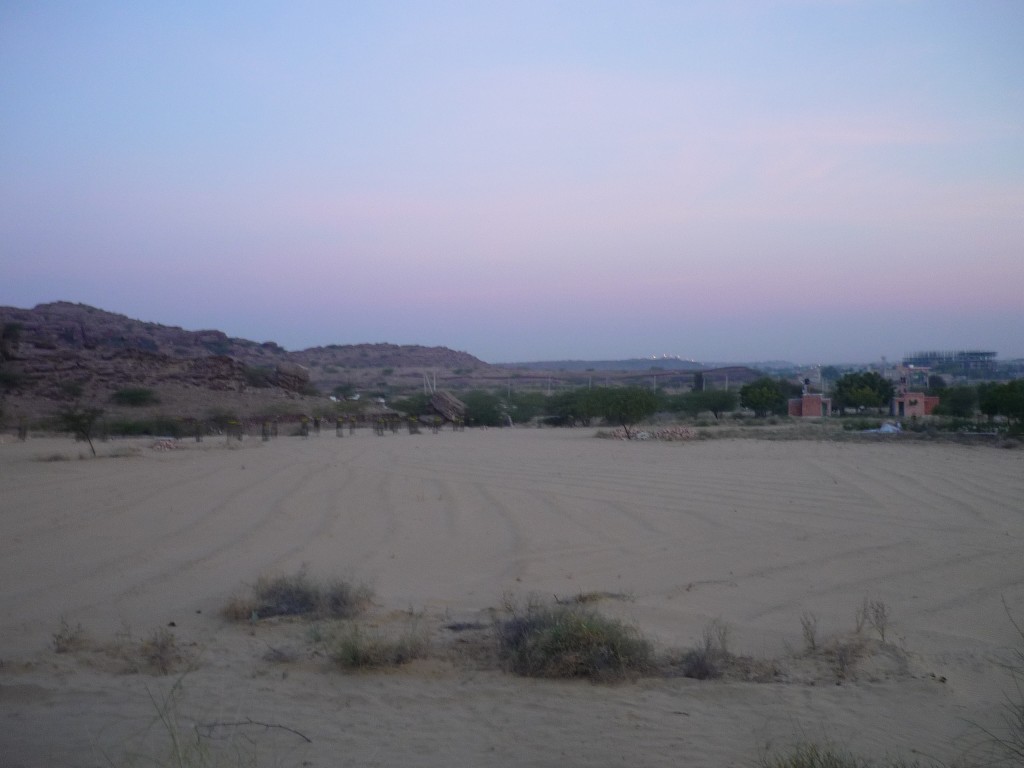 Vipassana is a kind of meditation that focuses on the breathing and how mind and body are interconnected. It's a way to purify the mind and face problems more calmly.
This course is not an easy task, it requires hard work and patience but it's totally worth it. After ten days of intensive meditation, I came out of it totally purified and in a more calm state of mind.
Learnings from the Vipassana Meditation Course
In the Vipassana course I attended each of us had a room with a private toilet which made it very convenient.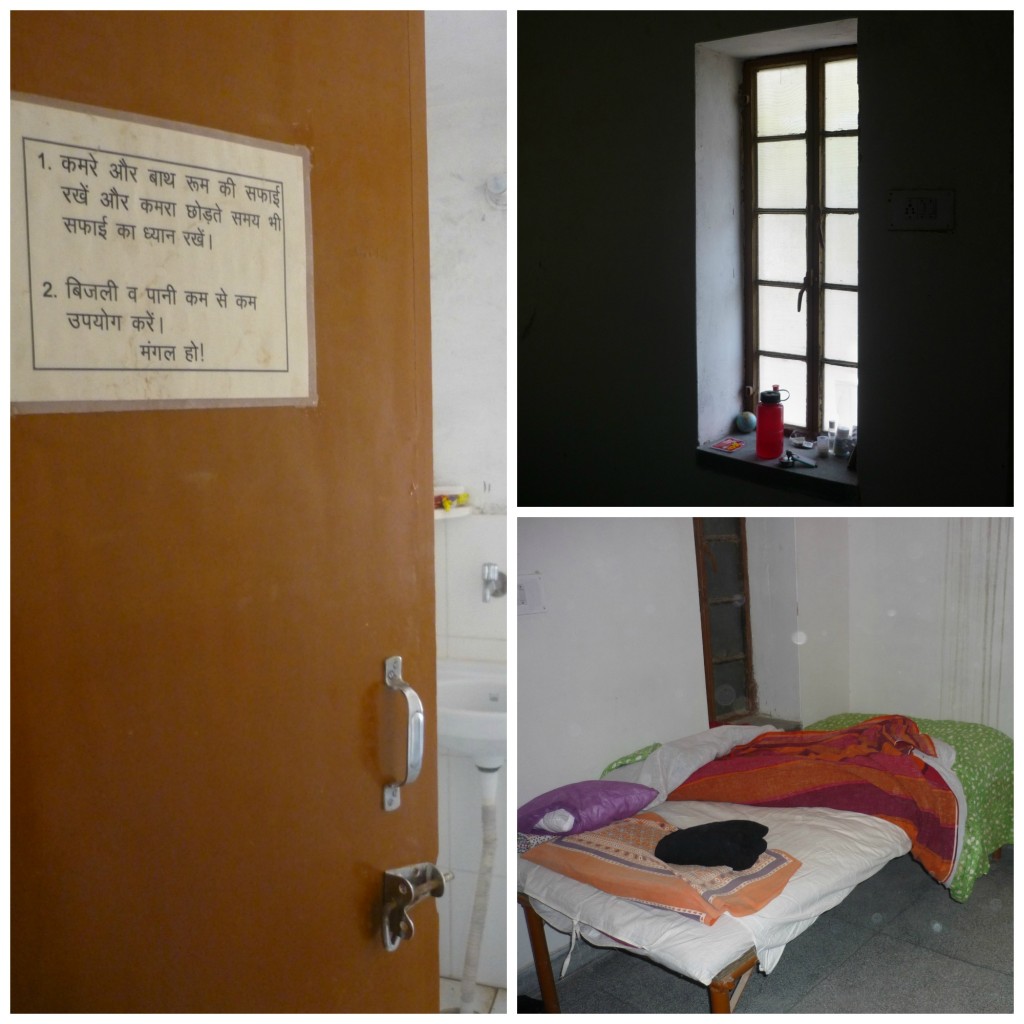 Impermanence, everything is temporary
The idea is to be 'out of the world' for several days, no mobile phones, no notebooks (this one killed me), no cameras (I took the pictures on my last day when the silence was broken) three simple meals a day and more than ten hours a day meditating.
Everything that starts has an end, everything. It may sound as easy and simple as it is but it is not. Having your knee hurting as hell for an hour or being starved for several hours and seeing ice-cream and nutella in your mind as if in cartoons (they even talked to me) are some of the curiosities that happened to me.
When you are two hours in a row with your big a** on the floor, not moving not even your eyelashes, believe me, everything hurts. But as it comes, it goes. And it comes again but the good news is that it goes again! Impermanence!
 Patience is key for everything in this world
Oh, how often I don't listen to that inner voice that says, 'Alba, take it easy, breathe!' My ego would slap it and win the battle instead, once again. But this time was different. This time I had to stay there, there was no way out.
At the beginning I wanted to run and jump over the wall and run away but I couldn't. I had to stay there and wait for the pain to go. So I faced my ego and said hey, wait there, I'm getting to know my patience, she's nice after all, you shut up!
I can stay without eating for more than 15 hours
And not die trying. Yes, I can! Can you believe it? (Because I couldn't believe my eyes)
And more than that I can meditate for two hours first thing early in the morning before eating. Such an improvement! For the ones who know me well they know what I mean, for the ones who don't, I LOVE eating.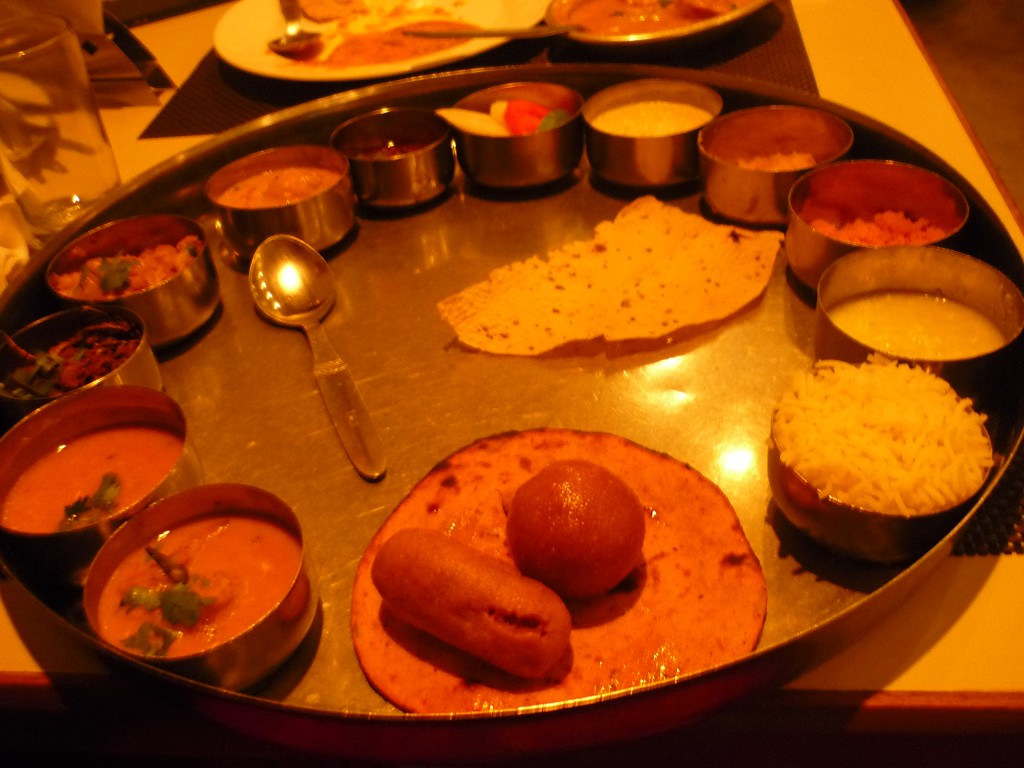 This was my last day in India. My Indian friends said, 'you have to try all the food you can from Rajashtan before you leave!' so… I did!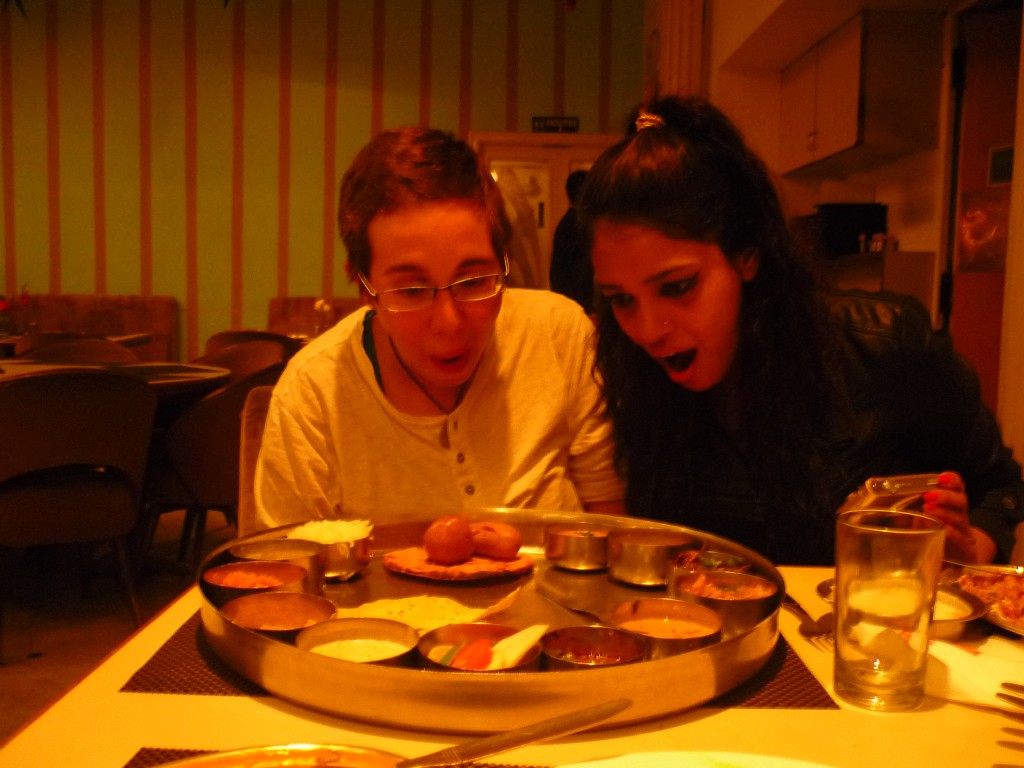 Magic happens when you listen to your inner voice
A lot of good ideas pop up in your mind when you listen to your inner self. Not only good but great ones! Like brain, seriously? Couldn't have you had those ideas last week pen and notebook in hand?
Once the Vipassana retreat was over I went straight not to talk to people but to spit out the ideas on a piece of paper. I had hold so many thoughts, ideas and words that all I needed was to reorganise them in my mind!
I thought about cheating and writing on a piece of paper but that idea faded away. What was the point of cheating after all? Wouldn't I be cheating myself?
So, all I did was to write 'freedom' in my favourite spot on the sand to see it every day. And also with some clay leftovers I found, I wrote hello for everyone to see it. I think it was nice.
Breathing is undervalued
We all know how to breathe but we are not really aware of how we do it. When breathing is controlled, emotions can be controlled and thus you can attract positivity and reject negative thoughts.
Pain can go away
If you really want to and work hard on it. I had ear infection for over a month and it wasn't until I meditated for seven days in a row that it completely went away. It wasn't magic, though. It was a hard battle with the ego and the attachment to being ill and the 'desire' to remain ill.
I'm not saying that the only option to get rid of illnesses is to meditate but personally the obsession of having the pain made it even worse. When I stopped thinking about it and focused my attention on breathing everything went smoother. When I stopped being a victim and started being aware is when I saw the results.
By doing Vipassana meditation you can set yourself free
If you stop being so hard on yourself you can set yourself free. Stop comparing yourself with others, every and each of us has its way of progressing and acting.
Value basic things
Going back to basics makes you more humble, more human. Having simple and vegetarian food and cold showers in a cold weather made me appreciate things more. I didn't need anything else for it was all in my mind.
When you spend 10 days without talking you appreciate more your voice and the power it has. The first words I pronounced were 'I can't believe I can talk' and while I was saying it I was shocked to hear the sound of my voice. I recommend that you all do it!
Not only that but I also realised how many empty conversations we have nowadays, how much bullshit comes from people's mouths and how many unnecessary things we tell to each other.
Having nature as a reference
 It's very nice to know what time it is by having the sun as a reference. By the third day I already knew when classes started just by staring at the sun. How lovely!
In the morning I would finish breakfast, brush my teeth and stare at the sun until it reached a specific point, then it was the time to go to meditation class.
In the afternoon I would finish dinner, go and wash some of my clothes, have a little walk and go to see the sunset. Magic and beautiful!
If you would like to get more information about this kind of meditation, check Dhamma.org where you can find Vipassana courses all over the world. They have seminars all over the world and live on donations.
Make sure you leave your footprints doing what you love!